Users of free HubSpot Academy accounts can now apply what they learn with free marketing and sales tools.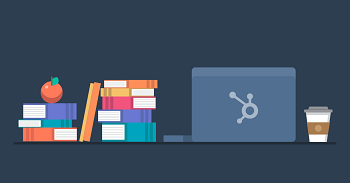 As the in-demand skills of marketers and sales people evolve, we recognize the need for our users to extend and amplify their technical abilities using software.
In working with higher education institutions, it's clear that marketing and sales roles have dramatically changed, requiring the hands-on application of software to reach their business and professional goals.
Here at HubSpot Academy, our goal is to educate and inspire our users to become world-class marketing and sales professionals.
That's why we've merged all of the free marketing and sales tools offered by HubSpot into the HubSpot Academy accounts of hundreds of thousands of people.
The following free tools are now available to HubSpot Academy users.
Free Tools for Marketers
Dashboard:

A central hub for your marketing analytics. Learn which forms, pages, offers, and traffic sources are driving the most conversions.

Lead Flows: HubSpot's answer to pop-up forms. Add user-friendly pop-up forms with ease. No coding required.
Collected Forms: Already using forms? Fantastic. HubSpot's form collector automatically captures submissions, even if they come from a different tool.
Contact Database: A single database for viewing and managing your interactions with contacts.
Kickback Emails: Follow up on form submissions with a quick email (requires an integrated [free] email service provider or a HubSpot upgrade.)
Integrations: Easily connect to MailChimp, WordPress, Weebly, Drupal, Shopify, Magento, and more, with no extra dev work required.
Free Tools for Sales Professionals
Email Templates: Turn your most effective and repetitive sales emails into templates you can access inside your inbox and share with your team.
Email Tracking: Know the second a lead opens an email, clicks a link, or downloads an attachment — then send a perfectly timed follow-up.
Email Scheduling: Schedule emails to send at times your leads will actually read them.
Prospects: Know which companies are visiting your website and which pages they spend time on.
Documents: Optimize your documents and personalize your pitch by seeing who views each document and which pages they spend time on.
Inbox Profiles: Send the perfect follow-up by referring to CRM records, social media profiles, and company info - all inside of your Gmail or Outlook inbox.
Calling: Queue up a list of sales calls, make them from inside your browser, log calls to your CRM automatically, and record calls with a single click.

Meetings: Share a link that gives leads the power to choose a time that works for everyone. Works with Google Calendar, Office 365, and HubSpot CRM.
HubSpot Academy exists to help people grow. And now, for those people who learn with HubSpot Academy, growth means pairing their education with the tools they need to take action.