Whatever business you're in, getting your sales and marketing teams truly aligned will have a huge impact on your bottom line.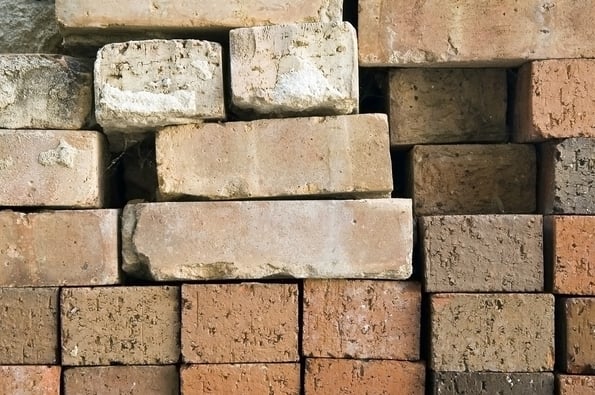 Ultimately, driving down your cost of customer acquisition by using efficient and optimized processes while driving up your customer lifetime value by understanding where sales and marketing can have the biggest impact will help you achieve scalable and predictable revenue growth in the long term.
The Challenge We Faced
At BabelQuest, we've used the HubSpot sales, marketing, and CRM tools to empower our sales and marketing teams to focus on one single goal: Finding and keeping customers.
Going back to September 2016, we'd been awarded platinum status as a Hubspot partner and even won the grand prize for sales enablement for a client, but the challenge for us was that we had overlooked parts of our own process.
We needed to create a predictable pipeline that would help us invest in our own growth.
We had hired a full-time salesperson, put significantly more effort and investment into marketing, and the leads were coming in, but we needed to know whether they were the right leads, where they were in the buyer's journey, and how to ensure they were managed as efficiently as possible.
With the full HubSpot stack in place, we were able to create and optimize a process that meant no lead was left behind, and all our inbound leads were provided with what they needed to make the best decisions for their business.
It's an ongoing process that requires time, effort, and continuous optimization, and we're still learning and getting better, but here's how we got started.
Step 1: The Plan
We needed to create an end-to-end process that ensured consistency and improved conversion rates, from the moment marketing highlighted a lead who was ready to talk to sales to them closing as a customer.
We also needed to ensure that leads who were not ready were qualified appropriately and handed back to marketing for nurture.
We started by running an internal workshop involving the whole team to clearly define the parts of the process, the right metrics to track, and the areas where we were currently weak. We also focused on the areas that we could flag for continuous improvement.
We defined an SLA (service-level agreement), which contained set goals so that both teams were accountable. We asked all team members to read and sign the agreement.
As both our marketing and sales teams work in HubSpot, we knew we were in a great position for tying everything together using clear definitions, automation, and process.
Step 2: Definitions
The lifecycle stages in HubSpot were a great way to see the journey of the buyer from our perspective, end-to-end. But for them to really work, we had to make sure marketing and sales were both on the same page when it came to the definition of those lifecycle stages.
Here's how we defined each lifecycle stage:
Other — Competitors or disqualified leads who are not subscribed to our marketing / blog.
Subscriber — Has subscribed to the blog or marketing updates but is not a defined lead yet.
Lead — On the marketing radar but not qualified for a sales conversation or on the sales side, a prospect who hasn't been qualified yet but looks like a target.
Marketing-qualified lead (MQL) — Marketing has defined this as "ready for a sales conversation."
Sales-qualified lead (SQL) — Sales has spoken to the contact and actively pursuing them.
Opportunity — A contact who has been qualified and is at the advance to planning stage or later.
Which form relates to which lifecycle stage?
We worked out exactly which forms identified an MQL, which meant that contacts completing it were ready to hand to sales as opposed to just a lead who was not ready for a sales conversation.
It was important to keep this as simple as possible at the start. Our form requirements were:
Blog subscription
Subscriber
Webinar
Lead
Consultation request
MQL
Pricing guide download
Step 3: The Process
1. Automating the handover.
The sales team was keen to make sure nothing slipped through the cracks. So now that we had definitions in place, we needed to make the handover as straightforward and clear as possible.
2. Using hidden fields in forms to define the lifecycle stage.
Automating the day-to-day decision process by putting hidden fields into the forms and setting the lifecycle stage meant that as we scaled, we would no longer need to manually review every lead (something that would have started to drain time).
3. Using form notifications to make sure sales heard about a new MQL straight away.
We made sure if a form was defining a contact as an MQL, sales got notified as soon as they completed it. Ideally, you need to make sure you follow up straight away to get a positive outcome. Timing is key.
4. Creating workflows to set up a task for sales to make sure they followed up with the person.
Sometimes we get too many emails. Sometimes they get overlooked. As our sales team was actively using tasks and the CRM, we automated the creation of one so that they had it in their list of to-dos for the day, too. It looked something like this.
5. Making the most of the first conversation.
Once an MQL had been picked up by sales, we had to make sure the outcome was logged so that marketing was able to follow up on the leads they had passed over and could track their progress.
We created a clear qualification process, which meant that by the end of the initial conversation with the prospect, sales was able to ascertain whether they were an opportunity or not.
We made sure this would be consistent by having a clear set of definitions. Each prospect had a deal created in the HubSpot CRM and was put in one of three deal stages, based on the outcome of the call:
Advance — they're a great fit and have timing so are an SQL (at this point, a follow-up call would be booked to further qualify them as an opportunity).
Nurture — they're a fit for us, but the timing isn't right so they should be nurtured for future.
Disqualify — no fit or timing.
To save time, we set mandatory properties in a deal so that if it moved to "nurture" or "disqualified," sales was asked to put in a reason, automatically giving marketing some clear feedback.
6. Setting time aside to review.
We already had a monthly business meeting, but now that we had our alignment process in place, we added a couple of things.
We used the reporting dashboard to look at:
How many new MQLs had been created in the month.
How many MQLs had progressed to SQL in the month.
The lifecycle funnel.
Reasons for MQLs being disqualified or sent to nurture.
We also created lists of outstanding MQLs to be reviewed, which allowed us to see if there was a problem with our process, or if sales needed more resources / support from marketing.
Step 4: Iteration and Learning
Of course, setting up the process didn't mean all of our problems instantly disappeared. Connecting two teams meant we had to tweak the process to make sure it was really working well. Here's how we did it.
1. Consistency is key for reporting.
During our monthly meetings, we looked through the MQLs that had been marked as disqualified or sent to nurture, and we looked at the reasons given in each case. The problem was, where the sales team had written a free-form answer for each, they were all slightly different. As we grow, we want to be able to spot trends in this data to help marketing learn from the feedback.
We decided to fix this gap by turning the fields into a dropdown menu format, with a set of answers to choose from. We were able to form answers that would be relevant based on common groupings in the data we already had.
2. Taking it to the next level
.
The problem with automating everything is that you lose some of the benefits of manual interaction. When we had our definitions clear, we realized we'd be missing out on those people who had not yet been defined as an MQL but had levels of activity that suggested sales should get in touch with them anyway.
So we created a list:
We could set criteria to flag when someone should potentially be considered as an MQL, and we made it a feature of our monthly marketing meetings to review the list and see whether anyone was worth setting to MQL.
3. Filtering out unnecessary distractions.
If you put a pricing guide on your website, you're bound to get a whole host of people looking at it who are just intrigued (or your competitors).
With the agency growing busier, we knew we had to make steps to filter out competitors, free email addresses (both of whom usually gave fake numbers), and our suppliers.
We added a step to our workflow to set tasks when an MQL was created and to also check their email address (filtering known competitors and those annoying free email providers) and industry. In case any slipped through the net, we added them all to a list for review on a weekly basis.
The End Results for Us
It's taken time and effort to get sales and marketing working together on a consistent and ongoing basis.
Achieving alignment has had a significant impact on our bottom line, in terms of the key goals of driving down the cost of acquisition and increasing customer lifetime value by understanding where the buyer is in their journey and targeting the type of lead that's a good fit for an ongoing partnership.
Wins for sales.
Better use of sales' time
Faster contact
Better leads
A better forward pipeline
Wins for marketing.
Traceable ROI of activity
Strong nurture sequences
Better understanding of prospects' needs
Better use of marketings' time
Business wins for the agency.
Usually the largest cost involved in turning an inbound lead into a client is sales time. Sales can waste large portions of the day chasing prospects who are not ready to talk.
Driving efficiency with sales and marketing alignment has helped us cut the amount of time wasted on leads who are not ready to talk or not sufficiently qualified.
And, as a result, we've reduced the sales cost of converting a lead to a client by as much as 50%.
Additionally, the efficient handover and hand-back approach means the leads who are not ready to buy are successfully nurtured, with one recently acquired client saying that our nurture process helped her learn more about the problem she was trying to solve. This also keeps us front of mind and helps us build our profile as experts who can help.
Feedback from the initial conversation this prospect had with sales led to marketing being able to trigger a nurture sequence that was relevant to the her needs. The fact that she wasn't bombarded with sales calls and emails was a major factor in deciding to pick up the phone when the time came.
We've also seen an increase in inbound inquiries from prospects who are a good fit for our services.
At the start of the process, three out of four inbound leads were poor fits and ultimately wastes of sales' time. Constant feedback from sales to marketing about lead quality and relevance has allowed us to hone our content and conversion points and shift this figure so that two out of three inbound inquiries are becoming SQLs or being placed into a nurture sequence.
The final win worth talking about is being able to prove the ROI and value of marketing.
Using Hubspot to fully track the process means that our marketing team are able to clearly see where new clients come from and what the touch points are during the process. So much so that the marketing team is now comfortable enough with the process to have their own revenue target.
Overall, embracing sales and marketing alignment has helped our business grow.
The goal at the start of the process was to find and keep more customers to help the agency grow. As a result of the work we put in, we've recently had to hire three new members on our client delivery team — a significant number for a small agency like ours.
We haven't stopped there, and we'll keep learning and getting better as we grow.
Sales and marketing alignment takes time and hard work to get right, but if you're already using Hubspot, you have the tools you need.
Start with a plan, build a process, and iterate as you learn.
You won't always get it right first time, but even a small percentage gain in efficiency can make a big difference to the bottom line for your business.
In the spirit of sales and marketing alignment, Chris Grant and Gem Latimer from BabelQuest wrote this article together.