Facebook is one of the most popular and effective ad platforms online. The average cost per click for Facebook Ads is $1.72, and the average click-through rate is 0.9%. On top of that, more than 1 billion people see ads through the Facebook Audience Network each month.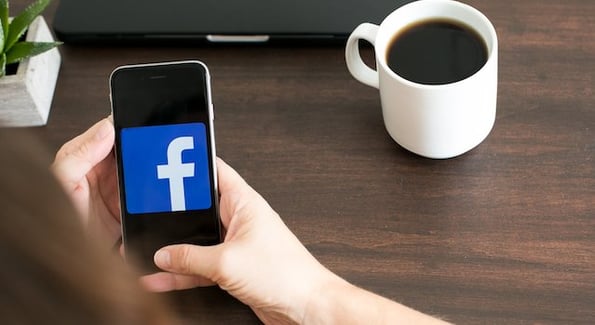 This is why more than 5 million businesses actively use paid advertising on Facebook. With these huge numbers, you would think that every business is having a blast with Facebook Ads. But that's not always the case. In fact, 62% of business owners say their Facebook ads miss their intended target.
The truth is that the success of any Facebook ad campaign depends on targeting. It's a waste of time, money, and effort to target people who aren't interested in what you offer.
This is where Facebook Custom Audiences comes in.
What's Custom Audiences?
Custom Audiences is a Facebook ad option that allows you to use the customer database from your business or from Facebook to target people who have shown interest in your business and are likely to do business with you. With the Custom Audiences tool, you can laser-target your audience, which is a great way to improve conversions.
4 popular Facebook custom audiences
There are four types of Facebook custom audiences that are most commonly used:
1. Email lists: If you've been collecting the email addresses of your website visitors and customers, now is the time to put that information to good use. You can upload your email list into Facebook and match it with users on the platform. This brings out the users with matching email addresses. Ensure you have your users' consent for this purpose.
2. Website lists: If you have the Facebook pixel installed on your website, you can create a custom audience of your website visitors. This will enable you to create a Facebook ad campaign to specifically target the visitors to relevant pages of your website, such as product pages.
3. Engaged users: These are people who have engaged with your Facebook ads, posts, or videos by liking, commenting on, or sharing them. Targeting these people can increase your conversions because they're already engaged. They've shown that they like your product or service. All you need to do is create a custom audience out of this group and target these people with an ad.
4. Mobile app data: If you have a mobile app for your products or services, you can use Facebook's software development kit to send mobile app data to Facebook. You can then create a custom audience from your mobile app users.
In addition to the four audiences above, you can use HubSpot and LeadsBridge for custom audience targeting.
With the accuracy of data available on HubSpot, you can sync your smart lists from HubSpot with custom audience targeting inside of Facebook. This makes it easy for you to create Facebook ads to target a specific list of customers.
How Custom Audiences Can Be Used in a Facebook Campaign
Once you've developed your custom audiences, you can use them in your Facebook campaign to:
1. Enlarge your reach via lookalike audiences.
With a custom audience, you can create audiences from customer files, website visitors' lists, engaged users, and mobile app data. And it doesn't stop there.
You can create lookalike audiences from the sources above to expand your reach. Facebook will carry out an analysis on your audience's demographic profile, such as age, interests, and location. It will then create a list of prospective new customers who have similar traits as your current audience. For example, it will help you reach similar visitors as your website visitors, mobile app users, engaged users, etc.
When you create a Facebook ad campaign for this new group, it will broaden your customer base without breaking the bank. You'll also increase your conversions, as the new audience's contacts are likely to do business with you.
2. Entice and bring visitors back to your website.
When you place the Facebook pixel on your website and create a custom audience from your website visitors, you can easily target people who have been to your website but did not complete the desired action.
For example, let's say the desired action is to complete an order, but instead of doing that, the visitor abandoned the cart. You can create a custom audience of visitors who have been to your product page but did not complete an order. You can retarget them with Facebook ads for a discount on the particular product they want to buy. This will entice them to complete the purchase.
3. Remarket to people who engage with your ads.
Using custom audiences for engagement, you can reach Facebook users who have engaged with your ads (via likes, comments, and shares) but haven't been to your website. You can easily retarget these highly qualified audiences with follow-up messages to entice them to take desired actions or provide more information.
With the engagement custom audience, you can see how many of your video ad users have watched and use that data to find users with higher intent. These are people you can retarget with ads and get higher conversions.
4. Get in touch with users who have taken an action.
You can create event-based audiences to nurture your leads or remarket users who have taken a specific action but have not yet converted. For example, if you run an e-commerce store, you can create an events-based audience from your "add to cart" or checkout pages. You can retarget audiences that abandoned the shopping cart and checkout pages with discount offers. You can also retarget customers who have made purchases with cross-sell and upsell ads.
5. Supercharge your profits with audience exclusions.
With the 1 billion people who see ads through the Facebook Audience Network each month, you have a massive number of users to reach. But the truth is that not every user who sees or views your ad will convert. Audience exclusion makes it possible to remove people who are unlikely to convert from your list, which maximizes your ad spend.
For example, if you sell ladies' dresses, you might consider excluding men from the list. They're probably not the right audience for your product, though you might sell a few here and there. Excluding that group from your list will ensure your ad budget is spent wisely.
Maximizing HubSpot Data for Your Facebook Advertising Campaigns With LeadsBridge
As good as Custom Audiences sounds, it can be difficult to load your information into Facebook, especially if you want to use your customer list. You'll have to manually upload it and match the details. This can be tedious and time-consuming, which could be the reason 62% of business owners said their Facebook ads miss their intended target.
But it doesn't have to be that way, especially if you use HubSpot as a CRM. You can integrate it with LeadsBridge. Using LeadsBridge, you can sync your active lists from HubSpot with custom audience targeting inside of Facebook.
Here's how to do it:
1. Log in to your LeadsBridge account. On the dashboard, select Facebook Suite and click Custom Audiences.
2. Click Add New to start creating the custom audience.
3. Select the Facebook Ads account you want to use. Without selecting the account, you won't be able to create the custom audience. Click Next.
4. In the next step, select the custom audience that's already present in your account or create a new one. Leave the rest of the columns blank; they are there for your reference. Click Next.
5. Select Sources. You can see all the tools LeadsBridge integrates with as a source. Select HubSpot and click Next.
6. Select Create New Source and click Next.
7. To configure the source integration entities and segment, select Companies for the Manage "Entities" as field and Static lists for the Use "Segment" as field. Click Authorize and then Next.
8. The next step is to match the fields between the destination and the source. When you're done, click Next. If you need help at this stage, please contact LeadsBridge.
9. This is the last step. Click Publish to sync all the data.
The Benefits of Using HubSpot and LeadsBridge
You stand to gain some key benefits from utilizing HubSpot and LeadsBridge in tandem. For starters, you can sync active lists from HubSpot with Custom Audiences on Facebook. In doing so, you can target a specific list of customers with Facebook ads. You can also send data between HubSpot and Facebook Ads through LeadsBridge to improve the efficiency of your marketing strategy.
Facebook Custom Audiences has proven to be one of the most significant tools you can use to promote your products and services to the right people with the right information at the right time. And when you integrate HubSpot with LeadsBridge, you can reach new prospects and existing customers with relevant messages that can lead to conversions.
Want to connect with others on HubSpot tips, tricks, and updates? Head over to the HubSpot Community to join a conversation or start one of your own.