If you're looking to improve your website's rankings in organic results, having well optimized website pages is an important first step. However, as any good inbound marketer will tell you, on-page SEO is only one piece of the overall puzzle.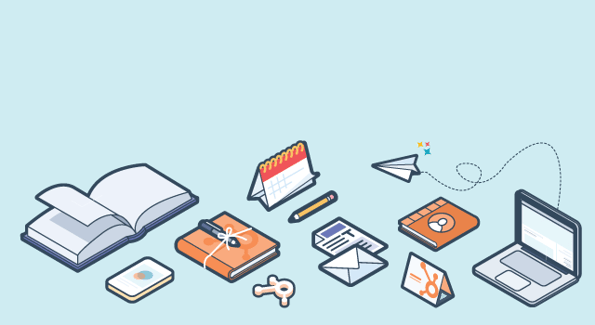 Google changed the search engine market to be in their favor back in the '90s by evaluating websites beyond content and optimization. How? They started evaluating inbound links as a predictor of the quality of that website's content.
Since then, Google has been quite transparent that they plan to keep their place as a top search engine by continuously innovating and improving their ranking algorithm. That is why Google now looks at over 200 different ranking factors to determine a page's proper placement in their search engine results.
That means as marketers, we really need to think beyond typical on-page SEO to improve search rankings. In fact, the three key elements that help improve a website's rankings are on-page SEO, inbound links and authority, and user experience metrics.
Let's dive in and discuss how you can optimize these key elements on your own site.
Optimize with On-page SEO and Keywords
On-page SEO refers to the optimization of the structure and content of your website pages. It's all about using keywords and content to explain a topic that searchers enjoy reading. However, it's also a way to let search engines know the purpose of the page and what it's about.
This technique includes optimization of content by adding keywords to a few places that create a good user experience for the reader, which also happens to make it an easy-to-crawl page for a search engine.
On-page SEO was the first major component that the initial search engines would look at to determine the purpose and rank of a page. For this very reason, on-page SEO may still hold a lot of klout in the eyes of inbound marketers. Heck, even Matt Cutts, the face of Google's search algorithm, said that content is how they are able to rank sites without any extra contextual information.
With that, if you're looking to get the on-page SEO element correct, here is what we recommend you do.
When optimizing on-page SEO, focus on the following areas.
Phew, there is quite a bit of information up above! Once you've created great content that is optimized for the web, you can dive into the Page Performance tool in HubSpot (found under Reports) and select the green, yellow, or red-colored icons to see if there is any room for improvement.
Increase Inbound links and PageRank
Next element to consider is PageRank.
PageRank? Yes, PageRank. It's no secret that Google differentiated themselves by creating an algorithm that went above and beyond what normal search engines were doing to help them return better results. What they had to help them accomplish this goal was the concept of PageRank. PageRage looked beyond mere keyword occurrence on a page by considering other factors that determine a quality webpage -- like authority.
In fact, PageRank focused on determining the quality of a website by looking at the amount and the quality of links a website page was receiving. The theory was the more important a webpage, the more high quality links it would receive from other websites.
External site signals, like inbound links, are important because they're also difficult to earn in a natural sense. Think of inbound links like introductions. Would you feel comfortable making an introduction to this new website to your readers? If the answer is yes, that says quite a bit about the quality of the other site. And in the eyes of search engines, that means that site is more authoritative.
Be careful though. The most important thing to consider when receiving internal links is that they're natural. That means they aren't purchased and you didn't get them by abusing guest blogging practices.
Here are a few important things to consider when receiving links back to your website.
Improve User Experience Metrics that Matter
As Google began to provide better results to it's users, they were able to invest more in their search algorithm. Through this investment, they began to incorporate new metrics such as a user's experience and website engagement into their ranking algorithm.
It makes sense. If Google sends you to a web page, they want to make sure you have a good experience on that page. They are after all a business too, and thus they want to delight their users. Think about it from the search engine's point of view: they didn't create the webpage themselves, but they are endorsing it. They need to ensure that users have a good experience on that page to keep people coming back to Google.
As we discuss the different metrics that search engines look at it, it's important to know that we don't actually know how much they use these metrics in their algorithms, or which ones have the most weight. However, it's important to know that search engines do use them so we are aware and proactive.
To get started, consider improving these user metrics on your own site:
Before we close, it's important to reiterate that as long as you satisfy the number one goal of creating quality content that people can easily digest and enjoy, your content will naturally satisfy a search engine's ranking algorithms, helping your content to organically rise to the top.
Looking for more information? Check out the following articles:
How are you going to improve your search rankings? Tell us in the comments