HubSpot Academy released a new HubSpot Sales Software Certification to teach sales teams how to use HubSpot CRM and HubSpot Sales tools. It is the sales equivalent to the HubSpot Certification that has been awarded to over 6,500 of our marketing software users.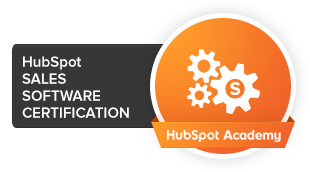 To avoid any confusion between these two certification courses, we are officially renaming the HubSpot Certification to the HubSpot Marketing Software Certification.
I have the HubSpot Certification, what do I need to do?
No class updates have been made to the existing HubSpot Certification, so if you are currently certified, your existing certification will remain active. Both HubSpot Software Certifications remain active for 13 months, though we recommend users keep their software skills sharp via product notifications.
If your HubSpot Certification badge is embedded on your website, it will update automatically to the HubSpot Marketing Software Certification: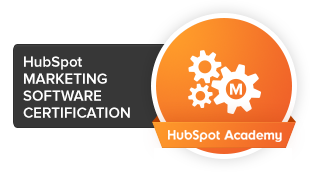 If you are using the static image, or have previously added this certification to your LinkedIn profile, you will find your new certification badge and certificate in the certifications application in your HubSpot portal.
If your HubSpot Certification has expired, consider renewing it today. You will likely pass the exam if you've been using HubSpot consistently, and your portal has already passed the practicum once.
What will I learn in the HubSpot Sales Software Certification?
The HubSpot Sales Software Certification demonstrates your ability to execute an inbound sales process using HubSpot Sales Free. It is made up of 5 classes with a combined total length of about an hour.
Topics covered in this course:
Introduction to Contacts, Filters, and Views
Introduction to Email Templates
Introduction to the Email Extension
Introduction to the Calling Feature
Introduction to Deals
At the end of each class, you'll be given actionable takeaways that will immediately improve the way you're using HubSpot Sales. You will need to perform these actions in order to earn your certification. There is also a 50-question, multiple-choice test you will need to pass in order to get certified.