Are you excited for INBOUND 2018? We are here at HubSpot!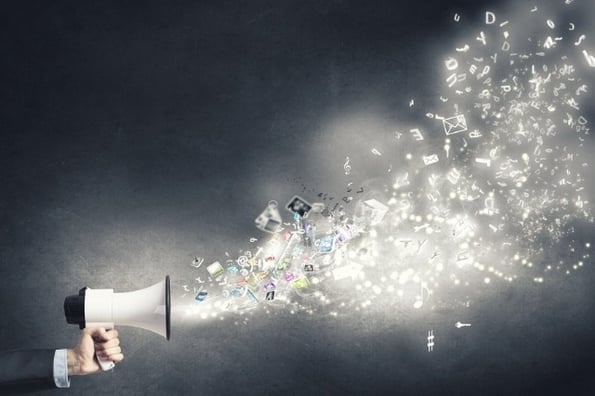 And we're also excited to share a preview of the announcements we'll be unveiling at INBOUND on September 5, 2018. We shared these last week with our agency partner community and are happy to share them with our broader community today.
These product and pricing announcements will all be detailed on stage at INBOUND18 and streamed live on hubspot.com on September 5 beginning at 2 PM ET. All of the price points listed below are in US dollars. All of the products referenced will be available worldwide and in the currencies currently supported by HubSpot.
On September 5, 2018, HubSpot will launch a major upgrade to its Marketing Hub Enterprise product, a Sales Hub Enterprise product, Service Hub Enterprise and Starter products, new Growth Suite software bundles, new platform-wide video functionality, and more.
Here's what our co-founder and CEO of HubSpot, Brian Halligan, has to say about these exciting changes:
"When we started HubSpot, the idea was to help companies take advantage of the new opportunity the internet opened up back then — by creating remarkable content, companies could dramatically increase the number of leads coming to their websites. Today the internet offers companies a newer, bigger opportunity — by creating a remarkable customer experience, companies can increase their leads, customers, and delighted customers. Over the last year, we have dramatically increased our R&D investment to build a suite of products that will help companies take advantage of this new opportunity and deliver remarkable customer experiences. Today, we are seeing some of the returns on those investments."
This post covers some things to look forward to.
Advanced Capabilities at the Enterprise Level
HubSpot is announcing updates to better support the needs of large, sophisticated teams.
A major upgrade to HubSpot's Marketing Hub Enterprise will include improved analytics and custom bot building.
The new Sales Hub Enterprise will include features like Sales Playbooks, which will help users build a library of best practices and resources for their sales team. It will also include calling transcription, eSignature, and quota management tools.
The new Service Hub Enterprise will include tools to help teams track against SLAs and other metrics.
Across all three Enterprise Hubs, additional capabilities will include advanced team management; a native Slack integration; machine learning to power features like predictive lead scoring; and HubSpot's recently released Conversations tool, which is available to all customers and unites email, chat, and social in one inbox.
The features above will become available on September 5, with additional features, including hierarchical teams, advanced content partitioning, and workflow extensions, expected to be released in the coming months.
Service Hub Starter
In addition to launching the new and improved Enterprise products, HubSpot will also introduce a new Starter edition of Service Hub. The new product will offer Tickets, the ability to create a help desk, and useful tools to increase productivity, connect with customers, and help them succeed.
With these features, users like yourself will be able to:
Build a help desk in HubSpot: Turn chats, emails, and form submissions into tickets that can be managed and monitored to meet customers' expectations.
Respond to customers faster: Build a library of email templates, short text response snippets, and documents with existing answers and knowledge.
Connect with customers in real time: Engage with your customers through live chat and book meetings via shared calendar links. You'll also be able to make calls from HubSpot that are optionally recorded and logged.
Service Hub Starter will be available for purchase on September 5.
HubSpot Video
HubSpot Video is a set of new features that will be available across the entire HubSpot platform. The new features include video hosting, in-video calls-to-action and forms, a simple video creation tool, and more. These features are designed to help growing businesses use video in a personal, authentic, and positive way.
With HubSpot Video:
Marketers will be able to host and manage video files inside of HubSpot.
Salespeople will be able to build stronger relationships with prospects by creating, sharing, and tracking personalized videos right from the HubSpot CRM.
Service teams will be able to help customers faster and more completely with personalized help videos created and shared directly from Service Hub.
HubSpot Video is powered in part by Vidyard, a HubSpot Connect partner since 2016. Vidyard's powerful video technology provides hosting and playback, interactive video capabilities, video analytics, and the ability to record and share personalized videos with Vidyard GoVideo. These new platform-wide video features build on the long-time relationship and integration between HubSpot and Vidyard.
HubSpot's new video features will be included in the Professional and Enterprise-level products and will become available on September 5.
HubSpot CMS
The HubSpot CMS—which will be available for purchase as a standalone product— combines the power of website creation with HubSpot's CRM to customize the entire customer experience, streamline marketing and sales alignment, and deliver true closed-loop reporting. With the HubSpot CMS, you'll be able to:
Use drag-and-drop editors to easily edit content, change designs, and modify page layouts.
Create a personalized experience for every website visitor using smart content tools and the details stored in HubSpot CRM. You'll also be able to dynamically tailor website content based on each individual visitor to increase engagement and conversions.
Use a safe, SSL-enabled browsing experience, backed by a world-class content delivery network, to serve content across the globe quickly and reliably.
HubSpot CMS will be available for purchase as a standalone product starting on September 5.
Pricing Updates
With the introduction of Service Hub Starter, Enterprise Sales Hub, and Enterprise Service Hub, HubSpot will also be announcing Growth Suite software bundles for the Starter, Professional, and Enterprise editions. These bundles give companies of any size access to the HubSpot tools designed to meet their needs at their unique stage of growth. Customers who purchase any of the Growth Suite bundles will receive a 25% discount off of the standalone prices for each Hub.
"The needs of a business change dramatically as it scales. Our mission at HubSpot is to create a comprehensive platform that starts free and grows with you over time, so you can focus on what's most important — acquiring and delighting customers," said JD Sherman, President and COO of HubSpot. "With these announcements, a HubSpot customer will be able to sign on as a team of two or 2,000 and be confident that our tools can scale with their business."
Pricing announcements at INBOUND18 will be as follows:
The pricing here is listed in US dollars. HubSpot will be launching these updates worldwide and in all the currencies currently supported by the company.
Sunsetting HubSpot Marketing Hub Basic for New Customers
In addition to these product and pricing updates, we will be removing Marketing Hub Basic from our pricing page. We've learned that when companies are getting started building their marketing toolset, friction is the enemy. Not only do growing businesses want technology that makes things easier, they want the experience of buying that technology to be easy, too.
In July, HubSpot released an updated Marketing Hub Starter product with added email functionality. Not only can that product be purchased touchlessly, but when combined with the free CRM and the new standalone CMS product launching on September 5, it also encapsulates the most wide-spread use cases of Marketing Hub Basic. We believe this new collection creates a better experience for our customers than Marketing Hub Basic at a fraction of the price, so as of September 5, 2018, we'll be removing Marketing Hub Basic from our pricing page.
The decision to remove Marketing Hub Basic from our pricing page does not change anything for existing Marketing Hub Basic customer subscriptions. If you are a customer on Marketing Hub Basic or a partner agency serving a customer on Marketing Hub Basic, no action is needed.
So there you have it! We hope to see you at INBOUND 2018.