Welcome back to the Inbound Reporting podcast, HubSpot Academy's miniseries covering the ins and outs of good reporting behaviors.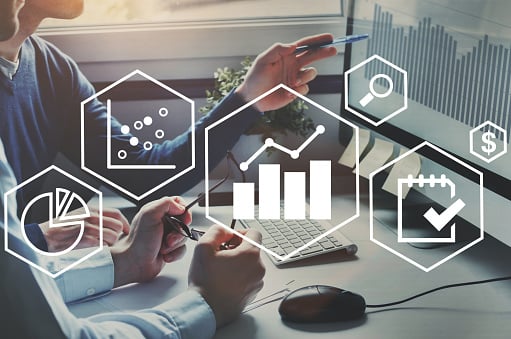 Here, your hosts, Jorie Munroe and Nakul Kadaba, will talk to the experts about how to set yourself up for success when it comes to the flywheel, goals, reporting, and everything in between.
In this episode, join us as we chat with Remen Okoruwa, Product Manager of the HubSpot Guided Reporting team. We'll discuss each of the HubSpot reporting tools, how to effectively utilize each, and some fun new developments along the way. Did someone say scatterplots?
Prefer to listen? We've got you covered.
Each episode will be uploaded to this SoundCloud playlist, so make sure to bookmark and like it so you can stay up-to-date:
That was a lot of content to cover! Let's talk next steps:
Want more practice building reports in the custom report builder? Get started by building these nine custom reports.
Email us at inboundreporting@hubspot.com if you are looking for feedback on how your company is currently collecting, connecting, and managing your data.
Let's discuss! Stay up-to-date on all areas of inbound reporting and engage with other listeners of the series in the HubSpot Community.
Prefer a quick skim? Not a problem! Check out the transcript for the episode below!
Podcast Transcript
Hi everybody, good morning to everybody. My name is Nakul Kadaba and this is episode seven.

- Seven.

- Seven.

- We've been here for six hours.

- It's the penultimate episode

- I know.

- and we've been here, you've had a lot of coffee,

- So much.

- I've had a lot of tea,

- That seems fair.

- and subsequently cappuccino. I've just switched over, so I'm gonna be like this by the time we get to

- Jittery,

- that's okay, we love that

- Another two hours

- energy here.

- later, yeah. But it's episode seven, so we're talking about visualizing your data today. We're on the last stage of the framework.

- Yes. What a journey it has been.

- What a journey it's been, what a journey it has been. As I said, I'm Nakul Kadaba from HubSpot services. My lovely cohost, Jorie Munroe from the Academy Team talking on things reporting and we are joined by a very special guest today. So we were able to snag a product person and that's amazing, so, take it away.

- Hello, so my name's Remen Okoruwa and I am the product manager of guided reporting here at HubSpot.

- Guided reporting.

- Guided reporting, let's dig into that. What does that mean?

- So if you think about your reporting experience, sometimes you're going, sometimes your user coming in and you don't necessarily know exactly like what report you wanna build right out of the box. So the guided reporting team, we're trying to be really thoughtful about servicing the right reports people need without them having to do like really any customization or work.

- Definitely, that is amazing.

- We're gonna definitely talk about that.

- We're gonna dig into that.

- We're gonna dig into that, yeah.

- But, I just remembered such an important team because especially, like, I'm not even a HubSpot customer, but just like coming in from support when reporting, reporting was always like the scary tool to like the support team. At least, like, when I was on the support team. So, like, I remember, like some of the any, just like any guidance your team can give, it's like always such appreciated by our customers. But also, our internal users, 'cause we're like, what is this thing called data?

- Oh yeah,

- So, amazing. So to recap where we are also, just to make sure we're all feeling good, and feeling on the same page. So, we've been through six episodes so far, so we've covered kind of the nitty gritty about what a flywheel is, how that factors into customer journey mapping with your handoffs. We've started to talk about, you know, setting business goals, the role of goals before you even get to reporting. How to kinda garner cross team alignment even if you feel like you're kind of in your corner, as an individual contributor, how to really start to have those meaningful conversations. And then, we started to get really deep into the data and talking about managing your data. You know, because if it's kind of disparate and like not manageable all in one place, how are you even gonna visualize it? How are you even going to ask it the right questions?

- Yep.

- So finally we're on that nitty gritty of what it actually means to have your data all in one place in HubSpot and what do you do from there, like what are your next steps. So we got a pretty packed up episode today. So, you know, as I said, we're at that stage where it' like hopefully it's like you're starting to have all those behaviors where you're starting to consolidate all of your data in one place and you might have integrations and that might be a beast to kind of wrangle.

- As we subsequently learned last episode.

- Yeah.

- On integrations reporting and managing and data needed HubSpot with that. You know, you know it can be a really complex process, but, if you're able to tie it together, those data points that are tied to your goals, that make you understand your business processes and operations better, I'm not holding a cookie or anything, I'm just like holing it like this.

- A cookie.

- For me?

- Yeah, yeah, yeah just for you Remen. But you know, but it makes it much, much easier for you to actually play through all the previous stages of the framework.

- Totally.

- Where we're now in the really enjoyable part, right?

- You're favorite part.

- Yeah, my favorite part, 'cause I was an analyst and so I always loved doing this. Rem is a fellow analyst, we geeked out about it. This is our favorite part because, you know, now you have the data. Now you can present it in a way that tells the compelling story to get someone to take action on it. That's what visualizing data is all about. It's not necessarily about saying here's a random chart, it's here's a chart, or a visualization, that will tell you the answer to this question. Did we accomplish our business goal? Did we achieve our metrics? Did we surpass it? Did we not reach it? What were the underlying causes and factors?

- Definitely, and this is definitely what people think when you say like the work reporting. Like this is the area of the framework that like first comes to mind. So, very excited to dive in. So, let's see. So, you know your data Remen. Can you tell us a little bit about your backstory and like how you got to be on the guided reporting team?

- Yeah, sure, so my path to the guided reporting team started with me actually running a data analytics consulting firm for about two and a half years. So I was working with clients and like BNB, BNB Tech as well as financial services helping them build out dashboards in through like custom machine learning models. And I think that like really going deep in that data, as a consultant, like did a teeing me up really, really, nicely to come into HubSpot and then think about reporting and how data flows in reporting product care.

- That makes a lot of sense.

- This is amazing.

- So great.

- Amazing, so in terms of, so when you were in your consulting firm, I wanna kinda dig into that, 'cause that sounds like two and half years worth of story.

- Ha, yeah.

- How are you really consulting? Were you working with clients directly with data or were you kind of managing more on like the backend side of things? Like how did that work? How did that relationship work?

- Yeah, so we were really working directly with clients. Often times these were executives who knew they were sitting on a ton of customer information and they didn't have a really clear idea of how they should go about, in make decisions based on this information. So I think, classic example. You see these marketing agency. You see like a market agency that has like a whole bunch of like leads and a system and, you know what, they're like looking to, like, get some reports on which leads they should be following up on, if they're running campaigns on behalf of some other client. And, but they themselves don't necessarily have a data analyst or like a data scientist in house who's gonna be able to say like, oh you know what, based on this set of behaviors, I can tell you that these leads are much more likely to respond to your campaign and outreach. And that's where my team would come in and we'd say like hey, you know what, like you guys have all the information you need to make some really smart decisions about who to be following up with and why, and we can help tease out that why and that's what going to put you in a really great position, start taking action.

- I always value, you know, positions that like you had, you know, as an analyst because basically you're the guy that's coming in and saying here's how you can work smarter. Not necessarily harder, but how you can work smarter.

- I feel like that's such a sales saying, work smarter.

- Yeah, it works, yeah, but I mean it--

- But it's true.

- But in that example, yeah, no.

- I'm being coy.

- Yeah, no of course.

- But it makes sense.

- But like in that example right, you're saying here's some leads that you can identify right now, it's not the whole bucket. It's a certain portion of it, right? That you can say, "Just concentrate on those guys." Because you have a higher likelihood that you're gonna close them.

- Yeah.

- For sales, the same thing can be said for deals, for example, for services it could be something as, something like, based on renewal deal. Renewal date, excuse me, and high MOR value or just value. Or MPS rating.

- Yeah.

- Right? You know, things that we talked about that relate to one's business school with the data points that they already have as Remen's, kind of, past experience indicates that you can better understand your business model when you should.

- And what I like about your example too is it's, it's not that you're just like, here's some leads. It was like, here's some leads that are most likely to close. Or like for your clients, it sounds like you were driving some kind of actionable insight.

- Exactly. And I think that like, really, that being able to do reporting that has a clear next step, I think that's the real holy grail because if you think about it, there's only so many hours in the day and they're only so many like, there're only so many people that you can assign to a given task. So if you have a database full of thousands of leads and you essentially tell your sales team, I expect you to go and call it and follow up with every one of these leads--

- Good luck.

- it's like, what? You aren't setting them up to succeed. Like, being able to know what not to do is almost as valuable if not more so than knowing the right steps of what to do.

- Which is interesting when you consider like the flywheel, right? Because it's just like if you, if like, what not to do as your friction and like what to do is your force. Like you knowing both sides of the coin is really important.

- Right.

- Totally. So when you, I'm sorry, I'm gonna dig into this more.

- Yeah, yeah, yeah, sure, sure.

- I think it's really important work and it really will color kind of how we talk about reporting throughout the episode. but, so you would, say I'm a new client, right? At your former, kind of, consultancy. What were the things you were looking for first when you would like onboard a client or what were things that you were digging into the data specifically for?

- Yeah, so it was gonna be a few things. So one, really understanding, like, the richness of the data. So, if we go with the example of like lead scoring,

- Okay.

- First you need to actually have a database with like contacts in it.

- Right.

- These are the leads. But then, like if you're thinking about how do I go in about prioritizing leads? Forget machine learning for a moment and just think about, like you were saying, like common sense. Like you wanna see the behaviors people are doing on your website. You wanna get some information about the size of company they work at, maybe what industry they're company's in, their job title and role. There like these demographic and behavioral factors that if you feed them into a machine learning model or if you supply a little bit of like common sense and intuition, are gonna be really indicative of whether or not this is gonna be an individual that you'd wanna follow up on or whether or not you might actually wanna hold off on that and prioritize someone else instead.

- That makes a lot of sense. So really, like digging into like what data existed and like if you could almost start to develop, not to be coy, but like, the customer journey map, or like the different touch points to indicate whether or not they were a good lead. That's awesome. So let's talk about; did you have any other?

- No, no, no.

- So I think it's really fascinating to talk about reporting and HubSpot because reporting and HubSpot currently, might not always, but currently lives in, sort of, very different locations. And that can be confusing because it's like I know I have a question, where do I go to solve for it? So, can you talk to me a little bit about whether through insight on your team or just kind of what you've seen in terms of HubSpot user behavior, like how people should be prioritizing where they're going to find insight that they need?

- Sure, and I think that this is gonna be very much driven by your role, so that's my little bit of a caveat. But I think that you can broadly think of reporting and where to go with this three piece framework. Where there's certain places where you should go to, and you expect to consume reports, there's some places you can go to expect, to explore the reports you have, and then finally there's some places you can go to build and create net new reports. And I think that when you're, if you're someone trying to get insights from your data, the consume and build are probably going to be the two pieces of this framework that are most interesting to you. Now on the consume side, this is actually fairly straight forward. HubSpot has a bunch of dashboards. We also have reports in our Cam report library and we have these analytics tools that allow users to just go and get insights right away. So maybe you're, like you wanna see some information about Yukon tax generated, I can guarantee you there's a library report for that and it's probably on a dashboard that your team is looking on a regular basis. But, like, those consume experiences, I think one of the things that they're good for is just sort of serving up information and like allowing a user to monitor something.

- Almost like polls check.

- Exactly. But sometimes you're gonna have questions that come to mind. Like your observing something in a business and you're like, Huh, it seems like we aren't making as many calls as we should be. Is our sales team sort of dipping off? And does that mean that it looks like we aren't booking as many appointments or opportunities? Well, if you don't have like a report reconfigured to do that, then you're actually gonna need to go and build that thing. And I think that, therefore like, the build experience and in HubSpot, that's being provided by the customer port builder, the build experience becomes super important for these like ad hoc questions that are gonna come up in the normal course of business.

- Correct.

- Like no one can predict like ahead of time every single business question that needs to be translated into a report.

- Can you imagine that report?

- Right? It's like,

- I would love it.

- The customers probably wouldn't.

- We could have a report library Dewey Decimal System,

- Right.

- like it would be great--

- Correct, yeah, yeah.

- super systematic. No, but I think that like, really like, the builder allows customers that like to ask their own questions and then like give them the tools to answer them.

- Totally.

- And you allude Remen on a really good point of like a couple of ways that you should be thinking about reporting right? You're answering specific questions about the business, it's the customer board building. Most likely.

- Right.

- Because it's ad hoc. If you're monitoring a status of a particular team, marketing sales service right? Sounds like towards those business targets are goals and metrics, right? It's probably the goals, right that we can see. A snapshot of everything that is happening in terms of a reporting structure, it's a dashboard right? All of which is already present within this. But I'm really wanting to tap into your past experience about, and current experience I should say, perhaps more on the products side about the behaviors you need to cultivate. When you're looking at that data and your reports, what do you need to think about?

- Sure, so there are a whole host of things that you're gonna wanna do when you're like looking at reports. But I think that the first thing is like have it really clear idea in your head of like what question am I trying to answer first? Like if you're just looking at a report and you're like, oh the numbers going up. Like, it's bigger then when I checked it last time. Boom, and then you're on with your day, you're probably not getting a lot of value out of it. So being able to know every time you look at a piece of data, like A, what is this telling me and what's the relevance to me? I think that Tee's up the second thing that you always wanna keep in mind, and we talked about this a little bit earlier, like action. So, if I'm looking at a report, and it's helping me answer a question, like based on the answer, what action does that enable? So if you have reports on dashboard today, that if the number goes up or the number goes down, it doesn't drive any change in behavior, it's questionable whether you need that report. So you should always be ruthless about looking at the data, considering the data you're looking at, and making a decision on whether or not it's actually enabling you to take action or improve processes.

- So what price would you give? Like say you have someone who joins a new marketing team and might not know who set up a dashboard or what actions were originally timed to that report. Whether, kind of questions that you've cultivated in your experience or just like what you've seen at HubSpot, what advice would you give them from like translating a report into action?

- Yeah, so I think that the first thing is reports don't, reports don't exist in isolation nor do the people who like read them. So having conversation like with your team and walking through this report and saying like hey, you know what, like I'm seeing social media impressions and I'm seeing cliques, I'm seeing engagements. Like what's good look like here? And like if somethings not good, like let's have a conversation about what opportunities are there to like remediate or take action? I think that like just getting internal alignment around what the playbook is around the data, is like the first step. And I feel like, once you have sort of that foundational understanding of like what the data means and then the actions you can take, that often times will prompt you to say like, oh you know what, now that I'm thinking about it, I feel like we're actually missing a few things that would actually help me better understand and be more targeted about the action I take, So maybe I'm gonna add a few more reports. But I think that foundational knowledge of like what the data means and then what action enables.

- So for those reports, I mean, you gave really good examples, I mean, I'd like to think that customers want those reports to actually spur action or a couple of questions at least, right, to make it useful to them. What if it doesn't, right in that situation that you described. Do you end up changing the type of visualization? Like does everything need to be like a year over year measurement? Or does everything need to be a line chart? You know what I mean? 'Cause like, from an analytics prospective, that always spurs immediate action. But it may not always be the best case, so I'm just curious as to what you would recommend in terms of, would you change the visualization? Would you get rid of it all together? Would you add another layer to it to make it more complex or valuable?

- Yeah, so that's a really good question. And what I'd say is that often times the visualizations, while they can enable like people to better understand a piece of data, I would actually argue that visualizations in and of themselves probably aren't going to be what sort of makes a report and moves it from the category of like cool to look at, you don't do anything with, to super valuable and is core to like everyday processes. Instead, I think that there's probably, there's this concept that I really love, and it's this idea called exception reporting. So, if you design a report that is intentionally only showing you when something is sort of going wrong or is outside of expected behavior. Then it doesn't matter if that's like a bar chart showing you unworked leads that are, that have like a high lead score. Or whether like that's a line chart showing you the count of unworked leads with a high lead score. The issue is that you have a bunch of unworked leads that have a really high lead score and that needs to get solved right now. So I think that it's more about the fundamental construction of the chart versus like the visualization chosen. But I think a good visualization definitely can assess.

- All these examples of unworked leads tells me that in his past life, Remen was a sales manager and he was a real hard task master. Why are these leads unworked?

- He knows how to build that chart in any system not just HubSpot.

- But you gave a really good point. I mean, that's what I was really driving at. It may not necessarily be the case of change the visualizations to spread the answer. It's probably the original question, right, that's the problem. It's like, well, again to address your business goals you have this set of data points. Well, make sure that whatever the report is that you construct it, even if it's simplistic. Well, it should be spurring you to take on action when you look at it and see a dip or change in behavioral insight--

- Exactly.

- from that.

- So, there's no wrong answer to this question, but I'm just generally curious, like is there ever a point that you've seen with HubSpot customers where they get almost too in the weeds with their dashboards and the reports they're building? Like, is there ever a point when it's like you're just looking at data for the sake of data? There's not a lot of actionable here or like is there ever a time that data goes too far?

- So, I am not going to go and judge customers that wanna have like hundreds of dashboards for a lot of conceivable situations. What I will say is I've definitely seen dashboards, and reports on dashboards, that are what I like to call eye charts where they exist to like look at them, and it's like, Hey, you know what, like website traffic overtime. You know what, you look at it, it's going up into the right, cool. I was like, awesome. It's like you're continuing to write new blog posts, that's sort of expected. It's not the, I think that most reports will answer some question, will drive some value. But I think that you can often times, people will have an opportunity to be more targeted. And like with that exception reporting concept, you can build reports that are explicitly designed to spur a particular action and the report will sort of tell you what the action is. If you see that traffic, like if you go back to that traffic example, like where do you start? You see that traffic sort of plateaus, like that reports not gonna tell you what to do about it. Like, let's say you had a breakdown of like average views on blog posts, and you see that average views on blog posts started to dip. Well now you know that's like, hey, it looks like there's something wrong with like the blog post and the views are regenerating. That's something you can start investigating.

- Or when traffic stuck by original source.

- Exactly.

- Oh it looks like organic search is dipping, maybe we can improve just naturally C-O.

- Perfect.

- But paint search is great.

- So potentially to cut down on like how many, you call them eye charts,

- Mmm-hmm.

- I don't know if that's formal, but we'll call it that for now.

- It's Remen-tium.

- Yeah, yeah, Remen-tium, there ya go. It has a ring to it. So, how often do you recommend that people audit their dashboards to make sure that they're using the space most effectively? Because I believe it's ten HubSpot reports on a dashboard, right?

- That's correct.

- So you obviously, like, there is a limited amount of space and you wanna make sure that you're using it to be the most actionable, the most productive, the most, kind of, performance oriented. So how often do you think customers should be going back and being like, is this report what we need right now, if so, great keep it, if not, let's find a different one.

- Sure, so what I'll say is that four dashboards that are being shared out with broader team, often times theses are being scheduled either on like a weekly or a monthly basis. And I think that each time these are being sent out, all the, like the people consuming them as well as the creators, should be taking a look and saying like, Are their ports on the dashboard actually helping us like answer questions, is it spurring us to take action? And if you find that after like multiple viewings of the same dashboard, nothing has changed and like no additional conversations is being spurred on. I think that's like actually a really good sign that, like this might not be helpful. Additionally, if you have dashboards that have been created, and you haven't looked at in three, six, nine months, maybe you should reevaluate whether or not that's actually helpful.

- Sure.

- Absolutely.

- So I mean last steps that we talked with Ale about integrations data and collecting and managing that data. I know you have an opinion on this. Integrations data is trying, you know, you now have needed HubSpot data, you have integrations data, it's all standardized, right? We've already gotten through that, at least if you've watched episodes one through six, or heard it. How does it fit in, into that visualization piece? Is it more seamless, is it more complex, you know what are things that we need to think about?

- Yes, so integrations data is like one of these things that we on HubSpot product team think a lot about because as HubSpot continues to evolve and we are moving to be more a sweet in a platform in which all these other tools and companies, like marketing and sales tech stack are starting to plug in. Like being able to actually report on all the activity the HubSpot is attached to becomes increasingly important.

- Definitely.

- And in the product today, like there are some clear limitations on how these integrations are being reported on. And I think that that's actually, you can look at this as like oh, this is a little bit frustrating; I think it's actually like a really cool opportunity and is likely something that we, on the HubSpot team, will be looking into in the future. Because like, this is our customer, we know our customers really want us to go and be the Hub. They want us, they want to be, they want a single place where they can go and sort of understand how all these things are like flowing together. And in the absence of like HubSpot doing that for them, like, it sort of stinks to have to like, go to like a bunch of like different ad platforms, like go into like different networks, let's say your a marketer for instance. Like being able to going to like six, 10 different tools just to get like different, like desperate pieces information and not being able to see all of those connections.

- And you can't standardize?

- No standardization. Like that's a really friction full experience. And we at HubSpot have this really unique opportunity to like smooth that out and be that place where users can come and like, really see that full picture. So it's something that we know isn't, it's not up to our high bar quite yet. But something that I think we are going to be pushing on in a major way.

- That's awesome. And I think that it's gonna, it's gonna be such a game changer too because it's like ultimately, like these reports are like to solve for like understanding what the, like our users customers like. You know, like solving for like our users understanding, kinda the different touch points their customers are going through. And to see that all in one place would be so powerful. So that's very exciting. So did you, So did you have any advice for someone, say, I like to like go into the new user experience because I think that HubSpot can be so intimidating when you just like first log on right? 'Cause you have all these tools, you have all this data, suddenly there's numbers thrown on you. So what on your recommendations, for like someone just starting out? Like what are the first top five places they should look to start getting insight on their, on their portal, on their company, on their data set?

- Sure. So first place is actually not in the HubSpot product. What I would recommend is sort of taking a moment and saying like for what I'm responsible for, whether it's like marketing, if it's sales, if it's customer service. What are the big questions that my team needs me to answer? And like having that really clear list of questions in place I think is like a really solid first step.

- You're metrics.

- Yeah.

- What's metrics?

- Exactly because like when you know the questions that you need to answer, it becomes that easy to identify metrics that you would actually use to answer like those pretty clear questions.

- Cool.

- And then once you have the questions and those metrics in place, I think the first place to start, I would recommend, is the HubSpot report library because there are a ton of reports that are already built for you. I think that that's could be a really, really good starting place. In similarly, for portals that have access to this, analytics tools have like more detailed analyzes that users can use this for dig into their data. And I would say that if you've gone through the library, you haven't found the report you're looking for, if you've checked out analytics tools and you're still not seeing it, then I would encourage you to go to the builder. I guess, I know the builder, it can be intimidating, but I promise you it is not as bad as it seems.

- And it's also got no lock other, more an intuitive.

- Exactly So it's, there's a lot of power in the builder and when it comes to like answer very particular questions that, like you might, that might sorta take a few iterations and like, it might take a little bit of customizations to sort of get to the exact question and the exact report you're looking for, the builder's where you're gonna wanna be for that.

- Gotcha, so,

- Yeah, you go ahead.

- Yeah, so like in terms of prioritization, start with the library 'cause it might be built, you might have that answer right there. Then move to the analytics tools to just make sure like you're exploring and sort of getting kind of a scope of what you wanna see, but if it's very particular, then move to the builder, answer your very particular question there.

- You got it.

- I know that something that my customers certainly, that I've interacted with have really seemed to grow within the analytics tools. I'm just seeing something like, you know, what used to be the sources report now is dropping analytics, right. And now there's something called website analytics. Now there's something for a C-O, now there's something for marketing email, now there's something for sales productivity, service productivity, you know, all those reports, you can add them to a dashboard, you can export it, you can customize it, you can adjust the time period. Just like you would actually with a custom report builder.

- Mmm-hmm.

- You know, it's just, it's pre-made for you.

- Yeah and one feature that's kind of do that I want to drill out on because I'm like screaming from the rooftop, "This is it." is the, in each reports you can now drill down into like specific data points, tell me about that.

- Oh my gosh.

- Tell me about that feature, I've been wanting it for so long.

- So you and about 100% of our customers.

- Right, right.

- Yeah, so let me tell you, like, so this is a feats free launch earlier this summer and I was featured with the Ice River Drove. and let me tell you,

- Casual.

- No, but like let me tell you, like I had so many calls in the six months before this, the releases feature. Where people were telling me, I have like the reports we were serving on the dashboards were eye charts. It's like, hey, you know what, I have this con, I have new contacts generated by day and my manager's asking me, "Who are the contacts?"

- Who are they?

- And it's forcing the sales manger to go and on the spot, go into the builder and create a new table that just list the contacts. Like that is a friction full of experience. So why not just make it super super easy to see the counter contacts, click the count of context, see the list of contacts.

- Get the data, get the table, yeah.

- Exactly. So it's taking a few steps out of the process and it's making it easier to really, not just like dig into your data, but like trust that the data is accurate. Because like otherwise, it's easy to look at a bunch of numbers and say like, if your manager asks you, like can you tell me who these people are, you say no, then people don't trust the data. And I think that this feature isn't just about swift enabling people to like do cool things with the ports, but it's, I think it's broadly building trust in the data that HubSpot service, serving up. And it's enabling people to feel more confident. Like as they share that out in their organizations.

- Yeah, and I know just like from support, like the amount of times I would have to like create these like intense active lists, to just like be like who are these people? And it's like, I don't even know Now it's just a click away.

- Yeah, no it's just a click away.

- So click into your tables.

- Yes, please.

- Yeah, right. A lot of good content here so far just hearing from you Remen. I mean can we talk about dashboard structures and like capacities? 'Cause like we've talked about just, you know, different types of reports, where you can look, the three primary places, right again.

- How to prioritize them.

- Yep, the report library, analytics tools, and then the customer port builder. Haven't really talked about too much about the dashboard structure. There's a lot more capacity for customers, probably across the entire spectrum

- Yeah.

- I would say. More than it was certainly two years ago. It's not necessarily the case that people need the reporting add on unless, of course, they need that additional capacity and in which case, great, take it.

- Makes sense, yep.

- Of course. Now a days, you have grade. You can, you know, if you're on one particular level you come with this amount of dashboards. If you come on the next level up, you get this many more. You know, so on and so forth. Is that, how did you guys get to those kind of findings and how did you get to structuring it like that?

- Yeah, no, really great question. And I think that, like, it was a bit of an intuit. Some of it serve intuition, but some of it is just sort of looking at usage patterns. So if you look at dashboards today, all portals have default marketing, sales, service dashboards depending on what features you have, you have enabled in your portal. Because we know that if you have, if you're using customer service tools, you're probably gonna want a dashboard with some reports that are telling you how that's going. But you know, as we get to those higher tiers, we look at pro and enterprise, that's when you start getting these bigger teams and often times, just like a handful of default dashboards isn't gonna cut it and instead, they might actually have a dedicated data analyst or operation specialist who is building dashboards that they themselves aren't using and are simply gonna be served off to other executives in the organization. So as we look at those higher tiers, we starting thinking like you know what, more custom dashboards are something that's gonna enable them to be more successful with HubSpot as more people are using HubSpot and using HubSpot to get like data and insights out.

- I know from enterprise perspective, that's usually the customers I deal with now, that is actually the case. Where my points of contact are analysts. It makes for a great geek out, you know, for 30 minutes, you know, however many weeks, or the frequency with that. We make because basically you just talking about data an data mitigation of, you know, data error or reconciliation of, you know, data things that aren't going right. To, hey, I'm gonna actually create this dashboard for this sales team located in geography X. Sorry, that was really poorly worded, but, like, you know, what, you know, here's the reports that I can make, what are, you know, what else should I be thinking about, you know, with the regards to my business school?

- And I think it makes sense to know like if you consider the breath of the types of customers that are using reports in HubSpot, right? Like a mom and pop floor shop team of two is going to need very different data than a multinational sass company with like hundreds of marketers and sales and services agents. I think it's also important to kind of put a steak in the ground and be like there are different customers that have different reporting needs. And like the literally space of that reporting need is different.

- And I think that like actually, I want to build on that point for a moment. Like when you start looking at like different customers and like really the size of their businesses or their organizations, like really small customers often times, they don't, they might not really use dashboards. They might be using like the reporting embedded in a tool. They send the email out, they wanna see the open read on that email, so this going to the analyze tab. Like, it really like as you get, like those bigger organizations, that often times have more of the band, like the mental bandwidth and the resourcing to just like go and to like, we need a bunch of dashboards, we have a set of metrics that we need to be tracking with some consistency. So yeah, there's definitely a difference in behavior that you see in like across that side spectrum.

- Yeah, totally.

- I don't know if, I'm pretty sure you've read this, but one book that I've read several years ago in my last job before HubSpot was called HBR Good Charts. I think I've mentioned this to you like tangentially like once.

- It was like, Char, it's the chart book.

- Yeah, but it basically, what the whole point of that book was to talk about HBR and Harvard Business Review good charts, Was to talk about how you actually tell a compelling story with the report, right? Basically what we're talking about today. In that, you know one of the things that I would get online was actually a map that would actually put on the side of my desk as an analyst and it would actually show the different types of visualization that were available. Not all are available right now based on that in HubSpot. And I'll try to find the screenshot to actually put it on the video part of this. But, Remen, is that, you know, it all goes to my question of like are we gonna add different type, more types of visualizations over the future? And if so, what can you tell us?

- Sure.

- What's the progress.

- Okay, sure. I see, like this, now this is like product road match. So here's what I can tell you. As we've continued to invest more into a reporting platform came all these, and probably just like building up HubSpot reporting. We know that there's appetite for more visualization types and sort of more kinds of like analyzes that are gonna to be available out of the box.

- Right.

- I'd say like one of my pet rocks said I would love to push through in the near term is scatter plots. So just think about like,

- That's what I was thinking about too.

- exactly, like one is a super common visualizations. Like people love them, but it's not, it's not something that's in the builder quite yet. But I think like visualization is like that. We know that there's a lot of customer appetite for and it is on, that's definitely like on the roadmap to be delivered.

- So scatterplot fans, you have an ally.

- Okay.

- The scatterplot fan.

- The scatterplot lobby is strong.

- It's very strong, it's very strong. And yet, it's just because, like you know, because we've talked about a lot today about, you know, the tips you should be thinking about when you have, you know desperate, you know, bunch of data points again collected in HubSpot and as well within your tech stack. You know, again, to visualize it to see, did you accomplish your goal? Did you meet your teams metrics? Whatever with all those great examples that Remen gave, can you then spur action to change your business model or adapt based on that? You know, what, I guess, as like one of my last questions. What, Remen, do you see as, you know, good conversations that you've had with customers where that is the case? You know, what are those practices that they're actually putting, putting down in their for port building and sharing.

- Sure. So I think three things that sort of stand out. One, exception. Like customers that nail that concept of exception reporting. They has gastric's that are full of things that have a very clear next step action. If you're doing that well, I think that you're gonna be ahead of like 90%, of 90% of users of dashboards. So second thing is, being really, really thoughtful of about reporting frequency. Because like some, like some reports, like they're, like the data isn't as meaningful if you're looking at like the change between day to day isn't as meaningful as change month over month.

- Yep.

- So being really, really, thoughtful about how frequently you should be checking a metric and for perhaps tying that to like business processes. So, if, let's say that you have a monthly sales quota, then tracking, like tracking like deals and like progress to quota on a monthly basis, it's probably bad because you wanna like take action before the month is over.

- Correct.

- So you might wanna be looking at it like daily.

- Daily, yeah, yeah, right, right, yeah. And I would say like that's, that's something yet again to define what exception reporting is. It's again, that idea that you are looking at, looking at reports and visualizations to notify you when something is just awry. Not necessarily wrong, it could actually be a great thing, but awry, you know for you to then think about it, sit back, discuss with your team, discuss internally, you know, what have you. And that's usually a practice. I think we really haven't called it exception reporting, but you know, it's when we talk about something like an SLA between sales and marketing teams, when we talk about an SLA between sales and service teams, service teams and let's say customer marketing teams. I mean, that's actually what they're looking for. They're actually looking for something like that exception reporting model to say, oh somethings actually awry here, or something is off. Again, good or bad thing? Do we have to do anything about what does this mean? How do we change out this process to reflect.

- So that was two things, I think. Unless I missed one.

- No you were right.

- What was, what was the third one?

- Great. And then you caught, you caught me. Okay, so what I think that the third one here is being tactical about where you're getting your reports. So, like I said, start with the report library. We have a bunch of reports available out of the box for you. And if you aren't seeing it there, move onto analytics tools, and then finally if you're not see getting it in either the library or analytics tool, go to the builder and like have at it.

- So just be intentional about where you're looking for it at.

- Exactly.

- See I think that, that will save so much time rather than just being like is it here, is it there and getting frustrated with being like, "Where is my data?"

- Yeah right,

- That makes sense

- Yeah, right

- But, one thing that we've talked about kind of throughout this series is like, in the flywheel there are these handoffs between teams. So do you have any recommendations for like, do you think that handoffs should have dashboards or like, especially if you're in like a larger company, where teams kind of have a place to come together, or do you have any just recommendations in general about like, as customers, like if they do have multiple hubs, HubSpot, how they're also connecting those systems. Because we've talked a lot about integrations but sometimes, even just teams feel so different in the hubs and the data they're talking can feel so different. So do you have any recommendations for like really connecting those pieces?

- Yeah, I do. And I think that one of the things that you said is like, would be my first suggestion.

- Mmm-hmm

- Having a dashboard that is pulling together common metrics for those teams, but in particular, like the interfaces in between.

- Okay.

- So let's take a dashboard that talks about leads and being able to surface sales qualified leads that have been generated, well that's ultimately what a marketer needs to do before they can hand off a lead to sales. So think being really thoughtful about like what are those metrics to that show that team A has done what's necessary to provide something to team B. And being able to surface those in a common place, that's gonna spur some conversations. And especially if there was some clear targets or expectations around how many sales qualified leads need to be generated by the marketing team. Then that's, that's gonna be a really powerful way for driving that crossing collaboration.

- And that makes a lot of sense because I think what can happen, especially as like, as teams don't talk to each other, is there an be like a lot of assumptions that go on right? Like an SQL should be an SQL no matter who in the company you're talking to. So like if marketing has a very different idea of what and SQL or like what that type of person should look like.

- Verses sales.

- Verses sales.

- Yeah.

- I think reporting can be a really good way to start those conversations because then it like you're almost having like an established vernacular, if you will, of new tricks--

- The SLA.

- Yeah exactly.

- Service level agreement.

- Exactly, and then you can go into reporting even that much more intentional and pro active because everyone's on the same page as to like what this chart is saying. So if it's like, you only have a certain amount of SQL's, a month, and that might have been like a marketing issue, potentially a handoff issue, you all can kind of get around next steps forward. So I think that's a really good place to start.

- And all of a sudden, those hand off meetings, you know, they actually really have some serious data points to actually look at together to say marketing is, let's use Remen's example, 'cause he apparently is a huge task master. You know, again, in his previous life, you know hey, you know we haven't closed in these leads.

- I feel like you have insider info.

- I don't know, but it's like--

- Theoretically.

- Theoretically. This could be the case. Hey these leads are not closed. You know marketing what, in our sales, why aren't we doing that right? You know, what's missing?

- Yeah.

- Can we get an activity level report let's say between rep productivity per week, right, you know as a follow up or something. Marketing can actually come in and say, here's actually where the leads are coming from and maybe it has something to do with the originals. Maybe it has something to do with how many emails they're opening from a marketing perspective. Again, all of a sudden, you've just created a meeting agenda that will probably last you an hour.

- Yeah totally.

- I would say a week or a month.

- And like making sure that you're tying recording to action can make those meetings, like, 'cause I hate going to meetings and like having nothing come out of them, right. Where it's like there's no next step so it's like why are we even having this meeting so it can like cut down on that feeling of pressure teams. But even just like if you look out like, sales to service for example, right.

- If you're closing customers but they're churning, that's a conversation that needs to happen.

- Why are they churning?

- Yeah, exactly. Because it's like I don't know how like the incentive structure is working but like if there are claw backs at all or kind of like, any kind of compensation based things on the line, like that should be happening sooner rather than later. Your data can help you kind of identify like these are symptoms of a larger issue likely. Where do you start?

- Yep. And especially if you don't necessarily have those data points to actually find that insight, you start collecting it and then figuring it out.

- Great, because that's a--

- With report--

- whole layer of data.

- with visualizing it. 'cause then you say, well great, our business goal is this, our metrics are this, well maybe we need to add one more metric for the service team, right? Which is, you know, MPS. Just measuring customer health, right. We can use that then to go into a sale service alignment meeting and actually say, "Hey guys, it looks customers are really unhappy because x."

- Right? And this is actually affecting, starting from the sales process. Can we improve that sales process handoff right to service?

- I just thought of another example. Even just like service to marketing, where it's like if you have a service, like you're servicing your customers, but there are no customer reviews that are coming from that, Advocates that are coming like that. Case studies that are coming from that. Your service team should be talking to your marketing team and figuring out what's going on. So it's almost like you need to identify like the metrics that are important at the end of a stage, like in the inbound mythology, and then the metrics that start the next stage and then kind of use dashboards to bridge that gap to start those conversations between those teams.

- 'Cause they will, I mean they will, logically speaking add up to an organization's business goal. It's just the emphasis of what, it's just based on the emphasis, the metrics are just based on where you want to emphasize. Right? Which particular hand offs because not all organizations may have, will be the same. But, so they may not have a problem with marketing sales, but they may have a problem sales to service. Maybe it's a problem to service to market, you know. Custom marketing on marketing.

- Word of mouth is huge man.

- Yeah, word of mouth is huge. So, this is great, any other questions from you?

- Not top of mind, but they might just pop off.

- I've been warned.

- That's just great.

- Did you know?

- That's just great. So as follow up, as we usually have in the follow ups, we do have an assignment, optional assignment.

- Yeah.

- In this case, or do you want to share it?

- Oh no, I'm just really excited about this word book. Okay, so some of the feedback that we get and maybe you can shed some light on this. So this can be like a informal question.

- Okay.

- But, so with a customer report builder, there are a lot of moving pieces and so sometimes it's hard because it's like, I personally, until I was like working at HubSpot, I hadn't been like, okay I was also an English major, but like I was not thinking about what's on the x-axis, what's on the y-axis, like since like high school, right. So like, there are people like me in the world, you know. So like, it can be difficult to, like, yeah, I know, yeah. There are like certain levers in the reward builder that just like, you gotta kinda think about. And sometimes the report builder can feel like a muscle, where it's like the more you use it, the easier it gets. And so some of the feedback that we had gotten on Academy Content was like I just want examples to build. I just want to get in there, and not just like, oh cool, I ended with the chart, but meaningful business use cases. So what we did is we created a workbook and there are three example reports that you can build per Hub. So it sort of walks you through like exactly the buttons you're gonna need to click and also some questions that can start to get you into that mindset of like actually analyzing. Like, cool you built this nice chart, it's pretty, what does it actually tell you? So that's gonna be the additional assets for this particular, not lesson. I almost said lesson, podcast episode. That's the Academy coming out. But do you actually have any recommendations for like people that just like want to practice in the report builder but might not have time? How to kind of manage like using the tool that might be a little bit more complex than other HubSpot tools? But just getting comfortable in it.

- Yeah, so two suggestions here. So one, do not wait until like you boss asks you for a report. Two, go and practice with the report.

- Until the deadline's in five minutes.

- Yeah, so this is like the don't cram for the test example. But I think that the second thing that I would recommend is going, the hardest thing for people to sort of figure out mental model wise, is like the interplay between like counts, like the numbers are gonna show up on a chart, and so like the dimensions and the columns of the table that sort of define what is actually getting plotted out. And the filters which are going on behind the scene. So, what I would recommend, is starting something that's like, that's like easy to understand and that you feel really comfortable with like, just like doing it at a basic level. So in this, for this pretty boy case, like I think that contact reports often times are like a really, really good place to like, to like, it's a really safe sandbox you can play in because--

- And the report lever.

- Exactly.

- And the report lever.

- But there's some in the builder because it's like contacts who fit these characteristics.

- Exactly 'cause then you can start thinking about like, okay, what kind of contacts do I want to see? You can start doing some filters based on contact properties. And then he's like, Okay, well now how do I want to track these contacts? Do I wanna just sort of compare them by a set of properties or maybe I wanna see how many of these we have over time. And you can start changing up the chart types that would allow you to sort of see those trends.

- But it's getting you to answer that eventual question that maybe you were thinking about.

- Yeah totally. And I think for me, one recommendation I have, is just like looking at contacts via like source can be like a really good place to start. I find that as like even just, yeah like marketer, sales, and services rep sort of all think about it in this kind of way. Where it's like where are these contacts coming from? Like who are these contacts? So I think that that can be a really good place to start in terms of like contacts and source properties and then starting to get more complicated where it's like cool, like, not just like, where these contacts coming from, but like, can you build a chart that like breaks it down even further?

- And if you need, let's say, training wheels for example, the traffic analytics, you can actually structure it with that example. It's like oh great, okay I actually don't have as much time, but I do wanna do something you know, a little bit easier with like a learning element. Great, go to traffic analytics, you can change it to net new contacts, right. Stacked by original source. Right there.

- Or you can, even just starting off with customizing reports that are familiar to you. Because that's awesome because you know what the chart is saying, you know, and so that maybe that's like the next step. Is seeing if you can kind of like complicate that picture a little bit more, but then you can always go back to the chart where you know what it was saying and how it was set up.

- The customer report builder workbook will be really, really useful. I will say Jorie, and I hope you agree, if you've done, you know the previous episodes of hey, you know, episode five was map out your data points that you're gonna be using to address your business goal and metrics, the integrations episode, episode six, was where the data points coming from your areas of integration. Start actually using your visualization. This should then really just be great. It's a plug in chart.

- But like you have your data ideally all in one spot, like how are you visualizing it to drive action.

- Yep.

- Yep.

- Absolutely. So that's going to be the asset. So check it out, start getting in the tool. Again, the more you use it, the easier it will get. Or at least the less difficult it will be. Half full, half empty kind kind of intel. It's up to you. Sorry, but I had interrupted your speal.

- No, no, no, I just loved you doing whatever it was that you just did. Yeah, but if people want to take some practice again, we highly recommend in particular doing the previous assignments before tackling the customer report builder workbook. Just because it'll be a lot more pointed, I would say. To say like, well I already know what my business goal and metrics are--

- That's the thing, the metrics is huge.

- Yeah, and I know what the data points are, when they're coming in via natively and HubSpot versus via my integrations that have connected with HubSpot, hopefully.

- Yeah, and I always find that it's like, it's easier if it's meaningful, right. Like if this like actually matters to you, it's more than just clicking buttons. It's like wait, no that's like something cool and now I can have a conversation with my team about it. Versus just being like, this is unrelated to anything I ever care about before. Of course you're not going to care.

- Well, if you do care and you do want to get some feedback, fill out that custom report builder workbook, send it to us at inboundreporting@hubspot.com.

- And if there is like a particular dashboard or report that you want us to look at, I would totally be happy to.

- Exactly, that too. That way we can kind of like close the loop on this part and make sure that your visualization is actually spurring action and kind of tying along to Remen's earlier point, is kind of following this concept of exception reporting.

- Right.

- Is it actually spurring me to take some kind of action? Is some awry?

- Or is it just I service?

- Is it an I report otherwise?

- An I report.

- But otherwise--

- I was thinking of the lip service.

- Yeah, right, but we'll put this in the show notes along with other links that we talked about today, but Remen, thanks a lot for joining us.

- Thank you for joining us.

- Thank you for having me.

- It was a pleasure. And we look forward from hearing from you soon.

- Thanks.

- See y'all.
Want to connect with others on HubSpot tips, tricks, and updates? Head over to the HubSpot Community to join a conversation or start one of your own.