Welcome back to the Inbound Reporting podcast, HubSpot Academy's miniseries covering the ins and outs of good reporting behaviors.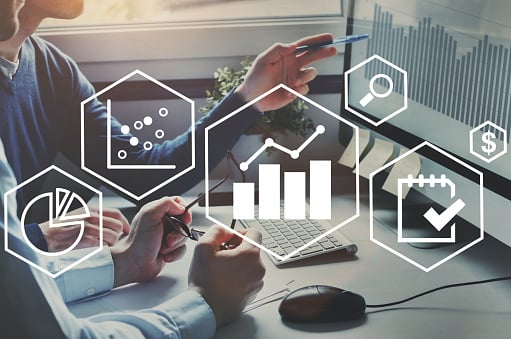 Here, your hosts, Jorie Munroe and Nakul Kadaba, will talk to the experts about how to set yourself up for success when it comes to the flywheel, goals, reporting, and everything in between.
In this episode, join us as we chat with Academy Professor (and HubSpot superstar) Adriti Gulati and discuss the role that customer journey mapping can play when thinking about your company's flywheel.
Worried about the handoffs between your teams? We'll cover that too.
Check out the entire episode below.
Prefer to listen? We've got you covered.
Each episode will be uploaded to this SoundCloud playlist, so make sure to bookmark and like it so you can stay up-to-date:
That was a lot of content to cover! Let's talk next steps:
Check out Adriti's lesson on managing the sales-to-service handoff here.

Want to map your customer's journey? Adriti and Jorie recently ran a webinar covering just that. See more

here

.

Email us at inboundreporting@hubspot.com, and we can send you a copy of the template Adriti and Jorie used in their webinar and provide you feedback to help you map your customer's journey for your business.
What makes customer service inbound? Find out more about the inbound service framework in this lesson.
Let's discuss! Stay up-to-date on all areas of inbound reporting and engage with other listeners of the series in the HubSpot Community.
Prefer to read? No problem! Check out the transcript of the entire episode below:
- I forgot what to look at here.
- A superstar.
- Famous.
- Alright, well.
- So, we good? We win?
- We're only an episode in.
- And we're back.
- Woo-hoo!
- Woo-hoo! This time, we are joined with a very special guest. But before we get to our special guest, just as a recap, I'm Jorie Munroe, and I'm an inbound professor here with HubSpot Academy, and I am joined by my co-host, also co-founder of the Inbound Reporting Framework.
- Hi, guys. My name is Nakul Kadaba.
- We are joined today by a very special guest, and I will let her do all the introductions.
- Oh, well, thank you very much. My name is Adriti Gulati; I am an inbound professor on the Academy with Jorie, and I focus on Service Hub.
- Awesome, so as you may or may not know, this is our second episode of really diving into what makes an inbound reporter successful. What are the behaviors that someone needs to lay down, get in place before the reporting strategy can be effective? Especially when we think about this new business model with the flywheel. How do these pieces move together so that by the time you're looking for that one specific report to answer your question, you are set up for success from the get-go. So just to kind of recap some of what we covered in the last episode. Nakul and I kind of came together this year to start to identify why users of HubSpot reporting tools were really hitting those kind of points of friction and those pain points. And what we discovered is there are four fundamental behaviors that someone needs to kind of lay down and have in place in order to really drive success with their reporting tools.
- Yep, so those four behaviors were there, implemented inbound at every layer of the business, right? They had a shared sense of goals throughout their company. They used HubSpot to store and manage their data, and then they strategically visualized the reports consistently.
- So how that translates into actions is the first one. You need to map your flywheel.
- Yup. Which is the first step of the framework. The other three being defining your goals, managing your data, and visualizing your data.
- That's what this podcast is really all about is really diving into each one, sort of unpacking these big concepts and trying to make them more actionable, consumable, because again, they are kind of all working together and important to the long-term success of your business but also just kind of when you're interacting with your data.
- We also had, you know, so the last episode we really talked about what is that flywheel?
- Yeah, like what is a flywheel?
- What is it? And Kyle really went into the actual physics with us.
- Of course he did.
- Newton came up.
- Yeah, Newton came up.
- We were like, "All right, we're just here to talk about data, but like."
- We heard Newton. Isaac Newton.
- Thanks, Kyle.
- Yeah. Thanks for that.
- So you have that as a tee-up.
- So he really took it apart, but more importantly, I think he also went to identify, great, you have this structure that you say is a flywheel. It's not necessarily set in stone; it can change, right? It can be different than just saying attract, engage, and delight. It doesn't necessarily have to be all three of those. It can be more stages of those. The key things are that you have to identify what's pushing your flywheel forward...
- Your force.
- Your force. What is restricting the movement of your flywheel?
- Which is your friction.
- Which is your friction, right. We talked about a couple of examples. We talked about a couple of conceptual analogies to think about how to relate the flywheel to, eventually, your reporting strategy and, hence, the framework.
- Definitely. If you haven't given it a listen, definitely check it out. I think what's important here is we're going to start building on some of those concepts. Especially as we get into what Adriti's really the thought leader of our team on, on HubSpot Academy. It kind of builds off those key concepts of what is a flywheel? What's working, what's not for your business? How are you starting to think about who you're interacting with? That kind of came up in terms of an example we were using. So if you haven't checked that out, totally go do it. But without further ado, we are on to mapping your flywheel, Chapter 2.
- Woohoo!
- Awesome, so let's start by introducing Adriti. So you are working, as we kind of had mentioned in the last episode, HubSpot Academy's working on this course, and it's really to start to unpack how you can start to implement an action, different areas of the flywheel. Adriti, can you talk to us about some of the learning content, lessons, that are already live in the Learning Center and how this has kind of led you to be an expert on this one specific thing. That thing being customer journey mapping. Where does this kind of fall into your area?
- So working on Service Hub, my main persona is service agents, right? And everything that I've researched talks about the customer experience and how it's really the service agents who are talking to the customers most often. So it's their job to influence the customer experience.
- Totally.
- But as we're talking more about a flywheel, we're putting the customer at the center of everything we do. That concept of just having service agents as the customer's main point of contact is not always true anymore. Instead, it's everyone's job to create a great customer experience, especially everyone who's touching those customers.
- Definitely. And how does this really start to factor into this idea of customer journey mapping? Can you walk me through what customer journey mapping is and how people should start thinking about it?
- Yeah, so just a definition, a customer journey map is a visual representation of the end-to-end experience a customer goes through. I think when a lot of people think about how they interact with customers, it's in touchpoints. So sales will be like, "Oh, yep, I had three calls with them; that was my customer experience." But that's not true. When you go to talk to someone or talk to a company, you're not thinking about it in like, OK, I talked to the salespeople, I talked to the customer service people, it's all one, right?
- It's almost like one big conversation you're having.
- It's a series of touchpoints, right? And you can have a great few touchpoints but an awful customer journey, or customer experience, and vice versa, too. So I think one, it's really important to know that the customer journey is your end-to-end experience. It's not just your marketing sales and service.
- So it's really a good way to start to break out of this silent thinking, if you will. That is kind of the dinosaur fossil of the funnel business model, right?
- A lot of paleontology. Geez, yeah.
- The tyrannosaurus of ... but, yeah, fossil fuel. Anyway, OK, I'll stop. So it's this way to start to see how that, to really step into your customer's shoes and see how that experience can reflect...
- Yeah. Figure out what the points of force and friction are in the actual experience.
- I think it's also important to think about, like, there might be holes that you don't know.
- Mmhmm.
- For sure.
- You don't know how the customer experience is going.
- I'm going to do a shameless plug for both of you guys because I know that a couple of weeks ago, you both were on a really nice webinar talking about customer journey mapping. You went through this really great exercise actually going through an example and actually showing what do our customers think, feel, and do? With regards to the buyer's journey, is that customer journey mapping, is it an extension of what you would to do figure out your buyer's persona? How is it different? How would you distinguish it and apply it to the flywheel? You know, in mapping your flywheel.
- Sure, so I think, to answer the first part of the question, how it relates to buyer persona: Customer journey mapping comes after the buyer's persona. So the first step in creating a customer journey map is to set the stage, and by setting the stage, you want me to get people from all different departments in a room, you need to make sure that everyone's aligned with the goals of the customer. What is your company's mission? What are you helping people do? And third, you need to make sure that you are all working off of the same buyer persona. So if I have to say it, I would say one buyer persona per map. So people can go through different experiences, and that's important to map out. But having said that, the map is going to tell you more and more about your buyer persona, especially as you dig into the research, talk to more folks, and map out the thinking, feeling, and doing.
- Yeah, I mean, that's the sense I got when you two were on the webinar and doing it, right? And we'll link to it on the blog post, summarizing this episode just so people can get an idea because it became a lot more clear for me of just saying: "What is customer journey mapping? How is it different from this?" Clearly, we already know because she just said it, but more so, you can actually see it visualized as saying, "Oh, great, I'm going to think, feel, do." You know, for awareness stage, consideration stage, decision stage, customer, right? For buyer persona A, buyer persona B, buyer persona C, as you're saying, one part. And talk about it, how it fits into that flywheel, because last time, we were talking about just mapping the flywheel, just identifying it.
- What the flywheel is.
- Recognizing what it is overall. We've got some familiarity now. We're trying to figure out and connect it with our reporting strategy. How does customer journey mapping help with that?
- Yeah, so I think it probably helps in two big ways. One is those handoffs or the intersections between...
- Those pointy bits.
- The chevrons that — are we using chevrons or no?
- We have not.
- We have not, but we were gonna bring it up, so it's fine.
- OK good.
- It's totally fine.
- I'll do it. So much like a flywheel is, like, an actual physics term, chevron's the technical term for those pointy handoff bits. So vocab lesson of the day, brought to you by Jorie.
- Thank you.
- But oftentimes, what we're really talking about is those handoffs between the different teams, but they're kind of visualized as triangles on the actual flywheel.
- Right, right.
- So I think the customer, like, the, I mean, the essence of the flywheel are those intersections. It's a circle, right? And I think the customer journey map is going to show you in real life how those intersections happen. So how does someone go from having a marketing point of contact to a sales point of contact?
- Yep.
- Right.
- And I think so many folks, especially on services team, will tell you these intersections are the hardest part. Like sales and service. What did sales promise that I need to deliver on? What are these things? And I think by mapping that out and showing you this is a point of friction. No one is talking. No one is telling me what I need to do as a service agent to make sure that these folks are seeing success.
- Yeah, right.
- One, it's really homing in on those handoffs, which are anyway just naturally going to be a little point of friction, since points of contacts are moving from one hand to the other, and also just your force, right? What's working really well? What's not? If you don't know something that's going on, as you mentioned earlier, is that a point for feedback? How can we even extend on that?
- I think she talked to Kyle right before walking in here because...
- That was like what he said?
- That's literally what he said. The exact same thing. That's great because we talked a lot about the handoffs as points of, maybe that's a particular metric, to think about when you're thinking about a business goal. Maybe that's the whole point of the business. Maybe that's the business goal, period. If it's the end of that, that last handoff of how many customers do you close, or how much revenue do you generate?
- It is interesting to think about how your tools then factor in. Because something that you mentioned is surveys. When thinking about the different handoffs and certain tools, what are some examples of, if you're noticing an issue between sales and service or service to marketing, some tools that can kind of help them fill those gaps. Because it's good to identify the gaps, but then what do you do once you know where the gaps are?
- Yeah, so I think there are a few things that you can do. One, going back to your point about goals, is to align your marketing and sales or sales and service teams around common goals. I think that at HubSpot, sales and service folks are both measured on revenue retention. When you have the same goals, there's gonna be alignment. It's not like an us versus them mentality; it's like we're all here for the customer. And...
- Is a good one, I think. Something that kind of goes back to the way that, we sort of touched on this in the last episode, but we'll definitely tough on this in a future episode, where it's like, there has to be that shared sense of goals. There has to be that alignment because much like, so you can experiment in your marketing team, your sales team, your services team, on how to make your processes more effective, but if they're not talking to each other, those experiments, those efficiencies, then they are going to continue to be silent. So you could have the best well-oiled marketing or service, or even sales machine, but if they're not also working in conjunction with each other, then you're not going to be as effective as you can. So, I think...
- Yeah, it adds more evidence to the flywheel model.
- Definitely.
- Of just saying, and something that Kyle had mentioned last episode was that you could have all these made in funnels, but you cannot necessarily just say, "Well, great, I've just handed off some qualified leads to Jorie who's in sales, so thanks a lot." That was me, wiping my hands clean, you know?
- Sound effect.
- Yeah, sound effect. But, you know, Kyle had mentioned that, right? Like, where you can't just necessarily think like that anymore because you will have a common set of goals, whatever it is. You will have a particular metric that maybe your team is held to. As you were saying, the customer journey mapping kind of identify, help you identify, those forces and friction to say, "Oh, it looks like they're having trouble in this part of the process." Or whether it's marketing, sales, service, or any other teams that we can't think of.
- So you recently, sorry, didn't mean to interrupt.
- No, I was just going to say, not a shameless plug, but a CRM — something that everyone is connected to.
- Everybody can see.
- And all on one platform. In a big company, how... In a small company, you could maybe go up and talk to someone if you know them, but in a bigger company, how are you expected to do that, having just one source of truth and that's where is...
- Yeah, like one centralized place where you're putting your data. You can understand how that...
- Coming soon on Inbound Reporting. Yeah, definitely.
- No, but it's true. I mean, it varies between the customers; you can see that. At least the ones I talk to, for sure.
- Yeah, definitely. So I know that you just released a lesson on this.
- I've just released so many.
- Let's talk about it.
- I'm just kidding.
- Yeah, right.
- Adriti's out here just popping out lessons. So can you tell us a little bit about the lesson that you just released about specifically, I believe it was about the sales-to-service handoff and, kind of, any insight that you saw and particularly doubt. Because I think that one's important, especially as we think about how the funnel model is transitioning into this more flywheel model. Because at the end of the day, the funnel stopped at the deal being closed. Right. Then, it was just kind of this murky water of, I don't know, the output. So I think that's a handoff that is so important to pay attention to now, especially considering the cyclical growth of relationships. So could you help us unpack what you've discovered in that particular handoff and any kind of insight you have there?
- So just a bit of background. The reason that these handoffs need to go smoothly is because of a concept called time to value, which is the first time that someone sees success with your product. So if I just bought this product, and I talked to sales, and now I have to talk to a service agent to get onboarded, and I have to repeat everything that I just told the sales rep, I'm gonna be frustrated — I'm gonna lose time. Like, one, the time to value has gone down. My happiness has gone down as well. So, one, having a CRM where I can just transfer notes from the sales agents straight to me, perfect. And I know salespeople are so busy and probably don't want to sit and write down the notes, and that's where snippets come in, right? Just these reusable text boxes that you can use to make everything as easy as possible. I think on the other end of that, sales reps, some of their best customers are retainers, right? So they need to have a great relationship to know of their upsell opportunities or what's next. So I think it goes both ways. Both folks need to be in communication.
- There's an overlap there.
- I mean, I see that in my role, being in HubSpot Services all the time. Having a good relationship with a HubSpot sales member is really the difference between just that time to value. You know, how much is like, "Oh, great, I already know this guy because the customer's really happy, customer's really happy with the salesperson, it's great, I may not even need to make an intro." It's just like, great, just talk to him. Excellent, great. And about any questions product-related, you know?
- So to kind of flip it a little bit, another big handoff that there's sort of been question marks about, I think, is getting a lot of attention now is, kind of, this service-to-marketing handoff. So can you talk a little bit about what that looks like? We definitely chatted about this in some of our past conversations, but why is it so important to be paying attention to your service-to-marketing handoff, especially in this flywheel model world?
- Definitely. So if you're not doing anything or even knowing who your delighted customers are, you are missing out on a huge opportunity, right? What's the last thing you bought on Amazon?
- Oh, God. This is embarrassing. No, no, no, it's just really weird. So I have a betta fish. Well, I did. He died last night.
- Oh, gosh.
- True story.
- You know how many positive? Like, geez.
- Anyway, I bought filters, and I think they killed my betta fish.
- Oh, my...
- Oh that's, OK.
- But, OK, so fish filters.
- Fish filters.
- And, before you bought them...
- That's why I paused. There was a hesitation. OK, sorry.
- Before you bought them, what did you look at? What was the most indicative thing for you to buy them?
- The price.
- The price, OK. What else?
- So the reviews.
- Yes. The reviews, right?
- Ta-da.
- I'm sorry.
- Took a while, but we got there.
- Yeah, we got there.
- Word-of-mouth referrals — they're the lead generation tool that people can use. I think it's just in everything we do. We look at the price, and we look at the reviews. What are other people saying about this? If you are taking advantage of those delighted customers and using an advocacy program or something of the sort, you are, this is my tag phrase, you're turning your customers into your best marketers.
- Right.
- I like that tag phrase.
- Right? The trust in marketers and sales folks has dramatically declined.
- It's 3%.
- Yeah, OK, I didn't have the exact, but...
- Like, 3% of people. It's from the "State of Inbound" report.
- Right.
- But when you think about that, what other... Who else can you tap into to make sure that your brand and your product is top-notch and is on everyone's mind?
- Definitely, and especially women, it's like anyone can, I see this all the time, but become the loudest voice in the room. It's so easy for that to go really well or that to go not really well.
- Right.
- And how your services team is reacting to those types of reviews is going to impact your business.
- For sure. So it's also really important not just to look at the good reviews, but look at the bad reviews, too, because those are still public. And so if someone's looking at that and there's no response to a bad review, that's a pretty bad sign rather than if someone higher up is like, "Oh, let's fix this; let's get on a call." That's a good sign. That's telling you that this company cares about their customers.
- So I'm gonna double down on that a little bit. So could you kind of walk me through the role that surveys that you're sending your customer plays in this kind of new flywheel world and how this could affect your marketing and sales team and their actions?
- Yeah, so when looking at the broader picture of the flywheel, I would focus on NPS. So NPS is your overall big survey that you're sending, maybe once in six months, once a quarter.
- And what does NPS stand for?
- Net Promoter Score.
- OK.
- Ta-da.
- And the question that is asked is one question. It's how likely are you to recommend our product or service to your friend or colleague? It's a zero- to 10-point scale. So the first thing that I would do is one, make sure you're sending those out at least once every six months. When they start to trickle back in, make a list in your CRM, or whatever you're using to highlight the folks who are in those, that 9 to 10 range. So the folks who give you a 9 to 10, those are the folks who are going to bang the table and scream your name. Those are the happy folks.
- Right, right, right.
- And, first, thank them. Say, like, "Hey, thanks for giving us such a good review." Maybe send them some free swag. Just, like, butter them up because what you're asking for them is maybe some tweets about your company or how they helped you. Maybe a blog post. You can write a case study about them. This is gonna be good for their brand, as well, since they're getting more recognition.
- Adriti, I did want to ask. You were saying that it's necessary to send an NPS every six months to your customers. What if, I mean, I'm just thinking, a lot of customers that I talk to don't necessarily sell a recurring service. You know, they're selling a widget. It may be just a one-time purchase. Does it really make sense to send something like that six months after they purchased, and why? If so or if not?
- Yeah, I think it is. One, again, for that intersection between service and marketing, right? You can still use those reviews to get other people in the door. Two, it depends on the product. If this is something that they would need in the future, it's good to kind of keep in contact with them.
- What I've seen a lot, too, is that's where the timeliness of the NPS. To kind of build off your point Adriti, it's, like, at least once every six months. But you could do it much sooner than six months. I think it, what I've seen a lot is usually around... This is just, like, my anecdotal data, but, around, like, a week or two after I've bought something from a company, I've usually seen one come in, where it's like, tell us about your experience, rate the product, in those kind of emails. I think some of them might be marketing emails. But always making sure that you're capturing kind of those experiences, especially after the user has had enough time to potentially find value. So recently I had bought a sports jacket off an unnamed sports jacket site. They did, they waited about a week and a half. So, realistically, I could have used this product by then to give an honest, fair review about not only just my e-commerce experience with them, but also just the project itself. So I think it's, while there is that, once every six months, also think about when your user or your customer is most likely to have derived value from your product. I think that that can sort of differ product to product.
- There are also other surveys, too. You don't have to just NPS, if you want...
- That's a big one.
- Yeah, NPS is a predominant one I've seen.
- Right. But I guess if someone calls into your support team, sending us over right after that, "How was the sales process?" Something like that to test on different things if it's not, like, a subscription or anything. I think the biggest thing also is so, of course, to build an advocacy program, you want to see who your happy folks are, but you also want to talk to the folks who are giving you, like, 2s or 3s. Figuring out how you can maybe get them not to be your promoters but just get them in a place where they're happy with you.
- Then, they're not, like, shouting that your project is awful. Because people are...
- Yeah, and at least...
- Likely to do that, too.
- And, in that case, maybe it's even better to part if the expectations weren't right. Sometimes it doesn't work out, and that tells you...
- Or at least find out why, or at least find out why, and see if you can alleviate it. I mean, that's from our perspective, I feel. Like, what we do look at, when we do get something that's a detractor, to use the NPS methodology or terminology. Yeah, OK, hey, what don't you like? What's going on? Can we do anything to help you out at least?
- It's gonna drill down into also just another handoff. As we're talking about, kind of, detractors... That's where a lot of your social listening and social mentions come in. Especially as a marketer, thinking about the marketing-to-sales handoff, but also, kind of, the full lifecycle. Because you might find that some of your customers might not be answering these surveys or there is some drop-off in that action. But if people are turning to social media, using that as kind of the channel to have that word of mouth, influence, that's also a good, kind of, counterpoint. Having those internal surveys, but then using, kind of, social media listening, to be that kind of external, more organic listening to make sure that you're always hearing the voice of the customer.
- I think that also was in that "State of Inbound" report, where they were talking about people are more willing to share their opinions on social media. Great, I'm just gonna go on Twitter and say how great this or, or how awful this is, experience. I'll go on LinkedIn. I'll go on Facebook. I'll go to Instagram, whatever other channels or mediums you can think of, right? People are more willing to do that now.
- The social space is actually an interesting one in terms of a service these days, too. Because I know HubSpot, for example, has the HubSpot support. It's, like, its own account, separate from the HubSpot marketing, like, Twitters, Instagrams, and I do social media. But that's so interesting, too, because it's a direct lifeline to the voice of the customer and how well you're meeting the expectation. Not just in your marketing content, but with your sales experience, with your customer support, and I know that, or, services, with your services agents. I know that that is an active Twitter, where people are just tweeting, tweeting, tweeting at HubSpot Support. So I think it's another interesting way that, not just, like, as a channel, but to really keep your ear to the ground, is that a phrase? And really listen to your customer.
- Yeah, and it's also, I mean, that just goes to show that customers want to reach out wherever, whenever. They're not gonna always pick up the phone and call someone. Right? It's whatever's closest to them, and you as a company better be monitoring that space.
- Can we come back to the customer journey mapping again?
- Yeah.
- Because we talked about it. I want to just kinda give people an audio representation of just what it is. Like I said, and I keep on referencing this webinar, but it was great because you guys actually really mapped it out. So, Adriti, it would be great if you could just talk through it. If I'm trying to map out my customers in the context of my flywheel, what do I need to write out? What do I need to know?
- Yeah. So I think I mentioned this before. The first is, one, getting all the appropriate people in a room. Service, marketing, sales. You need to make sure that your buyer persona, everyone's on the same page with who your buyer persona is. So who is that person you're mapping out and the goal of the business. What are you trying to get this customer to do? Next, this is, like, the bulk of it is mapping out what someone thinks, feels, and does. This is really to build empathy. This also comes, especially if you have so many different folks in the room, it's gonna lead to great discussions because there's bound to be some, either, like, oh, what, I didn't know that at all, or, like, no, that's not what I think. Because if you're looking at it through touchpoints, you're not looking at it through the journey. So getting everyone together, I think, will lead to good discussion. The actual thinking, feeling, and doing is something that I hadn't thought about before the webinar actually. I always thought it's like, OK, they do this, this, and this. But when you really...
- It's easy to think about it in terms of actions. What are they doing...
- Yeah, exactly.
- Because that's we're sort of conditioned to think about it because we think about our part in that. So the marketer thinks about the blog post. Oh, they're clicking this CTA at the bottom of the blog post. The sales rep thinks about the phone call, oh, they're calling in, they're calling in. Maybe the services team thinks about, oh, I do the web tickets. So they're emailing. It's easy, I feel like, for us to put ourselves in our customers' shoes because we're inherently trying to influence their actions. But it's that thinking and feeling that I feel like that insight is helpful.
- It also prevents us from thinking in cycles, the thinking and feeling, of just saying, "Well, I can't just think of..." To use your examples, "I can't just think of when they're gonna pick up the phone. Or at least from the services perspective, when they're gonna book a meeting with me. Or when they're going to click on the CTA. Right, I need to think about, great, what do they do before and after and beyond that? Right, not just those two.
- What I think is really interesting about the customer journey map is it's essentially a matrix, and I love that it's kind of so flexible to whatever type of exercise you want to do. So you have on your rows, if you will, of your matrix, you have that thinking, feeling, doing. I know, I have it in front of me.
- Oh, OK, want to make sure.
- In your columns, you can do it. Adriti did it in terms of the buyer's journey. You can have your columns be, like, the awareness, consideration, and decision stage. But you can also do it in terms of the attract, engage, and delight. It's kind of whatever exercise you find the most impactful at the time. Again, you do just want to keep it to one buyer persona because then, even if you're doing sticky notes, even if you're using colored coding, it can get...
- A mess.
- It's a mess. It might be something that you want to keep in the future, just like, on the wall, depending on your office space, or maybe have a more virtual setting where you have this kind of saved. But the flexibility of it is — it really just puts you in that person's shoes.
- You can visually see what's the pain point. Where is there a dip in this? Or, like, we, everyone's really happy. It's just, everyone's in charge of the customer experience, or having everyone on that same page is really helpful.
- An important point here, too, is that much like your buyer, so you start with your buyer persona, right? If you're just new, starting out, this might be based on educated guesses, right? You might just be like, ideally who is your buyer persona? But over time, you're gonna start collecting more data on who these people are, what actions they're taking, what's actually driving them, what type of content is interesting to them. The customer journey map is much of the same way. This might start feeling like a lot of guesswork, especially if you're starting out, especially if you're not collecting the right data to identify what the pain points are. But over time, so, at first, it might just be like, I don't know, this is highly theoretical, this is what we think these pain points are. But over time, as you start, again, collecting data on those touchpoints, on those kind of leaky chevrons, the handoffs, I don't know, I don't know. But, yeah, as you start to gather data on, like, how well are these handoffs going? You have surveys in there. How well is this experience going? That's when you can start to be very, very specific with the types of efficiencies and the types of updates to your process. At first, I think it's important to remember that the first iteration of this exercise, it might feel like a lot of guesswork. But over time, once you start to see what gaps, if there is anything that you don't know, in the course of their journey, whether it's the buyer's journey or throughout the inbound methodology, write it down, find that data. If you aren't tracking that data, put the systems in place so that you're tracking the data. Because over time, this is an exercise that should inherently become more data-driven. So by the time you have the people in the room, your marketing, your sales, your services team, they're bringing data to the table, and they're saying: "Hey, this is what we've noticed. These are our health checks. This is what we're noticing in our traffic. To the conversion to the leads. To the conversion to the sales-qualified leads." Et cetera, et cetera. So that it starts to be more concrete, more data-driven...
- Again, it's...
- More specific.
- And, again, it's identifying... This is where we're getting it right in our business model, this is where we're getting it wrong. Coming back to that map in your flywheel.
- It's also what's the impact of us getting it wrong? What is this causing in the long...
- Or, right.
- Or, right, yeah.
- Or, right, yeah, if you wanted to look at it a positive way.
- Yeah, thanks for that.
- Glass half full, I'm a glass half full kinda guy.
- So...
- Glass empty.
- But, no, no... But that's absolutely right. What is that impact, and I guess that's an easy way to really emphasize of getting the appropriate people in a room, which I really liked of that first part of the process. Because so many times, at least, I've heard customers say, when talking about, let's say, sales marketing alignment, or we're talking about sales marketing service alignment...
- Is that, like, a fancy term for it?
- There isn't. I'll just say alignment, overall...
- I love it.
- Everywhere.
- Just this alignment.
- Yeah, just everywhere, alignment. Oh, did everybody come into the room? Oh, no, this person was missing, this person was missing. Said, "Well, we need to get them in the room." Because otherwise...
- We're missing a perspective.
- You're missing a perspective, yeah.
- That's the first step.
- Awesome. So to go back to, kind of, the flywheel, and, kind of, using this... What's some... So do you have any examples of issues that you've seen between teams in your research or based on some of the content that you've produced, specifically?
- So the biggest thing, and I think you can attest to this, is sales not talking to services.
- Interesting, OK.
- It's just people are...
- It's habit.
- Yeah, it's habit. It's also, I think the mentality is like, OK, close the deal. It's the funnel mentality. Close the deal, on to the next folks. Like, who's marketing bringing to me? So I think if it could align those folks more.
- OK, so to help bridge that gap, so I know that there's this thing called the Inbound Service Framework. Help us step into the shoes of... Because, I really do feel like services is this missing puzzle piece that we're trying to bring into the fold. It's so nebulous right now. Because I truly feel that marketing and sales teams just have been disconnected from their, just based on, kind of, how I've interacted with customers, also having been a former support rep. There is this disconnect. So can you walk us through, in this modern world, where there is this marketing, sales, and service team, what inbound service really looks like, and how those two teams, marketing and sales, can better align with that kind of mentality? Because being an inbound service rep is more than just being available. Right, so, what does it mean to be an inbound service agent?
- Yeah, so the framework or EGG, if you will.
- EGG.
- EGG.
- Engage, guide, grow. So engage, this is the wherever, whenever. As you mentioned, people are tweeting in their questions. People want to chat in. It's not just a phone call. It's not just an email anymore. So the first step is engaging wherever, whenever. Then, guide. So a lot of folks, again, they want to be proactive, and they want to be in charge of their own solutions. So, when I guide...
- These are empowered buyers.
- Right, yeah. Also, no one wants to talk on the phone.
- Nope, no one's gonna wait around. That's just retarded.
- So guiding is guiding to proactive solutions to make sure that your customers are finding success on their own; they're not relying on anyone. Then, the last is growing. So you want to know when, if your customers growing. This is through those feedback surveys. And if they are, how can our company grow with our customers and make sure that we are aligning with them and giving them what they need at every stage.
- Or growing better.
- See what I did there.
- I like that.
- See what I did there.
- I think that's so important, too, because one of the things that you'll see, kind of, sprinkled throughout flywheel content is this idea that force is very much like an investment in your business. But, in essence, it's actually more of an investment in your customer and the success of your customer over time. Which is why the Inbound Service Framework kind of ends in that grow phase. Because, ultimately, that's what's gonna power a significant portion of people's flywheels, right? It's not just that you're doing things right and that you're building a relationship. In order to get the people to slam the table and say, "This product was amazing; this company is someone I stand behind," you have to be helping them be successful in whatever, kind of, roadblock or goal that they're fixing. So even if it's something as simple as a sports jacket, how is that company empowering me to have a great experience, but also provide a product that is helping me accomplish whatever I'm setting out to do.
- And all of a sudden, you've got data points, show it, and say, "Hey, we got X number of good reviews and Y number of bad reviews — this is how it quantifies." Adriti just kinda stated again what you said — this is the impact, if we can improve it, that ratio.
- That's so important for marketers. I think it's easy to see in terms of reviews because then you can build that advocacy program. But even for sales reps, you know, we talked about in the last episode this kinda concept of clawbacks, where your condition could be taken away. But also just this idea of overall revenue-driven. How much are you succeeding in reoccurring revenue or kind of continuing to bring in those leads for the cross-sell opportunities. Building that relationship so it's that much easier to talk to those customers in the future. So it's not just data that's important for the service rep because they're measured on it because that happens to be their metric. But also think about how your other teams can use that to then inform and be data-driven about their own initiatives. In the case of marketing, it might be customer marketing. But in the case of sales, it might be reflective on how successful certain techniques were in the long run. So it might be the same data point unlocking different areas of insight. But it's important for everyone to kind of consider how this data affects their own processes.
- Definitely.
- Awesome.
- So in terms of goals. Let's talk about goals for a second. So I know that sometimes it feels like because technically service comes at the end of a relationship with a customer, it can kind of feel like sometimes their goals are highly dependent on that set by sales and service. But do you have any recommendations in terms of how services can start to enter in those conversations earlier before marketing is setting their goals, before sales is setting their goals? Because, again, customer service should be proactive, in some ways, not just reactive.
- Right. So any ideas about the metrics that service...
- Yeah, it should be talking to marketing about, from the get-go, metrics that they should be talking to sales from the get-go.
- Yeah. Let me think about that one.
- No problem. I think NPS is a big one, right? Because, I think NPS...
- It's a key metric.
- It's a key metric.
- At least from...
- It's a metric.
- It's how happy your customers are.
- I think, also, if you are in a business that has upsell or cross-sell, like, making sure that sales is talking to services upfront, in saying, "Hey, there is opportunity here; just keep an eye out." Because I know that we were measured on cross-sell or upsell opportunities as well.
- I think it's interesting to consider one thing that we really haven't talked about as much is knowledge base, this concept of having a knowledge base. I think that's an interesting intersection between your services content and how it directly impacts marketing. So how many pages are your certain frequently asked questions? How marketing can be proactive in starting to surface some of that content early on?
- This is where we can use bots, right?
- Yes.
- How many conversations are these bots having? And how does that deflect ticket deflection? So your customer support reps don't have to answer...
- Address it.
- Exactly.
- Because it's simply enough for a bot, or at least it's straightforward enough for a bot to answer it or address it.
- And, I mean, this is where your marketing team comes in, too, right? If everyone's tweeting your questions, maybe your marketing goes to support and say, "Hey, maybe we knowledge base about this at home or at this problem."
- Bots. Oh, bots. Let's talk about bots.
- Oh, boy.
- So tell me about bots and inbound service.
- All of them?
- Just everything.
- So what have you seen in terms of how effective bots can be? Because I know that there's this empowered buyer — they're looking for questions. But where do you see bots fitting into this, kind of, new idea of inbound?
- I think, I mean, as I've mentioned so many times, people want answers quickly. They don't care how they get the answers. If a bot can service up knowledge base articles probably quicker than a human can, heck yeah we need to use those. I also, I think bots, I'm not sure if this is quite in the service realm, but there's an interesting relationship between bots and forms.
- And, like...
- Yes, I love that idea.
- Thank you.
- Because, you know, OK... So I am dealing with some of the conversion tools, right?
- Oh, there you go.
- You know, forms are in my wheelhouse, if you will. And something that I've been told since the day I joined the Academy is forms are dead, forms are dead, and bots are alive. However, I think there's an interesting case to be made about time and place, right? When is it more helpful to have a form, and when is it more helpful in the buyer's journey, throughout the attracting, engaging, delighting, throughout the inbound and methodology, or your own customized flywheel, to have, kind of, proactive answers verus, kind of, reactive service? And I think that's such an interesting one.
- Yeah, I mean, I... I don't know. I don't know if forms are dead. I think it probably depends on your personas and that sort of thing. But I think it's worth A/B testing.
- You know, there are, like, there's chat flows sort of, right? So can you walk us through what the chat flow is?
- Yeah, so this is a lot with either marketing or sales, but it's basically figuring out if you're a good fit by saying: "OK, what's your name? How many people are in your business? What's your major concern?" And through that, you'll be like, OK, well, here's some articles. Here are, you know, a meetings link, if you want to talk to someone more. But just giving your sales reps or your marketing reps a little more information so you're not going into these meeting blind.
- So it's interesting because it qualifies like a form, but it feels a conversation.
- It does.
- You're still collecting.
- So there's this hybrid experience.
- Yeah, and you're still collecting. I just heard there, in that example, three data points, right? Name, company size, pain point.
- Which is so common when you see them. Totally.
- Almost accelerating the, kind of, the flywheel. And again, this is assuming... I think this is the problem here, and that question between forms versus bots, of understanding your buyer persona, as you were saying. Maybe a buyer persona wouldn't want a bot depending on what they're buying, what their company is.
- Also, where they are — that's where customer journey mapping is important, right? Because it's also gonna be dependent on the type of expectations you set, where in their experience they are, and what's better suited to align with their needs. Because if they're just trying to subscribe to your blog, chances are they don't want to have a long conversation about it. They just want to subscribe to your blog. They know that awesome content is headed their way. But if they do, they need that question quickly — they don't have to go and fill out a form and wait 24 hours and whoever knows how long for a service rep to be like, hey, this article solves your needs. That's a bad experience. That's a bad experience.
- It's very convoluted, too.
- Exactly, because it's just like, I don't know, I just have this question. So being very critical about what experience you're trying to provide, what expectation your buyer persona probably has at that stage, and what they're trying to accomplish, what they're trying to do, is also really important there. I get that all the time. Forms are always a beast in terms of just, like, bots. But they are also at war with this new topic cluster methodology. More content coming soon.
- But also that's where thinking and feeling come in. Yeah.
- And, kind of, the trust that you're inspiring at every stage, whether that's attracting and delighting or, as a marketer, like, awareness and consideration and decision. Because, you know, sometimes a form is going to be abrasive. Sometimes it is going to be exactly what you need.
- This is great. I mean, I'm kinda sitting here taking notes; that's what that mic can hear, at least on this episode.
- Tap, tap, tap.
- Me just typing on and typing more notes in. As we're kind of coming to the conclusion a little bit, we're just thinking of takeaways for our viewers — our listeners, sorry.
- Both.
- Both.
- We will have an asset in the blog post, kind of, mapping out, for you to map your customer journey, and that is something that Jorie and I can also provide feedback on if you want to email at our alias, inboundreporting@hubspot.com.
- Today.
- She said she made it, yeah, she did make it.
- I went right to IT.
- Just, like, you know, the last episode where we wanted our viewers or listeners to also map out that flywheel. We would love people to also start thinking about mapping their customer's journey. Because this, I think the big takeaways that I got from this is that both parts of mapping your flywheel, if we're splitting it into different episodes, really give you a sense of, yup, understanding your business model, this is how we actually act, here's the forces in friction, here's what's working, here's what's not. Then, also, what that appoints to, we already know and what do we need to collect, that's related to, eventually, that next stage, which is defining your goals.
- I think the way that we split it up, too, is also indicative of... There's the flywheel, which is very much like your internal focus, right? This is what your business is doing to support your customer. Your customer journey map is what they're experiencing. That's that external focus. How does what you're doing with your flywheel translate into the customer experience? And is that effective? If not, what can you do, identifying that force and friction, to then kind of flex with your customer and improve it. If there are these gaps in what you know or don't know, how are you then leveraging the tools at your disposal? Whether that's surveys, whether that's social listening, to really get into the mindset. If we're struggling to get into the minds of your customers, then you can map your flywheel, but you're gonna miss a critical perspective and data point in and of itself, which is why these exercises are so important to...
- So do you folks suggest mapping your flywheel first or your customer journey first?
- So I think it's important to do them sort of in tandem. I would start with a flywheel because I think these focuses on those handoffs and understanding the key concepts of force and friction is helpful to do. So I would recommend flywheel first, understanding what's happening with your business. This has as a follow-up exercise, understanding what's happening with your customer and seeing how they, kind of, relate to each other...
- And how they can change.
- And how they can change, exactly. Again, it's not something that's carved into stone. It is something that, as you get more data, as your business kind of flexes and grows and scales and becomes more effective, it is going to evolve over time. Which is why I think customer journey mapping is so important to do over and over again. You know, it's not, kind of, one and done. I think that that's been a myth about buyer personas that has persisted, where it's just like, nope, that's my buyer persona, I did it for the marketing software. It's like no, no, no, like, this...
- Keep going.
- This needs to... because it's like, you're going to gather more data about who these people are. If you're not updating how you're approaching creating content, creating experiences for these people, then that's only as useful as those initial words.
- Right, and it's not static.
- No, exactly.
- As you were saying, I do need to emphasize that again. It is an evolving document exercise.
- Based on your experience, Nakul, how often do you recommend people go back to their buyer personas? Does it depend on industry to industry? Does it depend on how big they are?
- I would say it depends on the industry to industry. I do typically like to see at least something like once or twice a year for them to rotate.
- That's fair.
- Because it could be the case of, your first... Maybe you have, for example, two buyer personas. Maybe you need to add another one. It may not be the case of changing one; it may be the case of going back and changing one. But at least, I would say my limited experience, at least from a HubSpot vantage point, it is the case of... If you're trying to collect data points, and you're not really making progress on your goals, which again, we're gonna talk about, next episodes. There is, then, a lack of data that you're not collecting. Is it something that, as a result, you don't understand your customers? Looks like it's customer journey mapping exercise. Is it something of the case that you also don't understand your flywheel? Maybe it's the case of customer journey mapping and your flywheel mapping and not getting it done.
- Yeah, everything's connected.
- It reminds me of, sort of like... So when I was in support, I joined HubSpot about three years ago. And I remember there being this kind of great upheaval because we were working with more customers, sending out more surveys, getting more data, and we actually had, after analyzing, I say, "we," HubSpot, higher-ups than me, as a support rep, had identified that actually a cohort of people, that they had been considering the same persona, was actually split, and it was our designer and, kind of, developer personas at that point, kind of, calling into support. But up until that point, they didn't have the data to differentiate them. They weren't collecting the right types of feedback to see them as anything other than one single persona. So it caused this kind of massive upheaval. People were sort of scrambling because we always assumed, oh, no, that's just one persona, until we started to dig into the data, gather more data.
- It's another guide. There's another guide, there's another guide, yup.
- It's interesting because you want to make sure that you're also catering experiences to each of your personas, and you don't want, kind of, these silent personas that have very different goals, wants, thinking, feeling, doing, different things, to kind of slip to the wayside because those are your customers, right? Those are potential buyers that you could be missing out. Or just not providing the greatest experience for it because of the assumptions you're making that, no, no, no, we got it the first time. Chances are, if you did great, great, that's awesome. But how much of the true story did you get the first time by guesswork?
- Yeah, and again, to relay back to your initial question. It's not the case of, like, you don't necessarily have to make a change every single time. Maybe the case where you actually have done it right...
- Yeah, it's like, great this is still working.
- That's the case, it was great. There is a need, though, as you asked in your question, there is a need to review it, you know, just like you would review, you know, how are things going in your flywheel? How are things going in your customer journey mapping? There is a need to review it because if you be complacent, then you're kinda missing out on data points that you could actually use later.
- And, could be. So I think to, kind of, correspond with that, maybe every time you group your persona, set the goal to also run this exercise. I think, kind of, once or twice a year can help you align. Are we providing the best customer experience? Or are we not? How can our teams better align. Maybe that's something that happens, kind of, with between managers, with between VPs. It's kinda dependent on your company but should be happening kind of consistently to make sure that empathizing and aligning with the customer. Absolutely.
- Well, great. I think I've got a lot of notes. Again, sorry.
- That's OK.
- I've been typing and typing along.
- Tap, tap, tap.
- But we got a couple of things. Definitely, Adriti's lesson on sales and customer success handoff. As she was saying, definitely the webinar that you both did on customer journey mapping. I think that was really good. The "State of Inbound" report. So initial materials on NPS, as well as the Inbound Service Framework. And again, as a follow-up, guys, we will be having a similar attachment that you have seen on the webinar. We'll definitely want to give you feedback on how you do your customer journey mapping. Send it to us, email us. We'd love to give some thoughts and help you guys progress.
- Awesome. So I think that's it for this particular episode, so...
- Thanks, Adriti.
- Thank you so much for joining us.
- Yeah, of course, thanks for having me.
- Yeah.
- Awesome.
- Next episode, we're gonna talk about...
- Goals.
- Setting effective goals.
- So stay tuned for that.
- Yeah. Thanks.
Want to connect with others on HubSpot tips, tricks, and updates? Head over to the HubSpot Community to join a conversation or start one of your own.