Doing a strategic website update can be a hefty project -- with incredible rewards if done right.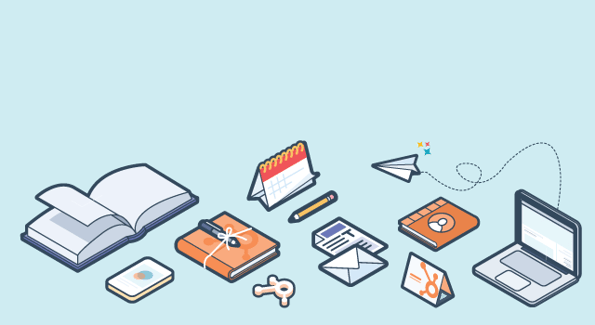 I helped Sales Benchmark Index release a new website in March of 2014, and my goal was to offer a personalized web experience for each visitor by targeting our buyer personas.
The results have been incredible. Our conversion rates have doubled. Built on the HubSpot platform, our website now delivers an exceptional experience to our target audiences.
This is how we did it.
Why a New Website?
Sales Benchmark Index is a sales and marketing consultancy that helps B2B sales and marketing leaders "make the number."
Prior to the redesign, we weren't getting what we needed out of our website. We were attracting around 100,000 visitors per month, but we were only converting that traffic into new contacts at 1.5%. This told me that while the market need was there, visitors who came to our website found it overly difficult to find the specific content that they needed.
To improve our lead generation, we set the goal to offer a personalized web experience for each visitor. We chose to personalize around our personas, and set a target of a 3% conversion rate. The following was my four-step process.
Step One: Developing our Buyer Personas
I decided we needed to focus our persona personalization via our home page. This would make our site about serving them -- not us.
We first spent considerable time developing our buyer personas through research. We interviewed prospects and customers. We did an online survey to get insight into what was important to our visitors. We asked them key questions, like which social media sites they spent time on and where they found information online.
But we didn't stop there -- we continue to flesh out our personas. In fact, we update our personas weekly based on direct interaction with them.
Step Two: Identifying our Primary Personas
At this point, we had developed eleven different buyer personas. But I knew that I couldn't possibly personalize our website for all eleven. Things would get complicated very quickly! I needed to streamline.
First, I took a look at which of our personas were the primary ones. When I did, there was a clear distinction between the ones who really became our ideal customers, and the ones who took more of a supporting role.
Second, I decided to bucket some of our personas together. For example, I had four different personas for different sales leadership positions (the Chief Sales Officer, the VP of Sales, a Director of Sales, etc.) and decided to bucket them together under "Sales Leader" to simplify things.
Step Three: Mapping our Content to our Personas
Next, I had to figure out what to show each persona when we personalized their website experience. In order to do that, I needed to map out all of our content to our personas so we could offer each persona the content they'd appreciate most.
This was probably the most time-consuming part of the process. Yes, every piece of content that we had created in the past, whether it was a blog post or an ebook, had been targeted to one of our buyer personas. But that was where it stopped. We didn't have our content tagged to a persona or marked with the persona it was for, so it was going to take some work to clearly map it all out.
I sifted through all of our old blog posts and other content offers and decided which persona it supported best. I made a spreadsheet and filled it out, mapping each piece of content to a persona. I also took it one step further: I cross-mapped each piece of content to one of the stages in the buyer's journey, or the research process that the persona goes through as they progress toward becoming a customer. For example, some content was great awareness stage content, and some was great decision stage content.
Moving forward, every single piece of content that we create is earmarked for a specific buyer persona and for a specific part of the buyer's journey. It answers a question that our personas are asking themselves while evaluating both their problems and their possible solutions.
As a tip: If you want help mapping your content like I did, feel free to download HubSpot's Content Mapping Worksheet.
Step Four: Developing a Website Concept
Finally, I had to decide how to act on our new persona knowledge and tailored content. The answer was simple: create a digital experience for our personas that only serves up content that they care about.
I decided the best way to do this was to give our visitors the power to choose their role right on our homepage. When a visitor lands on our homepage, this is what they see:
We give people the option to choose their own role so that they see only the content that is important to them. Based on this information and through their digital behavior, we are then able to make recommendations of content that is tailored to them.
When a visitor chooses the role that best fits them, they then see content personalized to their own interests and needs.
The benefit to the visitor is they are able to move through their buyer's journey at their own pace. I make it easy for them by recommending content assets that are likely to anticipate their next need.
The Results
We've seen great success from our website personalization update -- in fact, we met our 3% conversion rate goal! We've even received a few thank you notes after the launch. This tells me our visitors are getting more value from our website, and I'm doing my job by helping our visitors use our content to reach their own goals.
Our Key Takeaways
Now, this was not an easy process by any means. There were several key takeaways I discovered along the way. Here are a few to keep in mind if you are considering a similar project.
Put the needs of your visitors above all else. Don't just talk about helping your visitors or do it in some sections of your website and not others. Wake up every day focused on serving your customers.
Understand the scope of the project from the beginning. It takes time and resources to accomplish your goals. This type of project is more than a website redesign. It's a change of strategy and requires more resources than you would expect. If you are out-sourcing certain aspects of the project, make sure your partners share the vision. Over-communicate with them through the process.
Clearly map out every piece of the project. Do you understand your buyer personas, or do you need to do more research? Do you have content? Is that content mapped to a personas' buying process map? Do you know what action you want the reader to take next? There are a million things to consider. Hash them out in brainstorm sessions, and think through all possibilities.
Be agile in your approach. An update like this is not a "one-time" undertaking. Our site is constantly updated with fresh content based on our learnings. Put a post-launch plan in place to ensure that the content doesn't become static. Our buyer personas are living documents themselves and we produce constant changes to our content.
If there is one action item I would recommend to anyone considering a similar project around personalization and smart content, it would be this:
Always look outward-in with your approach. This means listening to your buyers. Understand your personas -- what do they care about? What are they asking themselves as they are going through the buying process? Make sure the content you are creating is based on things your personas care about -- not what's important to you.
If you have any questions about our project, or a similar venture, please feel free to leave a comment. I'd be happy to answer any questions.