Did you know? At INBOUND 2019, HubSpot launched a redesigned App Marketplace to make it easier for businesses to find integrations and grow better.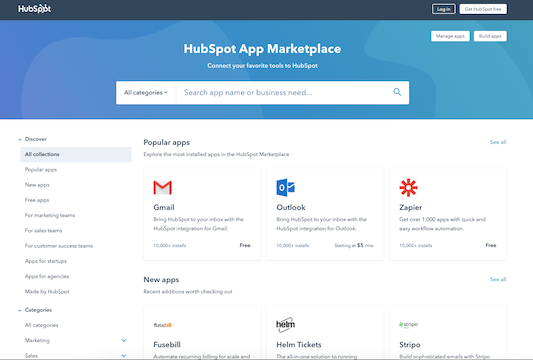 Included in the redesign are 12 demo videos for HubSpot-built integrations. These demo videos live on the app listing page and can also be found under "Lessons" in HubSpot Academy. They are meant to provide a quick overview on what the integration is and how it can be used in HubSpot.
Click on an integration below to check out its corresponding app listing page:
Do you want to see more content on integrations made by HubSpot? Are there additional features you'd like to learn more about? Did you successfully download your first integration after watching one of these demos? We want to hear from you. Please send any feedback to akkim@hubspot.com. Happy integrating!
Want to connect with others on HubSpot tips, tricks, and updates? Head over to the HubSpot Community to join a conversation or start one of your own.