As inbound marketers, one of our biggest challenges is converting visitors into leads. After attracting strangers to our websites there are a variety of ways we can do this; ebooks, templates, and whitepapers that help our buyer personas solve their challenges and address their needs are just a few good examples.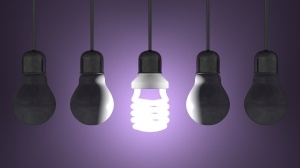 But what other types of content could be equally, or better still, more effective? Rather than just sharing our thoughts with others, is there a way for them to share theirs with us? Can we move from a monologue to a dialogue? The answer to all those questions is interactive content.
At Nordcloud we are helping Europe's biggest companies move to the cloud. To help them on their journey, we've created a pool of resources on topics such as How To Migrate To The Cloud, The 5 Benefits of Cloud Automation, and an ebook on how to build An Agile Enterprise.
How We Used Interactive Content
Whilst these landing pages have been performing very well, we wanted to compliment our existing set of resources with something different and a little more fun. Interactive content offered a way for us to experiment a little, whilst helping us address three core challenges:
Increase leads and visitor to lead conversion rates

Conduct market research to gain a better understanding of the European cloud market

Test and develop our buyer personas
An Interactive Quiz
After a discussion with Sales Communications, a HubSpot Partner based here in Finland, they introduced us to an interactive quiz platform that could be integrated with HubSpot called Matchit, which had coincidentally also been developed by a Finnish company called ZEF.
It had been built to help companies attract potential customers, generate warm leads, and profile their target audience; so it pretty much offered everything we were looking for in one solution.
Adding Gamification
The next phase was to define the data we'd like to collect whilst ideating the theme and concept of the quiz.
We knew that it should involve gamification elements such as a result and reward based on performance, and we quickly came to the idea of Cloud Ninjas. The coloured-belt system from martial arts provided the competitive element we were looking for, and so "Are You A Cloud Ninja?" was born.
After working through 10 questions, participants would gain one of three possible results based on their combination of answers — these being White Belt, Blue Belt, and Black Belt — with each level representing someone who was taking increasing advantage of the cloud.
After completing the quiz you'd be rewarded with a badge certifying you as a Cloud Ninja, which you could share on social media.
Whilst the cloud represents the future, we built the visual design around retro video games and the 8-bit ninjas had been quite the hit during the design, build, and testing phase so we felt we were onto a winner.
A screenshot of Are You A Cloud Ninja?
The Results
Indeed, when it came to lead generation we saw a 47% increase in inbound leads during the two and half months after launch compared to the previous two and a half months.
Our conversion rate for the quiz was over 30%, and we also saw an increase in the conversion rates of our existing landing pages as the thank you email containing the Cloud Ninja certification had links to relevant content based on a participant's result.
It also provided valuable insight into our target audience, confirmed some of assumptions, and proved some of them completely wrong.
Is Interactive Content Right for You?
If interactive content isn't part of your current inbound arsenal then I would highly recommend you explore the possibility in the near future. I also found it interesting that HubSpot has started experimenting with more interactive content of late, one example being this recent campaign.
For us at Nordcloud, the interactive quiz has not only served as a way to generate leads and gain a better understanding of the European cloud market, but it's also been fun to use at the various cloud events across Europe.
It's also been useful for employer branding, recruitment, and onboarding new Nordcloudians as part of their welcome weeks. In addition, it's provided the possibility to generate more content around the Cloud Ninja theme, and who knows, maybe we'll add more belts in future.
And last but not least, these retro 8-bit characters also make awesome stickers for your laptop!
If you know people who'd like to test whether they are a true Cloud Ninja, then you can share the link to the page here: https://www.nordcloud.com/are-you-a-cloud-ninja