I've read a ton of HubSpot posts on the importance of optimizing your forms, calls-to-action (CTA), and content. Being a marketing team of one means it's difficult to prioritize what to do first: do I blog, create content offers, upgrade CTAs, fix errors on the website, try new landing pages, or something else first?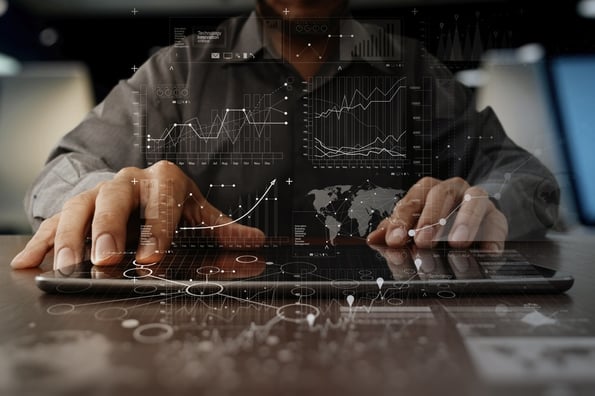 I had been working on a few of those items, but finally implemented one project that was a game changer for us - optimizing our landing pages.
Finding the Opportunity
To be frank, I wasn't 100% convinced that expending the effort on finding landing pages to optimize was worth the effort. I know that there are whole websites and thousands of blog posts dedicated to the subject, but I wasn't convinced. I knew it was discussed so frequently for a reason, but a small part of me thought, "Well if the customer really wants our product, they'll find a way to get a hold of us."
I know this is archaic thinking, but I also know that a lot of small business owners think this way as well – that it's not worth the time. Regardless, I decided our conversion rate was pretty bad across the board, even though we had decent traffic volumes.
First off, we looked at the most important product of ours - trips for the Rio 2016 Olympics - and looked at the top Rio landing page on our site.
This is what it used to look like:
Click image to view full version
It wasn't very pretty. I knew something had to change.
By reading up on a bunch of HubSpot posts and training, as well as looking at some good landing page examples I've collected over time, I was ready to make the changes.
I submitted our page to a group on Inbound.org called "The Pit" and got some great feedback from the community there, especially from Joel. Some of the major problems:
Too much distraction from sidebar navigation
Benefits of our packages were unclear
The form was hard to find
The form was terribly long and messy
Lack of customer testimonials on the page
Armed with direct feedback and best practices in hand, I spent two days making adjustments. I was generally happy with the result:
Click image to view full version
Here are the changes I made based on best-practices and feedback:
Made the form shorter and also a HubSpot smart form
Included the benefits of the product at the top of the page
Made the product benefits super clear
Included imagery that created emotion and desire
Included customer testimonials and photos to build trust
Made the whole page laser-focused on this product and nothing else
There were other small design elements and features improved, but in general, these were the most important things we needed to change.
Testing the Hypothesis
Now that I had the new page ready to go, it was time to test the new page with real data.
I used Optimizely and ran an A/B test between the old and new version.
With HubSpot Professional, you can A/B test your landing pages. No need to make decisions on a hunch; use data to decide what works. Learn more about how to A/B test landing pages in HubSpot along with a few effective guidelines.
I set my goals, turned on the experiment, and anxiously awaited the results.
I was stunned at how fast the results came in. Our original conversion rate was 4.13% and the landing page variation converted at 16.81% With more than 99% certainty, the results showed more than a 300% improvement. I was blown away. I was used to seeing almost no certain results from A/B testing, so this was huge. All of this happened in just 6 days of testing.
It was exciting to see this actually working.
The Power of Smart Forms
To say the least, our conversion rate improved dramatically. What was once an underachieving page, became the highest converting page on our site, and well above industry standards of 4%.
One of the big parts of that success, I'm sure, was the upgrading of our form to a smart form. On the original page, we had a form with a lot of fields. The new version of the form both reduced the number of fields and was smart so that returning leads didn't have to enter in information that we already had about them.That smart form change and improvements on the page, combined with design and trust, made a big difference. If we had a ton of time and manpower, we might test all the different elements individually, but this method moved the needle dramatically and very quickly.
Lessons to Apply to Your Business
Find out which of your important product or service pages earn the most traffic, but aren't performing as well as they should.
Get an outside perspective on what works and doesn't work on your page, use The Pit as a resource or HubSpot Academy live labs for feedback.
If you're making substantial changes, it's definitely worth A/B testing.
Don't be afraid to test radically different page designs against each other, rather than incremental improvements.
Truth be told, I'm officially a landing page optimization convert. I'm excited to dig through more of my data and find more testing opportunities. I hope you will too.