Decay. One of the more cringe-worthy words that translates straight from your dentist's office (yuck!) right into your marketing meetings.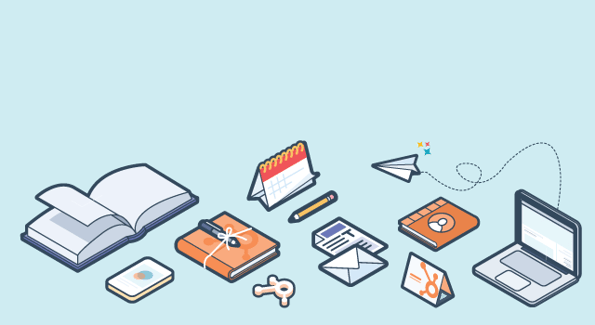 Marketing databases decay at a rate of 23% per year. There's lots of reasons why that happens - someone switched out their AOL email address with Gmail, or recently got a new job and therefore a new email address. Sounds like it's mostly out of a marketer's control, right?
Not so much. Keeping decay at bay requires not only a steady flow of inbound leads into your funnel (to replace the existing decay), but also a deep understanding of the contacts in your database and how they engage with your marketing (to stop further decay). As a marketer, this knowledge can help you diagnose why your key segments might be decaying and what you can do to improve their engagement.
HubSpot Professional and Enterprise customers can use List Analytics to determine how your lists are changing over time, how engaged your contacts are with the rest of your marketing, and where your segment is in your marketing funnel. List Analytics include list growth over time, engagement from those contacts across your marketing channels and other key breakdowns.
In this post, I'll walk through the different components to List Analytics and how you can use the information you find to help stop database decay.
List Growth
To get started, go to Contacts > Lists in the HubSpot navigation. Click into any list, and you'll see a list of contacts in that list. There's a new link on the left-hand side called "Performance." On that tab, the top module will display that list's growth over time. While it will default to list growth in the last 30 days, you can change the timeframe in the drop-down menu in the upper right of the module:
Analyzing list growth
As a marketer, you most likely have dozens of lists, some more important than others. Depending on the list you chose, this could be a high-value list, like your subscribers or leads.
If your high-value lists are starting to decline, this is a bad trend. To fix it, you'll want to generate more contacts for this list. You can do so by:
Converting more first-time contacts
Opening up your list criteria
Reviewing / optimizing forms leading to this list
If your high-value lists are growing steadily, nice job! You can keep it up by:
Setting new list goals every 30 days
Scheduling monthly check-ins on the list
Comparing monthly numbers to overall business goals and adjusting as needed
Maybe you chose to look at a low-value list, like leads with no phone numbers or a list of competitors that have visited your website. If your low-value lists are starting to decline - great! That's a good trend, since that segment has little to no value to you for marketing purposes.
But if your low-value lists are growing steadily, it might be time to evaluate why. Try:
Adding additional (maybe required) questions on your forms
Creating pages with Smart Content to show competitors or low-value leads the right information
Contacts breakdown
This next section shows you a snapshot of your entire list from a few different angles. The contacts breakdown chart shows you the population of your list and gives you context on your contacts, while their engagement with the rest of your marketing as an entire segment is reflected in the circles below. You can change the timeframe of the breakdown chart in the drop-down menu in the upper right of the module.
First, you can look at the original source contacts in your list came from:
Next, you can see a breakdown of your contacts by country, which we know by IP addresses:
You can also determine the lifecycle stages of all of your contacts in that list:
Tip: Clicking into any source, country, or lifecycle stage will filter out all other contacts in the engagement circles below to show you engagement on just that source, country, or lifecycle stage. It also gives you a nice takeaway when you do so, like "In the past 30 days, X amount of customers engaged with you." Check it out below:
Analyzing contacts breakdown
Sources: Depending on the type of list you're analyzing, the sources breakdown alone can be really interesting. Let's say you were analyzing a list of webinar registrants, and you promoted that webinar heavily via social media. But if most of the contacts in your list came from email marketing, perhaps this segment engages more with their emails than tweets.
Lifecycle stage: This breakdown can help you find out the ratios between which lifecycle stages make up your list, which can help you identify if the contacts in this list should be there or not. For example, if you're analyzing a list that should be primarily made up of customers but you notice most of those contacts are leads, you'd want to dig in and find out why.
Country: Seeing which countries the contacts in your list are from can help you when you're running international marketing campaigns -- or even if don't care about specific countries yet. This information can dictate what Smart Content you may or may not want contacts in this list to see based on their location, especially if you're promoting a local event on your website.
Contacts engagement
Contact engagement shows you how contacts in your list are interacting with other marketing channels. This includes visits to your website, conversions on your landing pages, email opens and clicks, and clicks on links shared through Social Inbox. In order to make these numbers more meaningful, we've defined them as "recent actions" performed in the last 30 days.
Analyzing contacts engagement
If you see no engagement across one or more of your marketing channels, think about:
Are you engaging with this segment on those channels?
Does this segment use those channels for communication?
When looking at the percentages of engagement across your marketing channels, try these out:
Compare email opens to clicks. A large discrepancy there can mean your email content isn't working and might need a review.
Compare visits to conversions. A large discrepancy there can mean you might need more compelling offers and content.
Now you're armed with the different ways you can evaluate your lists. Neat, huh? The next time you go to analyze one of your key segments, you can refer to this blog post or use this handy PDF as guidance to help stop database decay.
How else are you battling database decay? What other ways are you evaluating your lists and segments? Let us know in the comments!