Planning provides a roadmap for your content. You wouldn't get in a car and drive without an end destination; you'd be wasting gas. Which is probably why 86% of highly effective organizations have someone steering the direction of their content strategy (Neil Patel).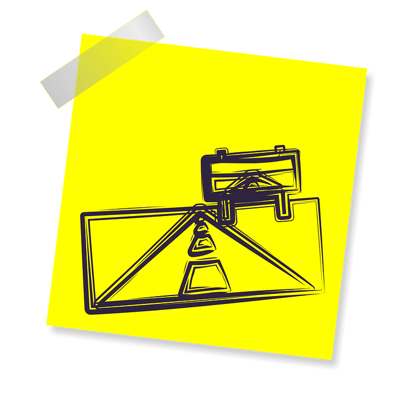 When it comes to creating content, you want to remain as reactive and agile as you can to do your best to make the most of your time. Having a plan will give you and your team the ability to remain reactive to upcoming initiatives, stay organized, and proactively manage content required for your marketing tasks.
Learn more about planning a long-term content marketing strategy by visiting HubSpot Academy's free content marketing training page.

Think of your long-term content plan like a savings account. If your goal is to retire someday, then you need a plan, and you need to be consistent with contributions. The more consistent you are and the better you are with contributions, the more you will get on your return on investment. But in order to retire, you need to be consistent month-after-month, otherwise, you'll miss your goals and the ability to retire.
The same can be said about your content. If you make a plan and are consistent in approach, then you're giving yourself the best chance at achieving ROI from your content efforts. You'll have the opportunity to grow an expansive library of content, making you and your business content-wealthy.
2017 is quickly approaching. To help jump start next year's strategic content planning prep, here's a list of suggestions to help organize your content marketing initiatives.
Step 1: Perform a Content Audit
Your goal with the content audit is to help you identify all of the marketing assets that you have at your disposal and potentially identify gaps or opportunities in your content strategy plan.
By doing your content audit, you'll be able to identify resources that you already have, which could save you hours of content creation time in the future. No use in duplicating your efforts.
When it comes to documenting a content audit, there should be a place for you to insert all of your assets and properly categorize them based on:
Content title
Buyer's journey stage
Marketing funnel stage
Format or type of content
Which buyer persona this is targeting
Any additional notes that provide value or context.
Now, it's time to do some digging for content assets such as guides, worksheets, or sales collateral. I'd recommend systematically combing through the following dark corners where content can typically be hiding, like that old file manager or marketing folder on your computer.
Ask your sales team what type of collateral do they use. Check in with the more tenured employees (you'll be surprised at the wealth of knowledge here.) Pore through your customer relationship management system, also known as a CRM, and your content management system, also known as a CMS.
Okay, I think you get the picture here.
Let's take a look at a content audit from a HubSpot customer by the name of Maren Schmidt. Maren offers advice and resources backed by over 30 years of experience working with young children.
Click here to view above image in larger window.
Notice how Maren already has content spanning the awareness, consideration, and decision stage of the buyer's journey for multiple buyer personas, and each piece of content corresponds to a specific lifecycle stage?
Additionally, Maren has many different types of content formats to offer her buyer personas, like an ebook, a study guide, and a webinar. Note how Maren uses the "Notes" field to explain the contents of her content offer, though she may not need this for each piece of content in her audit.
Now that Maren has documented her assets, she'll be able to refer to this audit in the future to help pinpoint what content she already has and how it can help with future content creation initiatives.
HubSpot Customer Pro Tip: how you organize and name your files will have a big impact on your ability to find those files down the road and confidently understand what content they contain. When uploading or reviewing assets in your HubSpot file manager, you should be consistent and descriptive in naming and organizing files so that it's obvious where to find specific data and what the files contain.
To learn more on how to create a clear nomenclature filing system, click here.
Step 2: Perform an Event-Based Audit
Conduct an audit on your event-based initiatives. What I mean by this is you'll need to take into account any upcoming projects, priorities, or events that would involve content creation.
Not only will this exercise help you identify content that could support each initiative, but also, and more importantly, it can give you an opportunity to see how you can connect this content back to the buyer's journey through an inbound marketing campaign.
An event-based audit should be organized by the following areas:
Upcoming priorities by month
Initiative overview
Theme
Prospective blog post topics based on buyer personas
Inbound marketing campaign that ties together your efforts together
Take a look at what Maren did for her event-based audit.
Click here to view above image in larger window.
You can see that Maren has a few events and workshops that she may need content for. You can also see that the content is grouped into an overall theme for the next three months with associated blog topics that integrate with an inbound marketing campaign called "Preparing Your Home the Montessori Way," which is an ebook.
Try and imagine for a minute if Maren only planned the month, initiative overview, and theme without keywords and blog post topics that associate with a relevant inbound marketing campaign.
Yes, she would have noted that there are a series of events coming up in the next few months, but she would have missed out on the opportunity to tie everything together with a series of blog posts that could lead to a relevant content offer that would provide value to her marketing machine. Simply adding these two columns helps maximize your content potential and forces you to think bigger than just the events at hand.
HubSpot Customer Pro Tip: consider creating a campaign in HubSpot for each of your event-based initiatives. This way you can easily organize all content associated with a campaign to better track its performance.
Step 3: Organize Your Yearly Content Initiatives
Create a unifying document that organizes the direction of your content creation. We like to call this document a "content compass".
Your content compass needs to have the following attributes:
It needs to be in real-time, which will circumvent version control issues with previous edits.
It needs to accommodate multiple contributors to access and collaborate. While you can do this with multiple platforms like Smartsheet.
As you can see, the content compass organizes the direction of content and priorities by theme and connects it to a specific month, which descends down the sheet.
Click here to view above image in larger window.
First, you see that Maren has listed her SMART goals for January, February, and March. Notice how each goal is clearly defined and measureable, like complete 75% of enrollment for workshops.
HubSpot Customer Pro Tip: the Marketing Performance section of your HubSpot Dashboard can be used to customize and track your monthly progress against custom SMART goals that you set.
Next, you see that Maren has a theme she's going to focus on for January, February, and March: Montessori for Parents, Teachers, and Principals. Keep in mind, you don't need a theme to extend for an entire quarter. You could have a theme for each month based on initiatives and direction of your business as well.
Next, you see that Maren has made a list of keywords and blog post topics that she plans to focus on, which ties into her overall theme.
Next, Maren has identified an inbound marketing campaign that's both relevant to the overall theme and brings value to her buyer persona's buyer's journey. Also, notice how the blog posts directly correlate with the inbound marketing campaign, an opportunity where Maren could recycle blog post content into her content offer, saving her even more time and making her a more efficient content marketer.
Next, there's a series of workshops every month and a conference and webinar in February. Again, it's important to account for these initiatives in case content needs arise to support them outside of inbound specific initiatives.
Click here to view above image in larger window.
Next, you'll see email communication. Email communication is twofold. There are the regularly-occurring emails like Maren's weekly advice, as well as an email series promoting each of the month's initiatives, whether it be a webinar, external event, or workshop.
To learn more about the best time to send email, check out this resource.
HubSpot Customer Pro Tip: once you've identified the various emails you plan on sending on a monthly basis, consider creating a series of email templates for like-themed emails. This will save you time down the road, making your process even that much more efficient.
Next, you'll see all social media communication broken down by channel. Maren focuses on Twitter, LinkedIn, and Facebook. Just like email, each channel focuses on promoting the month's initiatives, whether it be a webinar, external event, or workshop.
HubSpot Customer Pro Tip: remember to connect your social media accounts to your HubSpot portal. This way you can manage communication for each channel in one centralized location.
Next, you'll see that Maren has a sales-focused campaign in January. While you may not be sure if she'll need to have this documented at this time, she has it documented, and it's on her radar.
Click here to view above image in larger window.
And lastly, you'll see there's an "Other" column. You never know when something will come up that doesn't fall under one of the designated columns. In the ever-changing digital media space, there's always a new opportunity, a new platform, or a new test that you may want to perform. This column is reserved for new developments, such as republishing blog content on LinkedIn or performing a paid retargeting test on Facebook to increase workshop enrollment.
I don't mean to sound like a broken record when I mention how each column relates to the next, but this is what your content organization should look like. This way, you're ensuring your message is conveyed across multiple platforms. If you didn't do this, then all of your communication channels might look like a disconnected pile of roots, and that won't get you anywhere.
The next step for Maren is to wash, rinse, and repeat this process for the entire year. It takes a lot of thought and effort to create a long-term plan. If you're having trouble, then break it up into quarters, just like Maren did. Getting frustrated and antsy to start creating content without a plan will only hurt your results in the future.
If you want to get started with conducting a content audit, an event based audit, and organizing your content marketing initiatives like Maren did, then download the spreadsheet used above and get after it!
If you found this information helpful and want to learn more on how to develop a well-rounded content marketing foundation, then sign up for HubSpot's free Content Marketing Certification course.