You've studied up and passed the Inbound Certification. Now what?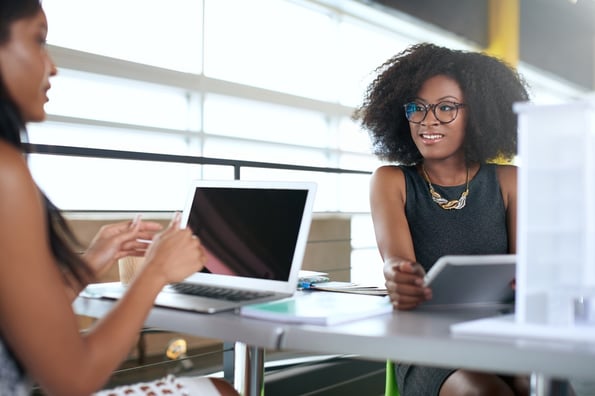 Now it's time to make the most out of your accomplishment by showcasing your shiny new Inbound Certification badge.
As any good marketer would tell you, the amount of time you invest in promoting your content is as important as the time you invest in creating it, and becoming Inbound certified shouldn't be any different. If content is king, then distribution is queen.
Here are just a few ways you can get the most out of your Inbound Certification:
1. Add it to your LinkedIn profile.
LinkedIn recently shared that people who add their certifications to their LinkedIn profile can expect to see six times the average number of profile views, as well as getting contact via InMail six times more.
That statistic, along with the fact that this process takes just a couple of minutes to do, makes this an attractive option for everyone who has passed the Inbound Certification exam.
Here are some helpful instructions:
(Thanks to George Thomas, HubSpot customer over at TheSalesLion, for creating this helpful video).
2. Add it to your resume.
Maybe you update your resume often, maybe you don't. But take a moment to make things easy for your "future self" and add your Inbound Certification to your resume.
Try adding it under an "Awards and Certifications" or a "Skills" section.
Here is a great example I've grabbed from a friend's resume:
Plus if you're job searching, highlighting your passion to learn by mentioning your Inbound Certification will open you up to more opportunities. In fact, many jobs posted around the web require (or provide brownie points to) people who they hire to be Inbound certified.
3. Add it to your website.
Adding your Inbound Certification to your website is like adding a megaphone to your Inbound Certification, as it's a great way to demonstrate your knowledge to everyone who lands on your website.
Simply grab the embed code and add it to your "About" page, "Contact" page, or individual employees' biography pages.
Here are a few great examples:
HubSpot Partner Agency, ThinkHandy has added it to their "About" page:
Idea Grove added certifications to their individual employees' pages:
I even added them to my own personal website :
4. Add to other social profiles.
Add certifications to your Twitter, Google Plus, and any other social network you are active on. Simply add it to your bio section, or going a step further, add it to your cover image.
Need ideas or inspiration on how to create a top-notch Twitter or Google Plus cover image? Try using Canva.com. Canva is an incredible tool for marketers to create attractive design images and no design experience is necessary.
Bonus: If you haven't already, share your certification status with followers by posting a tweet, Facebook post or LinkedIn message.
5. Add to your email signature.
Adding your HubSpot Academy certification badges to your email signature is easy with HubSpot's free Email Signature Generator tool.
6. Write blog posts about what you've learned.
We love this idea for a few main reasons. First, it's an easy way to get free, traffic-driving content for your website. Secondly, it's also a great way to reinforce what you've learned, while increasing your credibility in the Inbound world. And lastly, it helps us transform the way the world does business, together.
Share summaries of classes, surprising learnings, or even how this information relates to your own personal experiences or your industry. Our only request is that you cite the Inbound Certification program with a link to this page.
Once these posts are published, promote them through your social networks, add them to email campaigns, or give them to your sales team to share with leads, to get the most from your content.
7. Begin applying what you've learned.
Whether you are looking to better market yourself or your business with your Inbound Certification, it's time to start applying what you've learned.
Market yourself, while becoming a better marketer. This might seem fairly obvious. But to further elaborate, here is a great example of a company applying what they've learned to achieve real business results:
"Flight Media was previously averaging 25-40 visits per day, but within 6 days of applying Hubspot's inbound marketing techniques, we saw a 620% boost in traffic, generated 300% more leads, and finally began generating qualified leads who were requesting pricing & quotes." Read more here.
Use your inbound marketing knowledge to improve your blog posts, social media strategy, conversion paths, email campaigns, sales conversations and so much more.
For those that are managing a team, the Inbound Certification is a great way to ramp up new team members so that they can immediately apply their learnings in your company.
And if you're a student or someone looking for your next career, use this knowledge to begin doing inbound marketing for yourself (like this) and begin a website/blog about something you're truly passionate about. This will help you stand out in a competitive job market by showing that you have extensive knowledge about inbound marketing and you are able to apply it and gain hands-on experience.
Know somebody that can benefit from getting Inbound certified? Or maybe you haven't taken the Inbound Certification exam yet? Take a moment and consider passing along the certification to someone you know, or setting aside some time for yourself to go through the program. There have been over 15,000+ marketers that have become Inbound certified and HubSpot's Certifications are in the top #100 on LinkedIn's Certifications ranking. So pair up with colleagues or friends to go through it together, or work through it solo. The total amount of time for viewing the classes is 6 hours and 20 minutes, and 75 minutes for the exam - so we recommend setting aside about 9-10 total hours to complete the training and certification. Click here to get started on the Inbound Certification, or share it with a friend.
If you're interested in continuing your marketing education, check out the different types of marketing training available here.
Those are some of the easiest, quick wins to begin marketing yourself and your company with your Inbound Certification. What else have you done to promote your knowledge that you've benefited from? Please share your ideas in the comments below.