Happy INBOUND 2020! Nicholas Holland here, GM of Marketing Hub. I'll be honest, this year's INBOUND is pretty different from past years. But of course, this year is pretty different from past years. A lot has changed and will continue to change, and we hope that you, your families, your businesses, and your customers are doing well.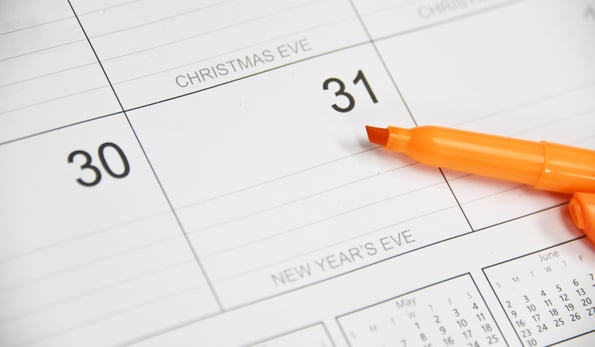 While 2020 is different, one thing hasn't changed — the Marketing Hub product teams are absolutely cranking. We're working hard to deliver on your needs, build new tools that inspire you, and work with you to shape the future of marketing. This "mega-blog" post is dedicated specially to you, the teams who use Marketing Hub. In this post, I'll recap our guiding themes, major launches, and share updates on some of your favorite products. Let's dive in.
Marketing Hub in 2020
This year and beyond, Marketing Hub product development is driven by three major themes. We think a tight focus on these three big ideas will help you adapt to our changing world faster than others. Right now, how you grow a business is changing — fast. Channels are expanding, consumer behavior is evolving, and technology is getting more sophisticated. It's our goal to give you powerful tools to thrive in the face of these changes, all while continuing to deliver the easiest-to-use marketing automation tools in the industry.
Always Easy, Now Deeply Powerful
HubSpot is uniquely invested in ease-of-use. We take pride in reading every single NPS response and ideas forum post, as well as having world class design, user experience people, and standards. This year G2 ranked HubSpot as the #1 product for marketers and "Best Usability" across SMB, Mid-Market, and Enterprise. Many of our customers love us for this reason. Using HubSpot is fun — using legacy enterprise software is not.
This year, we also won the "Best Results" category in the Enterprise category, an award that speaks to a more recent multi-year effort to add real enterprise power to Marketing Hub.
HubSpot has always been easy, and now it's deeply powerful. In January of 2020, we launched the all new Marketing Hub Enterprise. The revamped suite of tools includes powerful upgrades like account-based marketing, multi-touch revenue attribution reporting, team-based partitioning, and much more.
Jump to the full, always easy, now deeply powerful section.
CRM-Powered Marketing
It's clear that Marketing is at an inflection point right now. Today, it's easier than ever to execute advanced marketing tactics. Every marketer has access to the same tools and playbook — resources once reserved for only the most sophisticated companies. But just having these resources doesn't mean that the output will be good. In reality, it's led to more mediocre marketing. And as a result, consumers are flooded with underwhelming emails, SEO-driven content, ebooks, cold outreach, unfocused ads, and more. Unsurprisingly, they are putting up walls and tuning out. What was once helpful is now noise.
In spite of this, some companies still break through the noise. These winners treat each customer as the unique individual they are. Not as a generic persona. Their customers love their emails, ads, and content. Companies struggling to break through use a generic marketing playbook and generic personas, an approach that gets ignored — relegated to the spam folder.
The marketing messages that break through today are relevant and authentic. They connect with the viewer and capture their attention because they are so relevant. Why? Turns out our brains are wired to tune out noise and hone in on information that aligns with our interests. This means your marketing has to get through two spam filters — the one in your audience's inbox and the one in their brain.
There is some good news, though. This makes it even easier to get your audience's attention if you can deliver content that actually delivers value. A Gartner study found that consumers actually want to receive relevant and helpful marketing that can help them get a better deal, save time, learn something new, and simplify their purchasing process.
Most marketers we talk to believe in this concept, but they think pulling it off at any kind of scale is impossible and takes more resources than they have. They lack the data they need, their systems don't connect, their tools don't help them, and they can't execute it themselves (they'd have to ask ops). They believe great personalized marketing is only really achieved by companies with the biggest budgets and the most developers.
We're sick and tired of that story. So we re-engineered Marketing Hub to enable what we call CRM-powered marketing. CRM-powered marketing unlocks the data you need to personalize your marketing and break through the noise.
Jump to the full CRM Powered Marketing section.
Powerful Reporting
Studies show that good decision making is driven by a keen sense of when to trust the data and when to listen to your gut. Having a strong gut-sense of which messages will break through the noise to capture the attention of an audience is an art — leveraging data to power personalization and develop a marketing strategy is a science. Marketers who combine personalized and relevant messaging with data-driven insights about what works and what doesn't will win. And when you have a better sense of what's working and can prove it, you're way more likely to get the credit you deserve.
In general, this is hard to do. You shouldn't have to have a Ph.D. in statistics and knowledge of SQL to report on how your marketing is working. While HubSpot helps, we can certainly improve in this area. And we've made big investments into reporting this year, including more powerful reporting, deeper content reporting, and more powerful integrations.
Jump to the full Reporting section.
1. Always Easy, Now Deeply Power
ful
Your team shouldn't have to choose between a marketing automation platform that's easy to use, and one that gives them the power to execute creative targeted campaigns. We've spent the past year making Marketing Hub even more powerful, but keeping it just as easy to use, to make sure that HubSpot can keep up with you — not hold you back. In 2020, this meant major upgrades to Marketing Hub Enterprise including team-based partitioning, automation upgrades, new channels, and more.
Account-Based Marketing
Landing a meeting with a high-value prospect requires tight collaboration between marketing and sales plus deep insight into your prospects' values. We built Account-Based Marketing (ABM) to make it easier for you to bridge the gap between marketing and sales and close high-value accounts.
Help reps identify potential high-value accounts by setting up an ideal customer profile that can automatically surface contacts that match your criteria in your pipeline. You can monitor the effectiveness of your marketing and sales efforts within the ABM Dashboard and adjust your playbook to break through to your highest value prospects.
Revenue Attribution Reporting
On high-performing marketing teams, simply doing the work often isn't good enough — you also need to prove the effectiveness of the work that you're doing. You need granular reporting to get credit for the revenue that your channels are generating — which can be very difficult to track when prospects and customers have multiple engagement points throughout their buyer journeys.
With revenue attribution reporting, you can automatically connect every customer interaction to revenue, ensuring that everyone on your team gets credit for their work.
With granular reporting, you will have access to the data you need to pinpoint which channels are crushing their goals and which ones might want to revisit their playbook. This makes it easier to allocate your budget by funding the channels that are bringing in the most revenue.
Get started with Revenue Attribution Reporting
More Advanced Automation
Over 2020, we've been working hard to improve workflows, your HubSpot automation engine. The updates allow you to automate manual tasks, send more personalized communication, and easily build and maintain workflows.
Automate More Manual Tasks
Contact workflows are the lifeblood of marketing automation. They allow you to create a path for customers and prospects to move through the buyer journey and ensure that the right person is following-up at the right time to move the deal along.
We've given our Workflows engine a complete under-the-hood renovation, rolling out new features and giving you more flexibility over the kind of Workflows your team can create. And now, those features also extend to contact workflows, allowing you to automate many more tasks in contact workflows than you could before. These include triggering Slack notifications and updating CRM (deal, ticket, quote) properties when a new lead is created or changes stages.
Power Personalized, Perfectly Timed Campaigns
You can now also create more personal and relevant customer experiences by controlling when you communicate with your audience using new advanced delays.
Let's say your lead fills out a form on your website at 8 p.m. on a Friday. You've set up a workflow to send a follow-up email a day later at the same time. Great! But do you really want to email them at 8 p.m. on Saturday night? With this new update, you can delay that step until Monday morning at 9 a.m., when your recipient is back at their desk.
As an added bonus, this new delay can incorporate time zones, so your team members and customers will get messages at the best time for them, no matter where they live.
Build & Maintain Complex Marketing Automation
If/then branching in Workflows makes it possible to create incredibly powerful automation in HubSpot. But more power can breed complexity and add more hours to your already busy day.
Previously, if/then branching conditions had to be built one at a time, making branched workflows complicated to create, navigate, and understand.
We've redesigned our Workflows editor to make it easier to build and maintain complex campaigns. You can now clone parts of a workflow and use go to actions to connect multiple branches to the same step within the workflow.
With the new and improved workflows editor, you can build multi-branch workflows that allow you to add multiple conditions to a single if/then step, so your workflow can take more than two paths from a single if/then action. No need to build multiple workflows to accomplish the same goal.
Learn more about multi-branching in workflows.
2. CRM Powered Marketing
CRM-powered marketing comes to life across almost all the products in Marketing Hub. But let's start with what's new — custom objects — and how you can use it.
CRM Powered Segmentation with Custom Objects
Custom objects aren't just for CRM users and sales teams. This new object allows you to capture all of the data properties relevant to your business (for example, Services) within HubSpot and leverage that for deeper segmentation.
Custom objects have been a popular feature request over the past couple of years. The ability to build custom objects allows you to capture more powerful data. You'll be able to represent your business performance and execute highly targeted campaigns in ways never before possible in HubSpot. And with more granular data in HubSpot unlocking the big picture view, You can now fully own customer data and become the single source of truth on business performance.
You can also run highly personalized upsell and cross sell campaigns by defining new customer segments to target based on parameters individual to their business — and there's no limit to how granular you can get. Being able to target cohorts so tightly for campaigns means a better ROI for marketers, a more tailored and engaging experience for customers, and faster growth.
CRM-Powered, Programmable Email (beta)
In a time where every company is fighting for real estate in their customer's inboxes, it's even more important to be relevant. Customers want to receive personalized emails with relevant content based on their specific needs and interests.
Personalization is made possible in HubSpot today with content tokens and smart content — but how can we enable personalization at a deeper level and at-scale for the limitless combinations needed to reach our customer base?
Imagine being able to build one, single email template that leverages custom, conditional logic to deliver a unique version to every contact on your list.
With programmable email content, our latest addition to Marketing Email, you can.
Let's illustrate this with an example of a real estate agent. You could build one email to send customized property listings to your contacts every month, based on criteria such as preferred location, number of bedrooms, and budget. And with programmable email, the email content will dynamically update with links and photos of homes within the recipient's target neighborhoods based on the information you have on file.
So customers will get relevant information, based on an endless combination of custom criteria, while you only have to maintain one email template.
Programmable email content allows you to deliver highly customized and relevant email content to your customers. It also allows you to personalize email within an approachable drag-and-drop editing experience while enabling developers to unlock more advanced personalization using scripts and conditional logic
Ask your CSM about how this can help your business.
CRM Powered Triggers with Behavioral Events
Effective marketing isn't that far off from mind reading. You want to meet your prospect where they are in their buyer journey and supply them with the information they need at exactly the right time.
Unfortunately, most marketers are not trained in the art of divination — this is where behavior-based marketing comes in. It's much easier to send relevant ads and emails if you have insights into what actions contacts are taking and what information they've already consumed.
Start by mapping out the customer journey, either in your app, website, online store, or marketing journey. Then use your experience or data to anticipate where people might fall out. What information could you give those people to help them on their customer journey?
A common example is your website funnel. Using CRM data and behavioral events, you can set up a trigger that fires off an email to prospects when it's clear they are trying to decide whether to buy or not. You know this because they visited your pricing page, used your ROI calculator there, and have started a free trial for your product. All of this together is a good signal they are thinking about buying and might need some encouragement. Send them an automated email full of social proof from their sales rep and close that deal. Click here to get started with behavioral events.
CRM Powered Ads
At HubSpot, we're big proponents of highly targeted, relevant, and helpful ads at all stages of the customer journey to successfully break through the noise.
The HubSpot ads tool already allows you to directly retarget your leads, customers, or anonymous website visitors in Facebook, Google, or LinkedIn. This ensures they see timely and relevant information based on their interactions with your business.
Doing so has helped our customers to acquire over 47 million leads through ads since we started syncing leads. But with our latest update, we're making your lead generation through ads even more targeted.
We've changed the game for our customers and enabled offline conversion tracking directly from HubSpot with ads optimization events. Now, your ads can not only be targeted at the right users but also optimized towards the right conversions.
Today, Google only knows an ad was clicked on, not what happens afterward. So their algorithms will continue to optimize toward getting users to only click. With ads optimization events, a signal is sent directly to Google every time a contact's lifecycle stage changes, which better informs their optimization algorithms to show ads.
Now, Google will know when a user became a lead or customer and how much that is worth to you. That means they can start optimizing toward the most valuable leads for your business.
Optimizing advertising campaigns toward users that have converted into paying customers helps you find more customers for fewer dollars, leading to a higher ROAS and a higher ROI on your overall marketing campaigns.
Get started with ads events.
3. Powerful Reporting
Highly targeted, personalized, and automated campaigns help marketers break through the noise, even at a big scale. That's great, but what's even better is clear, easy to set-up, and beautiful reporting. This is what will help you move mountains, and we've got a lot of updates to share.
All-New Custom Report Builder (beta)
Growing companies need quick answers to the one-off questions that drive business growth. And we know that our out of the box reporting just wasn't cutting it for many of our customers. That's why this year, we are excited to open access to the beta for our new custom report builder. Check it out in your portal right now.
Our new custom report builder is built to give you access to all of your data in one place — no spreadsheets required.
Now, you can access your contact, company, and deal data alongside your marketing email, landing page, and blog engagement data (with many more data sources to come throughout the beta) right within the custom report builder. This is a streamlined way to answer your key questions.
Check out the Custom Report Builder.
Flexible Dashboards
Your dashboards should give you a high level overview of your business performance at a glance, and help you understand what actions you need to take to move the needle. But that's pretty hard to do when you have to scroll through an endless series of reports to access your most important business metrics.
We are excited to introduce flexible dashboards to give you a beautiful, customizable, and data-dense dashboard that allows you to easily build and share dashboards with your team.
Previously, you were limited to 4 report sizes, making it necessary to scroll down a long page of reports to find all of your important information. Now, we can accommodate 20 different report sizes, allowing you to further customize your dashboards and put all of your most important metrics front and center to access the data that tells a story.
CMS
Hub
And if that weren't enough, I didn't even mention our biggest launch for marketers this year, CMS Hub. While we've had a CMS for quite some time now, and it's always lived in the shadow of Marketing Hub. But your website is too important to be considered an afterthought.
As we all work to pivot our businesses online, HubSpot's CMS supports your efforts to leverage your website and grow your business. That's why we turned the CMS into its own product line a.k.a. Hub. Marketing Hub is a marketing automation platform that helps you run campaigns. CMS Hub, on the other hand, is a content management system geared toward taking the pain out of managing your website. Instead of forcing you to manage plugins and your own systems, CMS Hub takes care of these systems for you, so you can focus on what really matters: the customer experience.
We've added a ton of power into CMS Hub Professional — like content editing tools that allow marketers to take ownership of the website, while also adding in features like local development, so your developers can leverage the tools technologies and workflows that they're used to when building peak performing websites. We also added a new Enterprise tier that lets you build interactive, personalized web-apps on your website. Website personalization in 2020 and beyond is going to rely more on membership-driven content and interactive experiences. With CMS Hub Enterprise, the possibilities for how you incorporate this into your own site are endless.
Like most things at HubSpot, CMS Hub is powerful on its own; but it's even more powerful when used in concert with Marketing Hub and the CRM. With both your marketing campaigns and your website powered by your CRM, you can start to create unified experiences for your customers across all your channels. This ensures that your web pages, emails, ad campaigns, and more are not only personalized but stand out from the noise.