Homesuite is a small business, but we're growing quickly.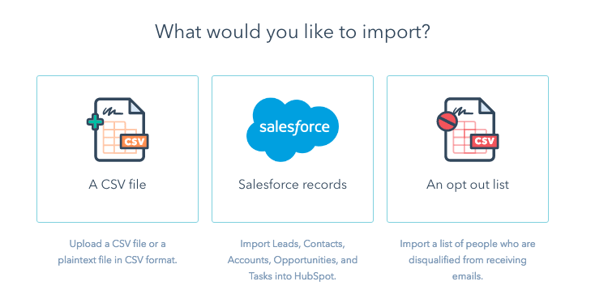 Up until this point, we've invested most of our resources in building a furnished housing marketplace platform. We've had some outbound marketing programs but little inbound. We were using Marketo for our marketing automation but had never taken the time to tailor it to our business, and our contract's renewal date was approaching.
The time had come for us to build a marketing automation infrastructure and an inbound program on top of it to take our business to the next level. Here's the story of how we got started using the HubSpot software.
Pairing Software Solutions With Strategy
While Homesuite's monthly furnished housing marketplace appeals to both business travelers and vacationers, our primary marketing goal is to develop long-term relationships with corporate travel agents, campus recruiters, executive assistants, and other folks often on the HR team. Many businesses have recurring needs for monthly furnished housing for their employees, and we want to make sure Homesuite is top-of-mind for them.
In order to achieve this goal, we needed a marketing automation solution that would help us segment our audience and deliver relevant content to each segment at the right moment. It needed to be smart enough to help us see what content was generating traffic and what kinds of traffic.
We took the opportunity to evaluate other marketing automation platforms, and we ultimately selected HubSpot, primarily due to how user friendly it is.
This post will walk you through how we managed the migration in just one week.
The Results
We've already added more contacts and subscribers in the last two weeks than we had in the previous quarter with our old system.

We spin up new landing pages in one tenth of the time.

Our team no longer avoids using our marketing automation system.
To make the migration, the HubSpot tools we use are HubSpot Marketing Enterprise and, soon, the HubSpot ads add-on.
Day 1: Perform a full Marketo data extract.
Extracting data from Marketo is not a free, off-the-shelf process, so we ended up exporting our lists, performance data, and some creatives in several batches on our own. Since we had never invested in building out custom creatives that we were happy with in Marketo, we didn't have much to export. It was really just the lists and performance data.
Day 2: Perform the import of all Marketo (and MailChimp) data and creative files into HubSpot.
First we set up our lists, which included unsubscribes. Since almost all of our Marketo contacts were already contacts in our Salesforce account, we really didn't have to import many contacts from the Marketo extract. We simply sync'd with Salesforce and Zendesk, and our contacts were uploaded. While the Zendesk integration is an "external" integration, meaning it's managed by Zendesk and not HubSpot, it was just as easy to set up as the Salesforce integration.
We did want to make sure we carefully imported all of our various unsubscribe lists from Marketo and MailChimp so that we could ensure we'd never email those people again. The unsubscribed contacts don't count against your HubSpot contacts limit.
As I mentioned, we decided not to import most of the Marketo email templates because of the ease of the HubSpot WYSIWYG editor and template system. So our import was much more simple than it is for some brands.
Learn how to import a list of leads and contacts into your account here.
Day 3: Set up workflows.
This is one area where HubSpot really shines. They have a very visual workflow generator that makes even complex workflows come together easily. The first workflow we set up was a series of welcome emails to people who fill out one of the lead forms on our site. Since we wanted the enrollment criteria to be a form fill, we made our lead forms HubSpot lead forms by using the code snippet made available on the form creation page.
See HubSpot's user guides on creating forms here.
Once we had set up our basic email workflows, we even set up our NPS surveying and referral programs using the HubSpot workflows tool after finding this super helpful guide from Rob Sobers. The one drawback to Rob's NPS system in HubSpot is that it's a bit difficult to report on specific quantitative results. It's easy to report on the bucketed (promoter, neutral, detractor) qualitative results, though.
We look at the NPS email template performance in the clicked links section.
Learn how to use branching logic in workflows in this user guide.
Our Results
Now that our NPS data is in HubSpot, we can easily report on NPS bucket-to-lifetime revenue correlation. We're also reporting on NPS bucket-by-industry vertical, which is helping us run more targeted marketing campaigns. To do this, we simply run a Salesforce report including the NPS bucket field, which syncs from HubSpot, and the industry field, which our sales team fills in when they speak with customers.
Days 4 and 5: Hygiene and architecture review.
With a few days of workflow processing behind us, we had collected some data points to evaluate. While doing this yourself, here are some thing to check.
Are your workflows set up properly? One issue we had was setting up too many overlapping workflows, which caused some contacts to receive the same automated email twice, for example. Our advice is test, test, test. Make use of the testing feature on the workflow setup page (below), and create contacts for a few coworkers and give them the attributes of some of your most important lead types in order to have them enrolled in your workflows.
Is the data syncing with Salesforce properly? The migration itself helped illuminate some key problems we had with our Salesforce architecture. For example, one problem we noticed right away was that HubSpot classifies "customer" as any closed won opportunity in Salesforce. Our sales team uses custom opportunity stages, though, and so we had to create a new HubSpot smart list that redefined "customer" based on our custom opportunity stages. We simply set a smart list criteria of lifecycle stage = customer OR the property that deal stage is equal to one of our closed won equivalents.
Day 6: Migrate the company blog from WordPress to HubSpot.
This is optional. We wanted to do it in the name of simplicity, centralization, and data.
We followed all the steps laid out in the Setting Up and Publishing Blogs on HubSpot project. Projects were another great facilitating aspect of getting set up in HubSpot. You simply search a library of step-by-step guides to accomplishing various tasks, such as migrating your blog in the software. Then you see a checklist that makes it easy to follow the necessary steps in your own account.
Day 7: Set up reporting.
Now that you have the basics set up in HubSpot, you can begin to set up reporting according to your KPIs. The off-the-shelf dashboards are great, and you can customize them to your heart's content. This was also an excellent learning moment for our company, as we had constructive debates about our exact definition of "marketing qualified lead" and what the handoff(s) between marketing and sales should look like. For example, our brand is an online marketplace for monthly, furnished corporate housing. Our target audience is business travelers with a very specific set of needs: Housing for 30+ days in one of our serviced cities. So we created a form on a new landing page where our website visitors could give us additional information about their needs.
We defined an MQL for Homesuite as a prospective tenant or booking agent who has a planned move-in date within the next three months, a budget of $2K+/month, and in a city we serve. Then we created a workflow to alert our sales team of new MQLs and create tasks in Salesforce. We also created a smart list and a report of MQLs that had been created in the past two weeks.
The Final Verdict
I could go on and on but will mercifully wrap it up here. This move is actually a healthy process. Don't feel locked in to your marketing automation, CRM, CMS, or any other complex marketing/sales software tool, especially if you're a small business. It's easier to migrate than you think, and it will force you to clean up your business processes and databases, which is likely a much-needed exercise.
The Homesuite team was amazed that we completed the fundamentals of the migration so quickly. As we look to the future, we're planning on building out our inbound strategy and content calendar so that when executive assistants and corporate travel agents need help with finding a great place to stay for one of their coworkers, they come to Homesuite first.
We love the fact that using HubSpot to its fullest doesn't require an expensive outside consultant. Our own marketing team has been able to build competence quickly and is eager to continue to improve because the software is so easy to use.
My name is Jon, and I HubSpot because martech should enable, not entangle. If you want more detail about any of this, don't hesitate to reach out.