On June 8, we launched the new HubSpot Agency Partner Certification (formerly known as the Partner Certification). If you're a HubSpot Partner, then this is a pretty big deal.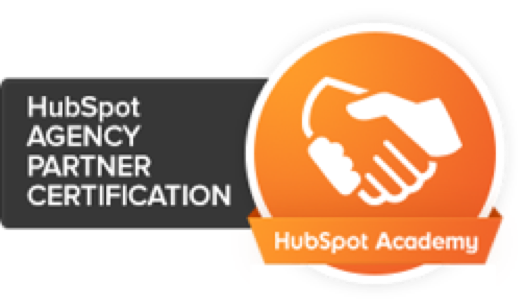 Why? Because this year we did a complete overhaul of the content and experience. Even if you've taken the Partner Certification in the past, you're going to want to check out all the new content available to you.
Tell me more about this certification…
The HubSpot Agency Partner Certification teaches agencies how to market, sell, deliver, and grow their business with inbound and HubSpot. This year, the new course includes 15 classes that cover the four stages of the Agency Partner Methodology. From marketing and selling inbound retainers, to delivering on those services and growing your business, this certification covers the fundamentals that all HubSpot Agency Partners need to know in order to be set up for success.

So what's new?
Besides the new name of the certification, there's five important updates to know about:

1. There's a new agency partner methodology.
We've updated the methodology from "Plan + Build," "Market + Sell," and "Deliver + Delight" to "Market, Sell, Deliver, and Grow." Here's what the new methodology looks like:
This is the framework that the certification classes follow, and together, these videos will teach you how to set up your agency for predictable growth using HubSpot.
The "Market" classes focus on positioning and marketing your agency to attract new leads.
The "Sell" classes walk you through the sales process to successfully close new inbound retainers.
The "Deliver" classes train you to execute the inbound methodology for your clients and manage those relationships.
And the "Grow" classes teach best practices for growing your team.
As an agency, it's important to master each of these sections. But that's a lot of ground to cover, so divide and conquer by having team members focus on the content that is relevant to their job role and responsibilities.
For example, those with a marketing-specific role should experience the Market classes. Meanwhile, the sales team is encouraged to focus on the Sell classes. Anyone servicing client needs should be prepared to cover the Deliver classes. And members in a leadership position should pay close attention to the classes in the Market and Grow sections.
If you're a new agency and don't have folks in specialized roles yet, you'll want to focus on mastering all stages, considering you're involved at so many points in the sales and servicing process.
2. Enjoy shorter, more digestible classes.
It doesn't take a lot of research to find out that our HubSpot Agency Partners are busy! This year, we made it a focus to favor more classes with shorter videos, over less classes and longer videos. The end result is a certification that has 5 more classes than last year's edition, but is 70 minutes shorter to get through. In fact, on average, each class will take you 23 minutes to watch, as opposed to 44 minutes.

Here's a little side-by-side comparison:
3. The video experience has been updated and enhanced.
To continue making the videos more engaging, we've updated this certification to reflect the new on-camera video style you'll see throughout many other HubSpot Academy certifications. As you watch the content, you'll see a balance between the professor talking on screen, and the slides that reiterate what is being said.
4. New content and updated agency examples.
In addition to presenting the content in a new and engaging way, we also refreshed and created all new content - this means that best practices have been updated and new agency examples have been included to help apply what you learn.
Here's a few sneak peaks of the new examples:
In the Defining Your Agency's Positioning class, you'll see a handful of agencies who have successfully differentiated themselves in the industry, including League Digital, an agency that focuses solely on helping grow businesses in South Africa.
In the Growing Your Team class, you'll see how Kuno Creative, was able to grow their agency through agile hiring tactics, thorough internal career growth plans, and a remarkable approach to sales.
And in the Growing with HubSpot Agency Partner Program class, you'll see how Scholes Marketing, one of HubSpot's longest standing agency partners, rose to become a Platinum tiered Partner today.
5. Videos now include transcripts.
Is that a enthusiastic cheer I hear? You're not alone. Transcripts have been a highly requested feature and we're excited to make that wish come true. Whether you learn better by reading, or English isn't your first language, you can now access the transcript for each video from the class page.
Ok, you've convinced me that I need to check this thing out. How do I?
To access the HubSpot Agency Partner Certification, go into your HubSpot portal and click on the Graduation Cap in the top, right-hand corner. Then, click on Certifications.
Scroll down to the HubSpot Agency Partner Certification, and click View Certification.
An important point to note - in order to take the HubSpot Agency Partner Certification exam, at least one user in your portal must be HubSpot Certified. So if you haven't taken the HubSpot Certification yet, head on over there first.
I went through the certification and have some thoughts. How can I provide feedback?
We would love to hear any and all feedback you have on the classes. The best way to do this is to utilize Tally. In the right-hand corner of each class page, you'll see a "How helpful was this class?" button. Submit your thoughts there. This program is created for you, so we want to know what you liked, didn't like and were just "so-so" on.
Get Started!
There you have it #HUBPARTNER - everything you need to know to get started with HubSpot Agency Partner Certification. Whether you're a new partner seeing this content for the first time, or working on renewing your certification for the third year in a row, we hope you learn something new and are delighted in the process.