As a marketer or sales rep, you use countless tools to capture and convert leads. This often means your customer data is scattered in many different places, which can result in time wasted copying and pasting between tools or even lost sales opportunities. In fact, a HubSpot study in 2017 found that of the marketers, salespeople, and business owners surveyed, 82% lost up to an hour a day managing different technologies. That's up to five hours a week spent not converting leads and closing deals.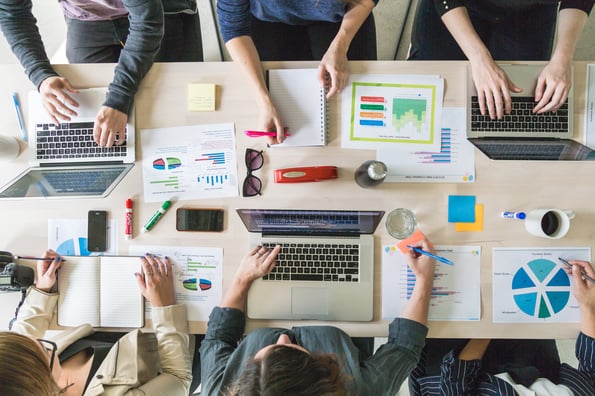 Intercom offers a suite of messaging-first products that help you proactively engage visitors with chat when they're live on your website and automatically qualify and route the best leads to the right sales reps. There's now an app that integrates Intercom with HubSpot, making it easy to sync your data.
But how can this app turn more leads into customers?
With the app, you can track leads and conversations from Intercom in your HubSpot account. Specifically, you can:
Send leads from Intercom to HubSpot, which means you never miss an opportunity to nurture a lead or close a deal with HubSpot workflows or targeted emails.
View HubSpot data in your Intercom Inbox, so you have all the context you need when chatting with a lead.
Log conversations with leads in their HubSpot contact timeline, giving you a complete picture of every lead's journey with your company.
Use conversations as triggers in your HubSpot workflows, so all your communications with a lead are coordinated.
Who Has Seen Success So Far?
Glad you asked!
HubSpot and Intercom are already proving to be successful together. Beta users of the app are seeing increased conversion rates and saving time previously spent switching between tools or copy-pasting.
Johannes Koeppel, CEO of WeTravel, explains, "With the HubSpot-Intercom integration, we immediately see the contact's full history, which leads to more targeted communication and better sales conversion. Plus, it's cut the time our customer support reps spend on tickets in half."
Intercom customers using similar data-syncing apps are sending over 1,700 leads per week to external tools. Automating this process has enabled teams to focus more on the conversations they're having with prospective customers rather than the logistics of keeping track of leads. Similarly, the HubSpot-Intercom integration enables users to maximize the value they get out of both of these powerful tools.
How Do I Get Started With the App?
Integrating is easy. The process consists of three steps: sync leads, send leads, and send conversations.
Step 1: Sync leads
Installing the app takes one click. Simply navigate to the Intercom App Store, open the HubSpot app listing, and click Install now.
Now, when you update basic details about a lead in Intercom, those details will automatically update for any HubSpot contact with a matching email address. Plus, you'll be able to see the contact's owner, stage, and status in your Intercom Inbox and link directly to their HubSpot profile. This gives you valuable context about a lead, so when you're chatting in real time, you have everything you need to know.
Step 2: Send leads
As you generate leads with Intercom—using targeted on-screen messages or your customized Messenger home screen—you can automatically qualify them and send the best leads to HubSpot. Then, you can nurture and convert those leads using your HubSpot workflows and targeted emails.
You can also manually send a specific lead to HubSpot with one click from the lead's Intercom profile in your Inbox. Just click the Create lead button next to HubSpot in your lead's profile next to the conversation.
If you want to send all new leads created in Intercom to HubSpot, you can do so in the app settings. Go to the Intercom App Store, click on the HubSpot app, and turn on the Automatically create HubSpot contacts switch. Every new lead you capture will be created as a contact in HubSpot.
Step 3: Send conversations
For all leads that have been synced with or sent to HubSpot, any conversations you have with those leads in Intercom will be automatically logged in their activity timelines in HubSpot. You'll have a complete view of the interactions that a lead has had with your company—no matter which teams or team members have previously talked with the lead. This makes it easy for you to continue a nurture campaign or a sale right where your company left off.
Intercom conversations can also be used as criteria in your HubSpot workflows. You can trigger an action based on when a conversation occurred and which words appeared in the transcript. As a result, your communications will be consistent and aligned across teams and tools so that your leads always receive the right message at the right time.
By integrating HubSpot and Intercom, you can seamlessly sync your leads and conversations, spending more time turning leads into customers and less time switching tabs. With the app, you can generate leads from your website using the Intercom Messenger, follow up with those leads using your existing HubSpot workflows, and ensure that all your teams have the information they need to close more deals.