The HubSpot Connect program brings new companies aboard each month to deliver helpful solutions to HubSpot customers looking to market as efficiently and effectively as possible.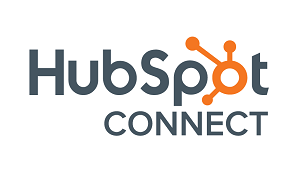 We're building an ecosystem of product integrations that helps our users expand and improve their marketing and sales capabilities — all while using HubSpot.
Each month, we showcase several of our newest product integrations and beta integrators to let you know how that ecosystem is growing.
Maybe you're already using one of these technologies and you're excited to learn about how it now integrates with HubSpot, or maybe you're in the market for a new tool to increase your team's productivity.
The HubSpot Connect program is growing rapidly. You can find all of our integration partners here. For now, let's get into some of the newest beta integrators and certified partners in the HubSpot ecosystem.
New Product Integrations in Beta
These technologies are currently in our Beta program, which means our users are still testing the integrations they've built. These products need your help to get HubSpot's official stamp of approval before becoming a certified Connect partner.
If you're a user of both HubSpot and one of these technologies, enable the integration in your HubSpot account to be one of the first to check it out.
Oz Content — For the content marketing manager.
Put together content briefs in Oz Content based on your HubSpot contacts' attributes and demographic information. Use these content briefs to better inform your content teams on the types of articles they should create to execute on middle-of-the-funnel campaigns.
Kixie — For the inbound sales rep.
Automatically sync Kixie call activity directly within HubSpot contact records. Use this call data to improve your outbound calling efforts.
Gatsby.ai — For the social media marketer.
Source micro-influencers from your website using Gatsby and then leverage that data within HubSpot to augment your inbound efforts.
Merlin Guides — For the new hire trainer.
Easily create processes within the HubSpot software to help train new hires, outsourced contractors, or existing team members.
New Certified Integration Partners
The Connect program is excited to announce that these four companies have acquired enough integration users to become Certified Connect partners. That means customers are loving the ways our software works together — and we're always looking to add value for each and every HubSpot user.
Dasheroo — For the data analyst.
With Dasheroo you can track your top KPIs from HubSpot alongside all the other apps you use to run your business. In just a few clicks you can build a customized dashboard to monitor and take action on the metrics that drive the success of your business.
DepositFix — For the ecommerce marketer.
DepositFix dynamically adds payment fields to your HubSpot forms. Payment information syncs to Stripe and other customer data is sent to HubSpot in real time.
needls — For the marketer running retargeting campaigns.
Leverage your HubSpot keywords and create hundreds of relevant synonyms to find people who express a need or want for your product or service on social media. Needls identifies these buying signals and shows your ads to these people for optimal targeting.
Simply take a photograph of a business card using your smartphone and Business Card Reader by MagneticOne Mobile will transfer the pertinent contact information into HubSpot, creating a brand new contact record. Business Card Reader by MagneticOne Mobile can recognize cards in over 25 different languages.
Let us know what you think of these integrations. Know of any other technologies you'd love to integrate with your HubSpot account? Email us at connectmarketing@hubspot.com.