Yes, this really is possible. Many businesses are hesitant to actively launch into blogging through a fear of who can do it and the time it will consume.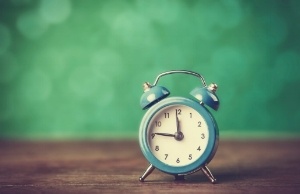 In 2012, I topped Google's search engine results page during the London Olympics. This was somewhat by accident but taught tremendous lessons on how this can be achieved. I was described by the World Paddle Awards as having the "rare ability to write fast, entertaining and informative copy".
Amazing things have come to me from blogging. I began blogging in 2007 and have continuously done so across many niche blogs as well as recently on Medium. On seeing a local newspaper headline Homelessness on the Rise I started a blog. This stimulated the formation of Milton Transitional Housing Corp., a charity supporting those at risk of homelessness. The success of the Canoe Slalom blog at the London Olympics opened opportunities to write for Sportscene.tv and I am now providing content and live Twitter race commentary for the International Canoe Federation.
Whether you're new to blogging or not, I have a few tips to help you be efficient and save time as you create and optimize your blog posts.
A Blog Post in 45 Minutes
Here are my tips on how to do a blog post in 45 minutes, broken down by the minutes.
1-5 minutes: Assign title, keyword, category, and tags
Define the focus keyword for which you want the page to rank, plus category and initial tags. Focus hard on title best practices and keeping less than 60 characters that will motivate recipients to click Read More.
6-10 minutes: Optimize file name of images, upload with alt text and descriptions
Ensure the images are saved with the business name, focus keyword, category with dashes rather than spaces or underscore. Ensure copyright permission to include image and that the featured image reinforces the title and focus keyword.
11-15 minutes: Fill in draft text
Quickly lay down random thoughts with a maximum 3 sentences per paragraph. Target 300-word content while seeking to add a personal connection or opinion.
16-20 minutes: Add hyperlinks and check they work
Add a few outbound links, and specify they open in a separate window. Include links to previous posts if applicable. Double check the links work.
21-25 minutes: Add call-to-action (CTA) button(s)
Ensure use of active verbs in CTA button and add text html link code
26-30 minutes: Include a quote and edit the text with headings, subheadings and Read More tag
Add a quote if you have one provided for you. Plan B - go off to an annual report, target website, lift a quote from a video, or sometimes even a tweet. Remember to correctly attribute the quote.
31-35 minutes: Reorder paragraphs to ensure logical flow
Start to edit, re-adjust order or wording of text so it creates a story. Go back to delete anything that doesn't reinforce the core topic. Keep it simple.
36-40 minutes: SEO analysis check, sharpen meta description and excerpt text
Check the SEO best practice tips which may be suggested by the tool, like HubSpot provides.
Write a new meta description and excerpt that captures the essence of the post and compels the audience to click the Read More tag. The meta description is what will be seen on a search engine results page (SERP) and can entince a user to click on your post.
41-45 minutes: Proof, publish, amplify, relax and measure
Review in preview mode to check visual impact and proofread thoroughly, picking up any missing punctuation. Check the permalink. Add hashtags for off-site posting. Post and breath. Amplify your blog post with social posts that include different images or titles.
Blog preparation
After a short break, start over and begin planning the next one. In part, the ability to knock out any content in 45 minutes is down to good planning. An additional tip is to have multiple posts in various stages of preparation to allow some flexibility and ability to react to a topical subject. Keep these blog prep tips in mind.
1. Pick the topic
Plan the topic that will resonate with your personas and reflect your brand. What information are they looking for that they can't find anywhere else? Outline the keypoints that the blog post will need to cover.
2. Send a maximum of 3 questions to a couple of people asking for a 2-3 sentence quote
Ask no more than 3 very open questions from which you can take a quote, ideally 4-5 days in advance of when the post needs to be complete. Guide the provider of the quote to limit to 2-3 sentences. Bonus: not only will you have a quote to feature, but they'll likely share the post with their network.
3. Put call out for complementary landscape images
Ask the provider of the featured quote or communications team to obtain 2-3 landscape images. A fall back is to get written permission to use a picture from their website. Keep copy of the email. Acknowledge copyright owner of image in post.
There are many commonalities with traditional best practices in writing press releases. Inclusion of a quote, photograph, and spending 50% of your time carefully considering the headline. With more sophisticated blog content, take a leaf from key historical political figures who would write letters then put them in a drawer and sleep on it.
Recommended Resources
Paul Cherry's Questions that Sell book had a profound impact on me. Asking the right questions is a skill; a very valuable one.
HubSpot epitomizes online authority. I highly recommend HubSpot Academy and advocate for people to take advantage of the Inbound Certification. We followed our experience of inbound marketing, and Website Grader now reports we have a 97% grading on our website.
Take Away
So to go full circle, is an optimized blog post possible in 45 minutes? Yes, and most definitely with practice, once you develop your own system and template. For an alternative prospective I encourage you to reflect on the 5 tips in How to Publish 6 Blog Posts Every Week.