Hypergrowth SaaS businesses like my company, Hotjar, are often faced with the happy problem of too many free trial leads flooding into HubSpot. Thanks to lots of word of mouth buzz around our mission to democratize user analytics, and some clever advertising, we took off fast a couple years ago.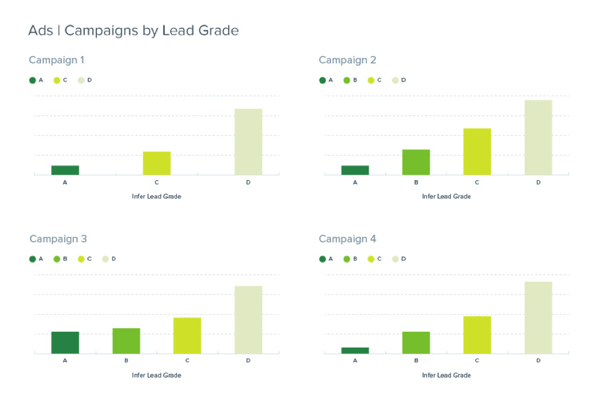 I wasn't around for the early "fresh-out-of-beta days," but as a newer team member, it's quite nice to stand on the shoulders of an amazing product and founders who are true visionaries. When I joined around nine months ago, it had become challenging for our team to vet which leads (out of around 600+ new users each day) to target for premium business and agency plans.
While we get tons of value from using HubSpot for both our CRM and marketing automation needs, we couldn't properly segment and personalize messages for our highest potential users out of the gate.
That is, until we added Infer Predictive Scoring to the mix. Now, we have a custom predictive model that works with HubSpot and our Intercom customer messaging platform to provide accurate data-based predictions of how well each lead matches Hotjar's ideal customer.
Here's what we've learned by using predictive intelligence to inform more advanced sales and marketing tactics.
Lead Flow Prioritization
Since we have limited resources to give personal one-on-one demos during those critical 15 days of a free business plan trial, (after which, a user will be downgraded to our free basic plan) it is very important that we target only the highest potential deals that could most benefit from a human touch.
Our new predictive fit scores help us find just the right leads to focus this energy on. We have easy visibility into our best-fit (A-Leads) and worst-fit (D-Leads) leads within HubSpot, which helps my team find the VIP prospects who we should offer the white glove treatment to. In fact, after restructuring our lead flows based on Infer's predictions, we saw 4X demo engagement from A-Leads, as opposed to B and C-Leads.
The best part is that we don't even need to have a qualifying discussion or do any manual research to find our top leads. Predictive intelligence has been a sweet spot for us, and we've seen great conversion rates (5-10%) as a result of encouraging our best-fit prospects to self-schedule 1-on-1 demos.
Personalized Customer Journeys
Infer and HubSpot also help us automate and personalize nurture programs. One hour after someone signs up as a new Hotjar user, they receive a welcome email from us. Then A-Leads receive additional personalized messages, which are transparent and pithy, and tell them why they've been selected to receive an exclusive demo offer.

In this way, we've used predictive scores to help architect our customer journeys -- an Infer A-Lead gets more frequent, exclusive messaging, with more personalized touches than other leads. While our B, C, and D-Leads receive a similar style and tone of messaging, the emails focus on educating them about Hotjar and highlighting our best-in-class customer success team as their source for answers.
In addition, we use the scores to better understand our ideal customer profiles and personas, and to further personalize communications for audiences we want to prioritize in the buyer cycle. One of the biggest differences we've seen in our A-Leads is that they tend to be larger companies, with lots of red tape to navigate and layers of approval. That's why offering them 1-on-1 time is a great way to overcome their typical barriers during onboarding. We also found that certain personas typically have higher Infer Scores (and are more likely to become power-users).
Campaign Measurement
Finally, we leverage predictive to inform our marketing campaigns so that we can continually test-and-invest in various creative and channels. By looking at which sources produce the highest proportions of top-scoring leads, we can evaluate and optimize campaign performance based on true impact vs. misleading volume metrics.
The next big step we're really excited about is getting smarter with our advertising through predictive. We've already identified a channel that delivers 4X more Infer A-Leads than our usual, and can put more effort behind it. Infer lets us look at acquisition programs based on who's coming in, and we can tell exactly which ones are sending us the most good-fit leads.