Imagine a world where you could use the HubSpot deals tool to include and track the products or services your business offers.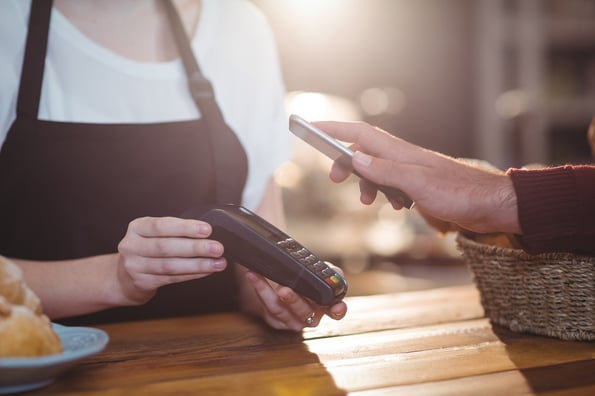 Sales Professional users can now do so with the product library tool.
Instead of seeing only a simple dollar amount on your deal records, you can now track exactly what you're selling to your customers.
With product libraries, you can enter the name and price of your goods and/or services into HubSpot and associate the individual items with a deal. You can also include a description and select if the price is recurring or fixed.
Now, all of your contacts' purchased items are kept on the deal record and can be easily edited and managed.
Go to your product library now.
Creating Your Products
Let's say you own a business that sells clothing. You offer two options:
A fixed-price product, such as a pair of shorts.
A subscription product that gets charged monthly, such as a subscription clothing box.
You can now add both items to your product library with descriptions, and then include the price and how often that charge occurs.
What to do to get started.
From your sales dashboard, navigate to Settings in the menu bar besides Sales Tools.
In the sidebar menu, click Sales and then select Product Library.
1. Add your fixed-price product.
· Select Create product in the upper right-hand corner.
· Enter a Name and Description.
· Click the Fixed radio button.
· Enter a Price.
· Click Save and add another.
2. Add your recurring subscription product.
· Select Create product in the upper right-hand corner.
· Enter a Name and Description.
· Click the Recurring radio button.
· Enter a Price.
· Click Save.
Once you've added both products, you should see them in your product library.
Adding Your Products to a Deal
Your newly created products are now ready to be added to a deal as line items.
In this example, let's imagine you have a contact named Amy who wants to buy both your products (a pair of shorts and a clothing subscription box). To include these as part of her deal, you can navigate to Amy's existing deal record (or create a new one), and add both of these items under the products section in the left sidebar.
Adjusting Pricing to Close More Deals
With the products tool, you can easily identify which contacts or companies are interested in your products and service them accordingly.
For example, let's say through tracked email correspondence, you identify that Amy is interested in your monthly subscription box, but she isn't ready to commit to purchasing yet. Using product line items, you can offer her a discounted price on the subscription clothing box within her deal. This will encourage her to try your product before signing up for your subscription at the full price.
1. Add a discount to a product line item.
· Hover over the line item of interest.
· Click Edit.
· Scroll to the Price section of your product.
· Enter the dollar amount to subtract in the Discount field.
· Click Save.
Adding a discount will update the price on this instance of the product line item to the difference between the original price and the value added to the discount field.
By taking advantage of the discount functionality, you can offer more value with lower risk to your contacts and companies when they sign up for your product or service.
Reporting on Your Products
Currently, reporting on the products object is limited to two specific reports measuring the quantities and prices of individual items.
These are the Sales by Item and Average Selling Price reports. Both can be found by clicking the Add report button in the top-right corner of your Sales dashboard, and then navigating to Sales > Products in the left side menu.
As the product grows, HubSpot will be looking to include further reporting options, like custom reports and product-specific deal filters.
With the new product library tool, it's now easier than ever before to add context to your deals.
Prior to this functionality, deals simply contained a dollar amount, leaving the specifics of the deal to be lost in notes on the deal timeline or hidden within deal properties.
Now, however, the products or services contributing to your deals can be found front and center. This helps you and your sales reps focus on what's most important: Closing your deals.
How will you use the product library feature in your day-to-day sales workflow? Are there any additional features you'd like to see in the product library tool? Let us know.