HubSpot isn't only for the marketing, sales, and service industries. Your recruitment efforts and results can benefit from inbound practices and HubSpot tools, too.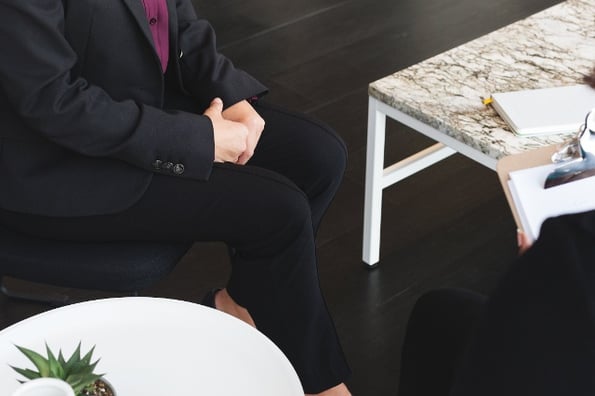 I know this to be true here at Leighton Interactive, as I've experienced this recruitment success with one of our clients, Knobelsdorff Electric Inc. (KEI) — a rapidly growing company based out of Goodhue and Eagan, MN, completing projects across the Midwestern states. With 30 years of experience and industry expertise, KEI operates primarily in the heavy industry arena, offering a one-stop shop for commercial and industrial electrical services and controls engineering to customers.
And KEI needed our help attracting top talent for their team.
We've found by taking the inbound methodology and applying it to recruitment efforts, we're able to increase the number of qualified applicants. Keeping the buyer's journey and flywheel in mind, we used HubSpot tools to attract the right talent for KEI. This is our story.
Inbound Marketing and Recruitment
You're probably thinking, "But isn't HubSpot for marketing, sales, and service? How does recruiting fit into the picture?"
Great question! Let me explain:
Instead of targeting potential customers, you're targeting potential employees.
Instead of generating leads, you're generating applicants.
Instead of the typical way you would go about recruitment efforts, you set out to attract potential employees, educate them about your organization and the available position, and convert them into an applicant.
From there, you can carry out your typical interview processes. Once all the different components are in place, inbound recruitment efforts end up doing a lot of the heavy lifting for you.
A Real-Life Example
Okay, back to KEI.
KEI was actively looking for project managers, electrical engineers, journeymen, controls engineers, and estimators … just to name a few. And according to President and CEO, Karl Von Knobelsdorff, they "need to hire them yesterday."
KEI simply has more jobs coming in than they can staff for. You could say this is a good problem, but from a company's perspective, turning away projects because you're understaffed is far from a good problem.
Karl Von Knobelsdorff was referred to Leighton Interactive by another one of our clients, Mead Metals. He had a very specific project in mind for us. He didn't have questions about lead generation or increasing sales. Instead, he came to us with a different question …
How can inbound marketing help me get more job applications and hire more employees?
So how do we take what we know about inbound marketing — think awareness, consideration, and decision stages, nurturing, content building, etc. — and apply it to HR and recruitment?
We think outside the box and creatively apply our knowledge, that's how. This wasn't our first rodeo with recruitment via inbound marketing, and we got right to work.
One Tool at a Time
We learned that using inbound marketing for recruiting helps us to create a strategic approach to not just finding more applicants, but the right applicants. As we set out to build a strategic plan for KEI, we identified the right tools for our efforts so that we could connect and engage with the best applicants for these positions.
How did we do it? We used these following HubSpot tools (along with hard work, dedication, and creativity):
Website pages
The first task at hand was to make adjustments to the website. Right out of the gate, we noted some opportunities for user experience improvement; more importantly, the current setup for accepting job applications online was not functioning properly. In other words, we did some very top-secret magic (i.e., design + development + inbound marketing) to get the website closer to where we wanted it to be.
We also added a "quick apply" button and form to the website so that at the very least we could start recognizing any applications that might come in online. In the first six weeks of adding the "quick apply" option, we collected 24 applications.
Personas tool
A foundational piece of inbound marketing is knowing who your audience is. Persona development was a crucial step in the process of inbound marketing for recruitment; we didn't just want a massive amount of applicants; we wanted the right applicants … qualified applicants.
So, we did our research. We looked into demographics and educational and licensing programs. We also interviewed employees and worked to determine where "the perfect applicant" spends their time, gets information, and is influenced.
Within the HubSpot software, we can input our personas and track which contacts are corresponding with our anticipated profiles. This way, we can continually make adjustments to solidify who the audience is, and where we are or are not being successful in reaching them.
Blogging tool
KEI had no blog content prior to working with us, and they now have nearly 30 live blog posts. The blog has brought an additional 1,566 views to the website and made a massive impact on traffic from organic search.
We use the HubSpot blogging tool to draft, write, and publish blogs. This tool was the best option, as we could use it to add links, photos, and CTAs, as well as track the performance of the blog.
Social media tool
We manage their Facebook and LinkedIn accounts, and in the last six months, we published 120 posts on each platform, in addition to the daily strategic interactions on behalf of KEI. With a 104% increase in likes, we've more than doubled the audience size on Facebook and grown the LinkedIn audience by over 30%.
Scheduling social messages in HubSpot gives us the capability to see what posts are performing on what platform and what times of day are suggested for posting. We can see a calendar view for management of the project, and click into specific posts for editing, cloning, and easy adjusting. And like I always say about HubSpot: Everything is talking to each other… so there isn't a single message, blog, or website page that goes live without us being able to track the performance.
Impactful Results
Our research didn't stop with persona development. We've continued using data to see what job sites are most popular and have the best ROI; we're building content and crafting social messages to nurture contacts and setting up social and paid ads to target potential applicants.
Blog Performance
Blog Views
Social Media Performance
As I mentioned, when we first dug into working with KEI, their online application wasn't working. So as positions opened, we added individual application pages, in addition to the Quick Apply form. This allowed us to create content for each posting with specifications to that job and segment applications. We've chalked up 3,487 views to the job posting pages, and they're converting at 8%.
To date, we've had over 350 applications from 275 contacts in 6 months. Of those, KEI has interviewed 30% of applicants. Now 30% may not sound like a lot, but in a highly technical field where a company is very selective (rightfully so) about their employees, we'll take 30% any day.
From our first month to our sixth, we saw:
160% increase in website sessions.
1,280% increase in application contacts.
While crunching numbers, I silently asked myself, "I wonder how many people visit the site AND apply for a job?" Eleven percent. Eleven percent of visitors to the KEI website apply for a job once they arrive. Their website is converting at eleven percent for their goal.
That's impact.