Holy cats and dogs, did you all blow us away this year at INBOUND!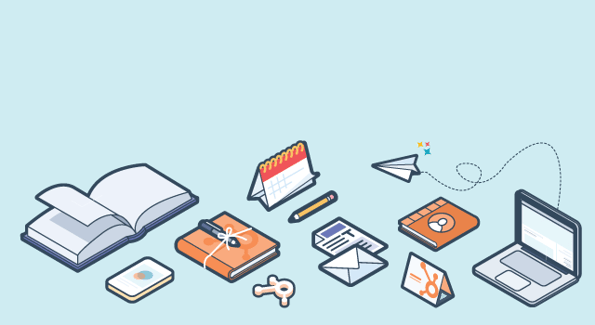 We mean, seriously. HubSpot employees have not stopped raving about all their conversations with you in hallways, at parties, and all over Club INBOUND.
So to show our thanks, we're dedicating the month of ROCKtober to you, our beloved customers. The best part is, whether you made it to INBOUND or not, this is one party you can all join.
Throughout this month expect to see lots of customer content on our blogs and social media channels. We want to connect you will all our other successful customers' inbound stories, best ideas and advice so that together you all can accomplish more.
Here's how it works:
Use and follow the hashtag #HSRocktober to join in all the fun. You can chat with one another, share your questions and experiences, and Tweet your favorite case studies or any other materials to show what you're accomplishing and help fellow customers excel.

On our social channels, we will share customers' case study stories and reviews every day to recognize the awesome stuff you all do.

Watch this blog for customer profiles, and c

onsider applying to guest blog here: share your story. Other customers would love to hear what you did with inbound marketing to grow your business.
Best of all, we're giving away a free INBOUND 2015 All-Access Pass for the best customer video submitted this month. Learn all about it on our ROCKtober Video Contest page.
But for today, let's kick things off with you the top 5 things we learned from you at INBOUND this year.
1. You FREAKIN' Rock!
We are truly humbled to have such amazing customers. The collective enthusiasm, energy, and innovative work coming from our customers is what makes this entire thing work. Hearing from so many of you every day of INBOUND, we all got a chance to remember how much we love to hear how each of you is rocking out your businesses.
2. In the words of Amerifirst's Dan Moyle, "Get over yourself. Your industry isn't boring to your leads and prospects."
What he means is that regardless of your industry, your business at it's most fundamental is solving someone's problems. Providing content, guides and other support to help people solve that problem remains king. We should tailor our marketing content to our audience's needs - put the customer first, always.
3. No matter how busy you are, you can't sacrifice content.
"Content is still king. We are all busy, I get it. But content remains the best way to attract, engage and delight your audience" said Luke Probasco at Townsend Security. "We're all in sales and marketing." His advice to get it done? Get the buy-in of your leaders and enlist help from everyone at your company, from sales reps to your support team, to source great content and ideas that you can create, repurpose, and curate/share from elsewhere.
4. HubSpot customers are brilliant and truly innovative in what they do.
The number of industry movers and shakers attending INBOUND this year was at an all time high. Like HubSpot, our customers aren't satisfied simply by reaching their goals - rather - they strive to exceed them. "Remarkable results rarely come from avoiding risk. You must try new things." - Dharmesh Shah
5. Other customers want to learn from you.
There was a HUGE amount of knowledge, advice and stories shared during INBOUND. As marketers we're story tellers and we love to share with others!
We know that whenever our customers get together to compare notes, they come away knowing more about making their own companies more successful and effective. We want to hear more about how you're rocking your business with inbound, because we want to share your story with the rest of our customer community.
So stay tuned to this blog, as well as our social channels and by following the hashtag #HSROCKober. Every day for the rest of October we will be sharing your stories, testimonials, videos, and advice to spread the love of inbound marketing.
ROCK on you amazing marketers, ROCK on!