The recent departure of Vic Gundotra, the creator of Google+, from Google has led to speculation that the social network will be undergoing some changes in the coming year. According to Google however, these changes will build off of the foundation of Google+ rather than uproot it entirely. As the world learns more about exactly how Google+ will evolve, it's a good time to make sure you have the foundational elements right so you're ready for any change. This post will give you some strategies for optimizing your Google+ page and some breaking news about publishing to Google+ from HubSpot.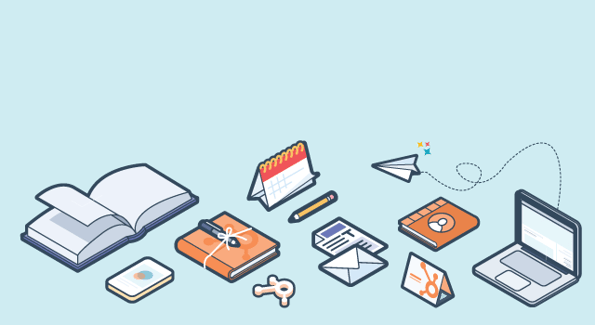 First, let's start off with some good news. Beginning today, HubSpot customers will be able to publish directly to their Google+ pages using Social Inbox. (Go there now to check it out!). Why publish to Google+? Your Google+ page is more than just another channel for your content. There have been a lot of changes in the last two years to the way Google finds and prioritizes content in search results, and it's no surprise that Google's search results are becoming more and more influenced by content published within their own platform. Regardless of how Google+ changes in the future, content published to Google+ today is crawled just like other pages and served up as search results. Beyond the content you publish to them, your profiles and pages on Google+ are ripe with opportunities to maximize SEO.
Whether you already have a page or you're ready to create one with your Google+ profile, here are 3 quick ways to boost the SEO value of your Google+ page.
#1. Bulk up the "Links" section
Every Google+ page gives you the opportunity to add links that are important to your business in the "Links" section, which you can find under the About menu in the middle of your page:
Starting with your website url is an obvious choice, but you should also include other important links such as your blog, other social profiles or any page to which you want to drive traffic. Here's what HubSpot's Google+ Links section looks like:
The SEO benefit: Embedding these links directly into your page will not only increase visibility for these sites -- it'll provide Google with information that helps determine how relevant this particular page could be to a user searching for you on Google. Those links will also help users that stumble on your Google+ page with the information they need to identify who you are, and possibly click through to your site pages.
#2. Get Your "Story" Straight
Also found under the About menu is your page's story, where you can add a tagline and an introduction to your business.
The content in your Story directly affects your page's meta description. When your page shows up on a search engine results page (SERPs), it will include your page name, followed by your page's tagline and the first part of your introduction. Here's an example of what HubSpot's Google+ page looks like on a SERP:
The SEO benefit: Meta descriptions are present on SERPs to convince the reader that yes, this is what they are looking for and yes, they should click through to your page. Creating a meta description using both keywords you already rank for and search terms you know your target audience uses to find a solution like yours will increase the chances of the reader clicking through to your Google+ page. Be careful, though: It can be enticing to stuff this with more keywords than necessary. If you read it aloud and it doesn't sound natural, consider revising and using only 2-3 relevant keywords.
Need some help with this? Check out our post on writing effective meta descriptions.
#3. Link your Google+ page to your website
If you haven't already, you'll want to link your Google+ page to your website. Wondering if you've done that already? If you have, you'll see little gray checkmark next to your website link on your Google+ page (you can see it in screenshot in section #1). If you haven't, you'll see this "Link website" button:
Google gives you simple instructions on how to do this, and even provides an easy way to send this to the person that manages your website:
The SEO benefit: When you link your Google+ page to your website, you're creating inbound links, which helps your website naturally rank better in search results. Inbound links are defined as links found elsewhere on the internet that sends users directly to your site. They are key to how Google determines your Page Rank. So, if you've filled out the Link section on your Google+ page to include multiple links back to your site, you're increasing the chances for visibility on SERPs.
How else can I optimize my Google+ page for SEO?
Beyond the quick wins above, there are a few other ways you can bump up the SEO value of your Google+ page. If you've got more than 10 followers on your page, a profile photo and a page older than 30 days, you can claim a custom URL that matches your brand and increases visibility on SERPs for your brand name. Google Authorship could be another important SEO win for your company and something you can take advantage of if the Google profile that powers the page account publishes content regularly.
What questions do you have about optimizing your Google+ page for search? Let us know in the comments!