Times have changed. The way people do research has changed. We're now in the information age, where people go online to find answers. With all of this information at our fingertips, it's no surprise that Google receives at least 1 trillion searches per year.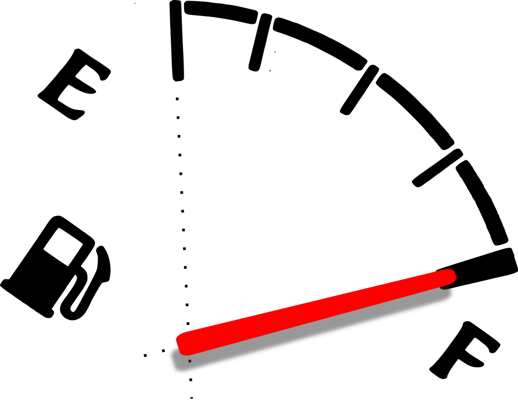 If you're a business owner or marketer competing for space online through inbound marketing efforts, you need to deliver educational content. Think of your content marketing plan like your car, and educational content as the fuel. Your educational content is what attracts interested prospects to your site and helps convert them into leads.
The HubSpot Academy hosted World Certification Week during the month of May. The week included five career-building events for sales and marketing pros. I had the opportunity to talk with Growth Marketer, and co-founder of ContentMarketer.io, Sujan Patel, about the power of educational content in an informational world. During our 30-minute interview, we discussed the state of content in today's world, how it's evolved through the years, and how to best tell a story to attract an interested audience.
If you're an inbound marketer who wants to improve your content marketing efforts, then check out these six tips to creating better educational content.
Tip 1: Create quality content
While nothing new, a lot of low quality content still exists. If the content is not providing value, then don't waste your time creating it.
When you create content with a purpose, you'll gain trust from those performing research online. Content is major deciding element for prospects. Their search for solutions goes through your content.
Evaluate what you're currently doing from a content creation standpoint. If you don't know why you're doing it or don't know if it's bringing value to your business, then stop and re-evaluate.
Tip 2: Tell a helpful story
When content marketing is effective, it provides a positive, helpful experience for the end user. The experience should inspire and educate them to help make a more informed, confident decision.
Content comes in many different forms. Content is video, audio, email, social media, and so on. Don't think people are going to come to your site and make a decision right away. It's very possible you'll have multiple touch points with a prospect before they become a lead or customer.
HubSpot makes this process easier for customers, as it's an all-in-one marketing platform. Being able to keep track of a contact is critical to offering the most relevant information that suits their needs. You can even create a smart list to identify a grouping of individuals that meet specific criteria. This way you can serve relevant content, as opposed to a one-size-fits-all content approach.
Tip 3: Create interactive and engaging content
Content is always going to play a major role with search engine optimization. With Google's algorithm update from earlier this year, content is not just about optimizing keywords anymore. Now it's value is also based on the experience your content gives and whether or not it's helpful to the end user.
Don't be afraid to get creative. Test different ways to engage visitors on your site, like NASA did for their 50th anniversary with an interactive timeline guided by an animated robot name Automa.
To get started, don't try and reinvent the wheel. Do some research. Take a look at what others are doing to generate some ideas. As my Visual Design Professor, Benjamin Spear, once told me, "Steal what works."
Tip 4: Don't be afraid to produce thought leadership content
Many businesses still operate with the mentality of "why buy the cow if you can get the milk for free." Most create content with less thought leadership value because they fear the person will have everything they need and won't need their business.
Consider this, what if your competitor created the thought leadership content that you were afraid to put out into the world? Now, you've missed the opportunity to be that thought leader and build a relationship with a prospect.
While you can always make up for it and create content, generally the first to create content around a specific topic reeps the most benefits. Don't pass up being the first to be helpful for fear of losing business.
Tip 5: Personalize the content experience
Once you turn a visitor into a lead, you've captured their email address. This is helpful for two reasons. 1.) You can retarget them with relevant content via email and 2.) you can personalize the messaging of email and website content.
As a HubSpot customer, you have the power to personalize email and website messaging through smart content. One-to-one marketing is the key to standing out in today's cluttered content space. In fact, 94% of marketers said that personalization is a key to their marketing success.
Tip 6: Keep your customers educated
Don't just create content to secure new customers; create content that helps retain your current customers. According to Terry Gillen, author of Winning New Business in Construction, "Attracting a new customer can cost as much as 15 times more than retaining an existing customer."
As a HubSpot customer, you have the ability to create workflows. Through this, you can automatically send content to your audience in order to keep them educated and abreast to pertinent updates.
The six tips above are only the basics when it comes to creating educational content. If you want to learn more, then watch our entire broadcast on creating educational content and stay connected with inbound.org.
What tips do you have for creating educational content? Tell us in the comments field below.