LinkedIn Groups, just like other social networks and groups you belong to, come with their own set of dos and don'ts known as best practices. While you're using your group to build real relationships with customers and prospects and creating awareness for your company, there are strategies to keep in mind so you're managing your LinkedIn Group the best way you can.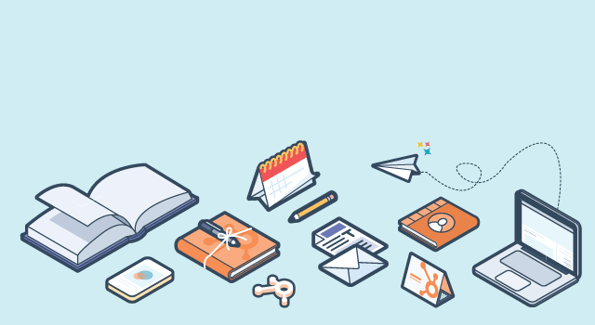 Best Practice #1: Don't spam your group with irrelevant content.
Think about this: LinkedIn users who've joined your group have given you permission to share your content with them. It's a different scenario than posting to Twitter, where that content could be viewed by anyone. Members of your group joined purposely because they are in the same industry, interested in the group topic, or interested in your company. These users have raised their hand and have said, "I want to know more about ______! Tell me!"
With that, it's best practice to really consider the content you're sharing with your group and make sure the content is relevant, helpful and informative. Spammy, irrelevant content can turn people off and isn't a good representation of you and your company. Put that critical thinking cap on when sharing content with your group: How will this help or educate my group members? What can I post that's been discussed lately? Will my group care about this? Answering these questions before diving into publishing will make sure you're always optimizing what you're sharing for your group members.
Best Practice #2: Don't let your LinkedIn Group go stale.
It can be tempting to create your LinkedIn Group and then plan on "seeing what happens." When you created your LinkedIn Group, you checked off a box on your social media strategy to-do list, and completing tasks on a to-do list feels good. But you have to think about your group the same way you think about planting a tree. Of course there's some initial legwork involved - like digging the hole for the tree to live - but the real value of the tree comes when you've nurtured the tree long enough that leaves grow for shade.
Just like you need to nurture the tree, you have to be an active participant in your group to foster discussions and business. It's not enough to just create the group and let it grow on it's own. People join LinkedIn Groups for the content, discussions and the networking that happens - and as the manager of the group, it's best practice to stay active and engaged with your group members. This means adding value to ongoing discussions, but also adding value through regularly-shared content. Keep in mind that LinkedIn Group digests go out to members daily or weekly depending on settings, so if there's nothing new to check out, no one's checking out your group.
Best Practice #3: Spread the word about your group.
While your LinkedIn Group might be just one of the many communities you're connecting to and networking with, it's still important to promote your group whenever possible. Here's the bottom line: Every social network has valuable networking benefits for the sheer fact that social networks are designed to connect one person to another. But LinkedIn is the world's largest professional network, a network that makes it easy (if you'll put in the effort) to build real relationships with other folks. The connections you make via your group could become much more than just group members in the future.
That being said, it's best practice to, whenever you have the chance, spread the word about your LinkedIn Group and encourage others to join. There's several ways to do this, like personally inviting your industry peers to join or talking about your group at an upcoming industry event.
What other best practices are working for you while managing your LinkedIn Group? Let us know in the comments!