The importance of including social media as part of your marketing strategy is stronger than ever as millions of users actively engage on Facebook and Twitter daily. The popularity of these social networks provides you with an increased potential to get your company's name out there, share content, and draw more people to your website. The opportunity to increase brand awareness and find potential customers on social media is something that shouldn't be missed. After all, it is your job to make people aware of what your company offers, right?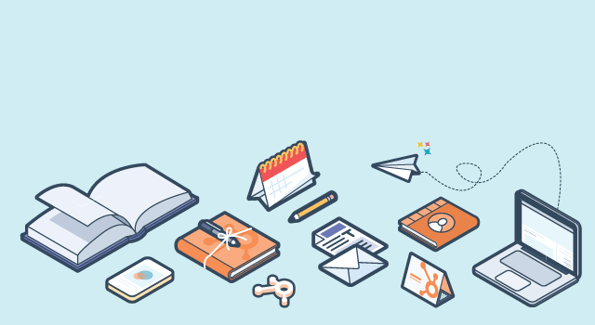 Right. That is why inbound marketers practice social prospecting. Social prospecting refers to the act of scouring social networks and identifying potential prospects for your company. From there you can engage with these potential prospects to draw them to your website and pass them along to your sales team. There are several ways you can set yourself up for success with social prospecting.
Prefer Hands on Learning? Join a local HubSpot User Group this month. The local HUGs are covering social prospecting through workshops in early 2014. These workshops are set up to teach HubSpot users ways to monitor keywords and mentions of their company on social media, as well actively look for prospects. By attending a HUG meet-up, you can learn about social prospecting with other marketers and spread the word about your company.
How to Set Up Twitter Prospecting Using HubSpot
To get started here are the three items you will need:
A connected Twitter profile in your HubSpot account.
Keyword phrases that people use to find you.
Organic content related to those keyword phrases.
Step 1:
Write down the top three keyword phrases that people use to find you on search. Then write down three pieces of content that are related to these keyword phrases. These pieces of content can be used to draw prospects back to your website.
Step 2:
Go to your social monitoring tool in Social Inbox and create new streams for the keyword phrases you wrote down.
While creating a new stream, select "All of Twitter" to monitor and enter your keyword phrases under "Including ANY of these keywords".

To customize your stream's results, use the "more options" drop down to include or exclude specific words or set location requirements.

Lastly, you will want to set up email notifications for you and others on your team to get the results of this stream delivered directly to their inbox. If you would like a full tutorial of HubSpot's social monitoring tool, you can attend the HubSpot Academy's Social Monitoring Class.

Step 3:
Monitor your streams on a regular basis by setting aside 20 minutes per week. Social Inbox color-codes tweets based on the Contacts you have in your database. Mentions that are green are your customers. Mentions that have no color coding are not contacts in your database yet. Mentions that are gray mean that you don't have this person's Twitter handle on file, but you do have someone in your database with the same name. Mentions that are orange indicates that they are in your contact database.

Step 4.
Scan your streams to delight customers by replying to their tweets or engage with potential prospects by offering them pieces of relevant content. Always try to move your prospects through the funnel by sending them a relevant landing page if it feels natural in the conversation.
Social prospecting is more than monitoring keywords or mentions of your brand. It's about engaging with people that may not know what your brand can do for them and building a trusting relationship. Download the entire social prospecting workbook to learn the fundamentals of how to listen to social media conversations to generate more leads for your business.