Twitter is a multi-faceted beast. On one side, Twitter has become the go-to resource for the latest news, resources and interesting reads. On the other side, the misconception that Twitter is just a bunch of people sharing photos of their breakfast is not completely wrong. What I mean is, people are talking about everything on Twitter. Your customers and prospects are there, but so are millions of other people. So how do you make Twitter more manageable and just find the content that matters to you?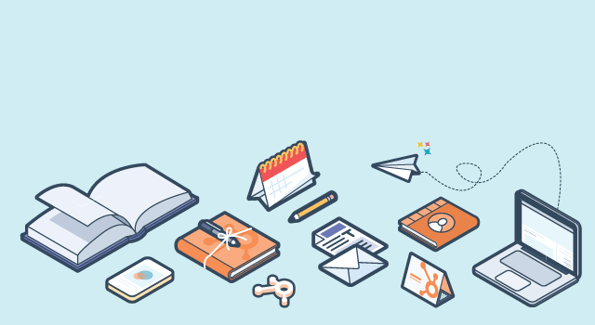 Below are a few tips for using Social Inbox Monitoring to help you dig through the clutter and find out what the people you care about are saying on Twitter.
1. Find out what your leads or customers are tweeting.
Every day your HubSpot database is growing, whether that is from people filling out one of your Landing Page forms, subscribing to your HubSpot blog, or being imported after attending one of your events. Wouldn't it be great to know if these people are on Twitter and what they are saying? With the Social Inbox tool, you can monitor any list you have in HubSpot and stay on top of what your leads and customers are saying.
How List Monitoring Works
When a new Contact is created in your HubSpot database, the software goes and checks Twitter to see if someone with that email address has a Twitter account. If they do, HubSpot will add their Twitter username to the Twitter Username field on their Contact record. (Note: that means if the user has a Twitter account, but it is registered to a different email address than what you have, HubSpot will not see it. In this case, if you know the correct Twitter account username, you can manually add it to the Twitter Username field to include them in list monitoring.)
If you are new to HubSpot and your Contacts database is still fairly small, it might be difficult to create segmented lists that match with active Twitter accounts. In that case, the Social Monitoring tool might be most useful with a list of your entire HubSpot database.
However, much like emailing, as your database grows, monitoring social media will be more effective if you do a little segmentation first. There are a lot of ways to segment your database.
Customers
To start, are you closing leads as customers? A list of your customers is a great list to monitor on Twitter. Are they happy? Are they upset? Are they mentioning your company or products at all? What are the latest topics that excite them? Twitter is often the first place to find out.
Leads
When thinking more about leads instead of customers, some other list segmentation options are:
Persona,
Lifecycle Stage,
What forms they have completed (or how many),
Attendees of your latest webinar,
Blog Subscribers,
Newsletter subscribers.
These are just a few examples. Your ideal monitoring list might be something unique to you. Think about the leads and customers in your database. Who are the ones you would like to interact with the most? Who are the hottest leads?
To create the monitoring stream, simply create and save the segmented list in the list building tool (Contacts Menu -> Lists). Next, go to your social inbox and select "Create New Stream". In the resulting screen choose "A Contact List", then use the dropdown to find your list.
Go to Social Inbox now to create this stream!
2. Target Your Top Keywords on Twitter
Longtail keywords are a vital part to any inbound marketing campaign. I'm sure the following scenario will sound familiar: you do your keyword research and find the perfect word to target. Then you write your blog post with the longtail keyword in the title, hit publish...and wait. The organic traffic isn't going to happen over night.
But if this keyword is getting typed into Google by prospects, they are also likely mentioning it on Twitter. So let's find them! It is easy to set up a saved search for a keyword in the HubSpot Social Monitoring tool. Not every match is going to be golden for you. But there are a few ways to act on what you find.
Find New Followers
If someone on Twitter has mentioned one of your top keywords, maybe they have more to say you would be interested in. Check out their profile (click the "More Details" button), or click on the Social tab to see their most recent tweets. If you like what you see, click the "+" button and HubSpot will add them as a new follower from whatever account you are currently choosing to interact from. After you follow them, think about also tweeting "@" them and saying hi. That will prompt them to also take a look back at your own tweets.
Start a Conversation
You might have the perfect blog post to respond to the people talking about your targeted keyword on Twitter. But hitting them up with an @ reply without getting to know them first is going to feel very spammy. Instead, look at their own tweets and see if there is something to retweet, or if there is a clear topic for you to open up a conversation.
Find a New Blog Post Topic
Just eyeballing this stream can give you a great idea of how real, live people besides you are using this keyword. Are there some common questions or concerns people are mentioning? Sounds like the making of a new blog post!
Practice "Reverse SEO"
That's a term nonprofit Account Manager Jeff Love often uses when working with his customers. Maybe you have an eye on a keyword, but the Difficulty Score is super high. But everything is equal on Twitter. So save a search for this difficult term and look for the right interactions to get your content out there.
Go to Social Inbox now to create this stream!
3. Save a Search for Your Company URL
If people are talking about your website online, you need to know about it. Maybe someone has a question about one of your products and tweets out a link to its page on your site. Or perhaps you are a nonprofit organization and someone is asking the Twitterverse about you and includes a link to your site. It is vital that you know about this and can easily get involved in the conversation if necessary.
Setting up a stream for your company URL is similar to creating a saved keyword search. The only difference here is that you are going to monitor a URL rather than a keyword. When you are creating a new stream to monitor, in the box for keywords to track, just type your base URL. Do not include "http://" or "www." For example, if your website URL is http://www.stayclassy.org, then you would only type stayclassy.org into the keyword box, like shown below:
This will find mentions on Twitter of any page on your website (and subdomains).
Side tip: There are other company-related searches you might want to set up. For example, you might want to monitor your company or organization name, executives' names, product names, or branded terms that only apply to you. All of these search streams will significantly cut through the clutter and find relevant message on Twitter.
Go to Social Inbox now to create this stream!
Pro-tip for Keyword based Streams:
When you are previewing a keyword stream, before you save it, HubSpot will show you how frequently that search shows up (e.g. "1 tweet per day," "3 tweets per hour.")
If it is not that popular of a search, then you should set up an instant notification (1 & 2 below) so that you can get an email as soon as someone falls into the stream. For more popular streams, you have the option to be notified once or twice a day, so you don't have to actually live in these streams all day long and worry you might miss something.
There is so much being said on Twitter. It is not an easy social network to jump into and master. But if you can find a way to pull out some the most important message that apply to you, Twitter will certainly feel easier.
These are just a few suggestions. What ways have you used Social Inbox to help you and your organization?