Imagine this: You're preparing an email send for a fast-approaching 2:00pm deadline. You've sent many emails in HubSpot before, but you realize this time you'll need to send your email via a workflow -- and you're having trouble setting up the correct logic.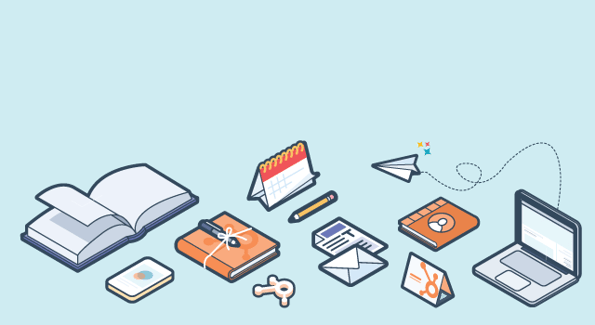 It'll only take a couple more minutes to finish up the email draft, but you'd really prefer that an expert double check that your workflow is set up correctly before you hit send. Now what?
You hit the "Help Button" on the bottom right corner of your portal. Then you click the "request a callback" option, quickly list the details of your email project, and hit submit.
As you're putting the finishing touches on that last email CTA, your desk line rings and a HubSpot support engineer walks you through your workflow. At the end of the two-minute call, she confirms that your logic is sound and you're good to go. You hit send and run to your next meeting.
That is the magic of the HubSpot callback feature. You may have seen the nifty little "Help Button" in the lower right corner of your portal -- which is home to the callback feature -- but have you used it yet? Why wait on hold when you have the ability to request that someone in support call you back?
When using the callback feature, you're talking to the same people as the inbound phone queue -- in fact, we all sit next to each other! The only difference is that we are even more likely to deliver the best experience, because you used the Help Button.
How? First, the Help Button sends us extremely useful information that we wouldn't get automatically via a regular inbound call. For example, we automatically receive a screen shot of the HubSpot page you're on, the last few actions taken in your HubSpot, and the type of browser you're using. These are details we'd otherwise need to ask in order to get to the correct answer.
We also have a minute or two to dig into the issue at hand before we get on the phone. Now when we give you a ring, we often already have an answer or have resolved the issue. That's how you get better and faster answers.
There are other benefits to using this tool. Each interaction with Support is a chance to improve your experience going forward, because we ask for your feedback. Look for a "Did this answer your question?" button throughout your Support experience. You can give us feedback when you're on our help documentation, using the Help Button, or after submitting a web ticket.
For example, check out our new help article feedback option below.
So the next time you're in need of a little support, just let us know by using the Help Button in the bottom right corner of your portal. And don't sweat it -- we'll call you back!
Have you used the callback option yet? What was your experience like? We look forward to your comments below!