When a supply chain group began working with us late in 2017, we knew we had to find its stories and tell them to breathe life into the division's new blog.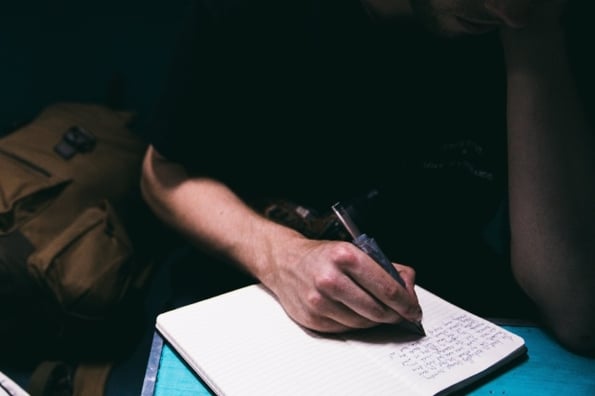 The logistics space isn't renowned for remarkable storytelling. To the public eye, supply chain operations are often invisible, their impact felt but not seen. The industry conjures associations with words like
transportation
,
regimentation
, and
cargo
. Its imagery is dry, traditional, and distinctly corporate.
But stories exist everywhere if you know how to find them.
The blog represented an exciting opportunity for us to turn these preconceptions on their head, cut through decades of industry formality, and speak to the challenges and aspirations of our readers in a way that none of our clients' competitors were doing.
Far from sitting at odds with logistics, we saw in its brand stories the potential to engage those buyers wherever they were in their two-year plus buying lifecycle and nurture them into multi-million-pound supply chain deals with a visible and lasting impact on our client's business growth.
Your HubSpot Marketing Hub can help you achieve the same. If you're reading this, I'll assume you already have it or that you're considering it as a possibility. Either way, in this second article in the brand storytelling series, I'll expand on my article introducing brand storytelling by explaining how we use the Marketing Hub here at BabelQuest to tell the stories that attract new traffic and engage our logistic client's supply chain readers, day after day.
Use Responsive Templates to Optimize Reading Experience by Device
Marketing Hub is designed to make it as easy as possible for you to build and modify your website, but it's the platform's responsive templates that lend themselves well to storytelling.
"HubSpot's responsive templates are a real asset here, ensuring that your stories are optimized for reading no matter which device your user is choosing to use at any given time."
Today's consumers expect convenience without compromise. If your content doesn't present well when they land on your article or web page, they'll bounce with immediate effect. Marketing Hub's responsive templates meant our logistics client's stories had them the best possible chance of being read and engaged with, especially with Google now favoring mobile-first results.
The reading experience is as important as the story, highlighting the usefulness of responsive templates when your reader could be on their smartphone, tablet, laptop, or desktop.
Learn how to use responsive templates in your own marketing.
Organize and Track Your Stories With the HubSpot Content Strategy Tool
One of the biggest mistakes that marketers make when telling stories through their content is to work from the understanding that storytelling is a strategy. It's not—you still need a watertight content strategy behind your stories to organize, structure, and tell the right narratives in the right way and at the right time. This is where Marketing Hub's content strategy tool shines.
With the content strategy tool, you can organize your stories into relevant topics, giving clarity to the pitching and strategy process and helping you to structure your titles around the core values running throughout your stories.
As an enterprise client, the logistics group had plenty of senior individuals with rich backgrounds in the supply chain industry. We used the content strategy tool to narrow down our focus to one specific topic that aligned with both the group's expertise and its buyers.
The tool provided a visual aid that we could use to easily communicate this focus and how the different articles sitting within it related to one another. It also meant we could clearly track the performance of these articles within the topic cluster, emphasizing how the stories that we'd told were performing better than the more traditional articles produced internally.
Check out more information on the content strategy tool.
Tell Stories Relevant to Each Unique Reader Using Smart Content
The ability to personalize messaging based on location, traffic source, device, persona, and more is invaluable in today's digital ecosystem, proving the relevance and personalization you need to strike an emotional chord with each unique reader in your opening sentence.
Smart content means you can design calls-to-action (CTAs) that really speak to your reader. For helpful, awareness-level stories, consider CTAs that encourage the reader to subscribe so that you can be sure they're notified every time you publish a new article.
As any experienced storyteller knows, how you close your story is just as important as how you open it. We needed to make sure the calls-to-action in our articles were as relevant as possible to the supply chain directors reading them, not just in respect to their job role but also their industry and what they had engaged with already on the site.
Smart CTAs meant we could show every reader alternate offers at the end of each article, actually changing the way the story resolved while pointing the reader in the direction of fresh, relevant content.
Discover how to start implementing smart content.
Engage and Nurture Readers at Scale With Automated Workflows
The six-word story, "For sale: baby shoes, never worn," is often associated (although unsubstantiated) with the great Ernest Hemingway. While it highlights that stories don't have to be long to engage or draw an emotional response from a reader, note the flipside of this: Storytelling can be extended well beyond a single post to educate, inform, entertain, persuade, or inspire a reader across multiple sittings.
When you consider the importance of nurturing prospects using the inbound methodology, this aspect of storytelling is especially poignant. Automated workflows are one way that Marketing Hub is set up to achieve this.
Creating an email workflow that quite literally delivers successive 'chapters' or stories is a functional way of delivering an extended narrative straight to your readers' inboxes.
As I mentioned above, the buying lifecycle of our logistics client's prospects was a lengthy two years. While this made proving ROMI (Return on Marketing Investments) a challenge, it's not uncommonly long in the B2B space, making our decision to invest in workflow automation an easy one.
Their buyers weren't going to make a purchasing decision off the back of one article, no matter how much it resonated. Deliver a stream of relevant stories across 24 months, or extend a story that you know they've already found engaging across multiple installments, however, and build the meaningful relationship that you need to secure a multi-million dollar contract with them.
Check out some more workflow documentation here.
Face the Challenge
Securing stakeholder buy-in for storytelling can be a challenge. Many traditional industries are still coming to terms with content, never mind narrative. And often those marketing teams that do get buy-in are left underwhelmed when their content marketing strategy doesn't perform as successfully as promised. It's a competitive space, and storytelling is hard.
We faced this exact challenge when leaning on our client to deliver the stories we needed to energize their content. But with Marketing Hub behind us, we were able to quickly and impactfully demonstrate the rapid growth in brand awareness, engagement, and lead generation they needed to secure further internal buy-in and scale up the campaign for 2019. Eight words I never thought I'd see myself write: It's an exciting time to be in logistics.