All brands that need to send marketing emails in bulk will at one time need the help of an ESP (or email sending platform) to deliver their messages. At some point, your brand may decide to migrate from one ESP to another. Before making this important business decision, here are some things you should be aware of.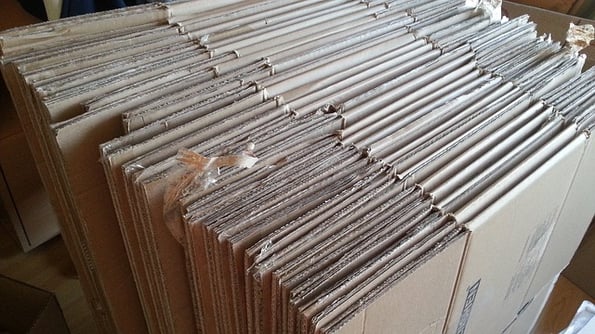 Your email engagement metrics may change.
Your brand's sending reputation consists of two components: your brand's domain and the sending IPs used to deliver the mail. While your brand's sending reputation will follow you to a new ESP, the IPs used to deliver your mail are likely to change. This new coupling of an existing email sending domain with new-to-your-brand IPs may impact your initial engagement results when sending from the new ESP.
You won't be comparing apples to apples.
While there will be some crossover in the technology used to calculate email engagement metrics across platforms, there will also be significant differences. Tracking pixel technology, how and if bot clicks are suppressed, network infrastructure, and what email addresses are automatically suppressed will differ between your old ESP and your new one. Take this into account when comparing open and click metrics between platforms.
You won't get a "fresh start" with your brand's sending reputation.
Moving to a new ESP does not mean you will get to leave your past sends behind you. Mailbox providers attribute sender reputation to both the IPs and the domain in use to send your brand's messages, so your sending reputation will carry over to the new IP. If your brand has struggled with email deliverability in the past, you will need to make strategic changes to your bulk email approach to see an improvement in your mail metrics.
Tips for Seeing Early Success in a New ESP
Be sure to import an opt out list of ineligible contacts before your first send in the new platform.
Any contact who has unsubscribed, hard bounced, or marked mail from your brand as spam needs to be imported as an opt out list before hitting send within your new ESP. Failing to opt these contacts out could cause them to be included in messages in error and that will have a detrimental impact on your initial success within your new ESP. You can view instructions for importing an opt out list within HubSpot here.
Clean up your database before migrating contacts.
A contact database will naturally decay at a 20-30% rate every year. Contact turnover can occur when people change jobs or stop engaging with your mail. Before switching to a new ESP, consider using a validation platform like Kickbox to remove any contacts from your list that are no longer deliverable.
Migrate email engagement data if possible and email your most engaged contacts first.
When sending your first bulk emails from the new ESP, start with the contacts that have recently clicked and opened your emails. This will help to "reintroduce" mailbox providers to your brand's new domain and IP combination. As contacts who have recently clicked and opened your emails are likely to do so on the next send, focusing on these contacts while you ramp up on the new ESP will help to demonstrate to inbox providers that you are a reputable sender.
Suppress any contact that has not opened an email from your brand in a year or more.
Contacts who have not opened an email from your brand in a year or more are more likely to hard bounce, unsubscribe, or mark messages as spam. All of these negative engagement signals will damage your brand's sending reputation. Old contacts can also act as spam traps, which may cause your brand to be blacklisted.
As a reminder, contacts need to have been emailed by your brand within the past 12 months to meet HubSpot's minimum requirements for marketing email sends.
Monitor email engagement closely and adjust based on results.
Monitoring your email engagement metrics is always a best practice, but it's even more important when using a new platform to send bulk mail. If you notice your engagement metrics starting to skew in the wrong direction, use the data available in your new ESP to pivot your email strategy accordingly. The HubSpot platform will allow you to monitor both an individual email's success as well as your average engagement rates over a selected time period in the email analyze dashboard.
Here are some helpful engagement benchmarks that will help you to understand your brand's success with marketing email:
Open rate - strive for 25% or higher on average
Click through rate - strive for 12% or higher
Unsubscribe rate - try to keep this below .5%
Spam complaint rate - try to keep this below .01%
Hard bounce rate - try to keep this below 1%
With a thoughtful approach to migrating ESP and following the best practices listed above, your brand will have greater chances of success with deliverability within your new platform.
Want to connect with others on HubSpot tips, tricks, and updates? Head over to the HubSpot Community to join a conversation or start one of your own.