"Selling through social channels is the closest thing to being a fly on the wall in your customers, prospects, and competitor's world." -Jim Keenan, The Rise of Social Salespeople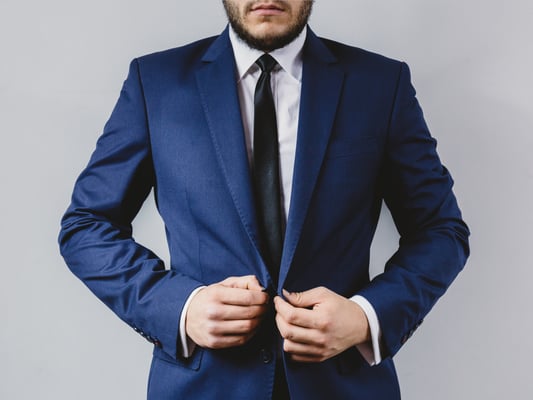 In a world where the buyer has all of the power, sales professionals must adapt their once tried and true techniques to match the way that prospects shop today.
In fact, in 2015 it was reported that 57% of the buying decision is completed before a prospect is willing to talk to a sales representative. This means there is very little time to engage with a prospect, understand their challenge, and identify how to provide a solution, before they have decided on a solution for themselves.
So what is social selling? Social selling is leveraging your professional brand to fill your pipeline with the right people, insights, and relationships.
As sales professionals, you'll need to develop a buyer centric strategy and personalize the sales process to fit the context of the buyer. Social selling supports this effort. Sales professionals are able to connect with prospects earlier in the buyer's journey, build trust, and initiate relationships by connecting on social media platforms.
However, balancing the act of connecting with new prospects and building meaningful relationships is both an art and a science that, when done well, can be very rewarding.
The Art of Social Selling
Engaging with strangers on social media can be daunting and anxiety-ridden. In order to overcome these challenges, sales professionals should be creative when establishing their professional brand and connecting with prospects on social media.
To do this, you'll need to get artsy.
Profile Picture
Every sales professional should have a profile picture that is clear and professional, but don't be so quick to grab a three piece suit and tie. Instead, try experimenting with a picture that shows off the casual side of your life. Maybe a photo of you enjoying your most favorite pastime, or attending a family event. You'll want to be sure not to hide your face and keep it up-to-date from year to year.
Personal Bio
Think about your personal bio as an opportunity to introduce yourself to a potential prospect. If you were in their shoes, what would you like to know? While there are a few things that you should always include such as, a description of your role and company, anything else you'd like to include is up to you. You may consider including a description of the problems your business helps solve, why you enjoy selling, and even one of your superpowers. Be sure to keep this buyer focused. This will help new prospects assess the value that you could bring to a relationship.
Connect with the Right People
There are dozens of ways to creatively foster connections with audience members. Start by connecting with prospects across multiple channels. This will make it easy for you to gather the additional context you need to help them through the buyer's journey. Don't be shy, connect with the followers of your followers, the more connections you can make with people in their network, the more trust you'll be able to build with a prospect.
Another way to connect with prospects on social media is to share relevant and helpful content with your network. Share a helpful blog post or a webinar registration link.
Alright, so what's the science behind this whole thing?
The Science Behind Social Selling
By now, it's obvious that social selling isn't as simple as sending a tweet or sharing a new LinkedIn update. It requires some work. Not only is it important to be creative, but it's important to understand how to engage insights and measure the success of your efforts.
There's a science to that.
Engaging Insights
An insight is considered to be an action taken by a prospect to engage with you or your online network. This can be done in many ways such as joining your community, engaging with the content you've shared, or a conversation about your product, service, industry, or business.
After this has happened, it's very important for the sales professional to follow up on the insight with an appropriate action. Here are some examples.
Insight: Prospect joins your network.
Follow-Up Action: Personally that the person for joining and let them know what types of content they can expect to see from you on that network.
Insight: Prospect likes your post.
Follow-Up Action: Tag the person in a future post that shares similar content
Insight: Prospect comments on your post.
Follow-Up Action: Like or favorite their comment and reply. Comment on a future social media post from the prospect.
Your Social Monitoring tool in HubSpot can help you engage with insights much faster, when you use it to build streams to monitor contacts, Twitter lists, and keyword phrases. You may want to begin by monitoring mentions of your company, product, service, or industry in order to listen to the conversations taking place on social. As you begin to make connections and build realtionships, you can use the Social Monitoring tool to monitor users on a contact or Twitter list.
Measuring Success
The most effective way to measure the success of your social media efforts is to avoid vanity metrics, such as impressions, reach, and follower count. While each of these metrics are able to deliver valuable information, social selling is only effective if it is helping fuel your sales pipeline.
Your HubSpot Social Publishing tool makes it easy for you to track your efforts and tie them back to your sales pipeline. By using the Social Publishing tool you ensure that each link shared on social media has a unique tracking code that can be linked to a specific campaign and will be bucketed under "Social Media" in your Sources report. You can then review your published posts in order to see which one recieved the most engagement, clicks, and were like most by your audience members.
Go ahead, get social!
Keep in mind that social selling is not a silver bullet and will not take your sales team from 0-hero overnight. However, it will enable your already successful team to become unstoppable are they continue to connect with new prospects.