Welcome to the latest edition of the Product Spotlight. In this video, we'll guide you through this month's biggest and most exciting HubSpot product updates. We've got a lot to cover today, so let's get started!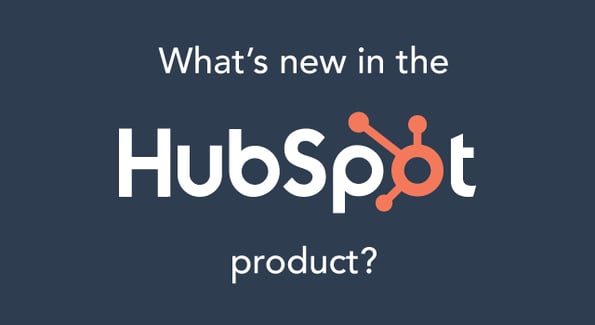 Marketing Hub
New Ways to Report on Video & Events
For too long, video reporting has been disjointed from other marketing metrics, depriving you of a clear understanding of how video impacts the rest of your marketing efforts. To provide this complete picture, you can now use the data source, "Video View," in the custom report builder to see how video views impact sales, form submissions, feedback surveys, and more.
You can also track HubSpot-hosted videos and event registration and attendance (including webinars) in multi-touch revenue attribution reporting, so your creative and event teams get the credit they deserve for bringing in deals.
The "Video View" data source in the custom report builder is now available for all Marketing, CMS, and Service Hubs at the Pro & Enterprise level.
The Attribution Reporting update is available for all Marketing Hub Enterprise customers.
Ready to get started?
Sales Hub
Forecast Team Rollup
Sales leaders need a quick and accurate way to answer the question: "How are our teams performing?" Forecast team rollup enables sales leaders to quickly see how their forecast breaks out by team. This provides the insights they need to make informed, timely decisions.
Ready to get started?
Pooled E-Signature Limits
You shouldn't have to pick and choose which accounts you close due to your e-signature limits. Rather than individual users losing access to e-signature depending on their usage per month, your portal now has the flexibility for some users to use more e-signatures while some use less. This removes friction for sales reps who are trying to close deals.
Ready to get started?
Service Hub
Report on Chat & Email Conversations
Service leaders can now unlock more insights from customers and boost the efficiency of their team with enhanced reporting on chat and email conversations. Conversations is now an object, which means you no longer need an associated ticket to report on conversation activity. This is a massive improvement to the reporting capabilities within Service Hub.
Ready to get started?
Filter Conversation by Contact Name in Inbox
It's now even easier for front-line service agents to find their conversations efficiently within Service Hub. Within the inbox, reps can now filter their conversations by the contact's name. This minimizes clicks and maximizes efficiency.
Ready to get started?
Drag and Drop Files into the Conversations Inbox & Chat Widget
When agents are responding to emails and chat messages in the inbox, extra clicks to insert a file really slows them down. Now, with drag and drop functionality, you no longer have to toggle between files and folders to attach what you need. This functionality also extends to website visitors connecting with agents via live chat. This enables chat agents to resolve visitor inquiries as quickly as possible.
Ready to get started?
CMS Hub
New Marketplace Assets
To help you get the most out of CMS Hub, we've added a collection of new assets to HubSpot's asset and app marketplace. There are over 50 new developer-built themes that enable your marketing team to design and customize beautiful new web pages for your business. Whether you need an ecommerce checkout flow, a real estate listing, a learning management system, or another custom functionality, our new CMS apps enable you to easily expand the power of your website to better reach your customers.
Ready to get started?