Welcome back! We're here to walk you through June's biggest and most exciting HubSpot product updates. We've got a lot to cover, so let's get started.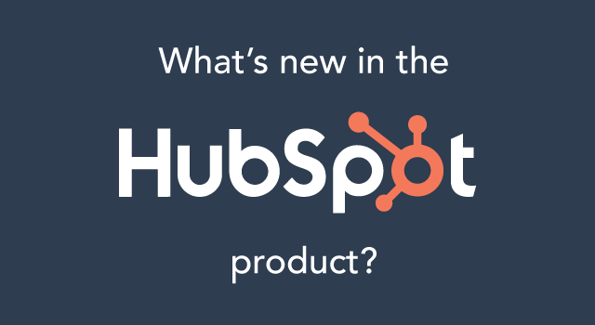 What's New in Marketing Hub?
Google Campaign Management in Ads
Marketing Hub customers can now manage even more of their Google Ad campaigns directly from HubSpot. No longer do you have to switch back and forth between HubSpot and Google Ads to adjust your ads strategy.
For example, if you see a campaign is generating a lot of leads, you can extend that campaign from inside of HubSpot. You can also edit campaign names and budgets, add new keywords, as well as pause or enable campaigns, ad groups, ads, and keywords.
From the Ads homepage, simply hover over a campaign and press "Edit" to change the name, adjust the daily budget, or change the schedule. You can also create a dynamic list that will populate with any contacts that are brought in by that ad campaign.
This feature is available to all Marketing Hub customers.
Ready to get started?
Clone If/Then Branches
Until now, cloning and reordering conditions has been a hassle. Adding multiple branch conditions to your workflows can create better experiences for your customers, but it can also create headaches for you.
Not anymore. With this update, cloning and reordering branch conditions takes a few clicks, saving time and providing even more control over which criteria get evaluated when.
To clone a branch condition, hover over a condition and select "clone." To re-order a branch condition, you can drag and drop or use the "move up" or "move down" buttons.
This feature is now live in all Professional and Enterprise portals.
Ready to get started?
Hide SEO Recommendations
In SEO Recommendations, you now have the option to hide any recommendations that we suggest for you. For example, if you've prevented a page from appearing in Google search results, you can now hide any suggested SEO recommendations for these pages to focus on the optimizations that matter.
To get started, hover over a page in the recommendations tool, and select "Hide" to remove it from your list of optimizations.
Ready to get started?
New Features for the Enhanced Slack Integration
We introduced the enhanced Slack integration back in May to help your teams collaborate on account-based marketing efforts. With this update, we've introduced even more functionalities to the Slack integration to keep your teams aligned on account-specific opportunities.

You can now send a notification to a Slack channel associated with a target account in HubSpot to notify your team that a call occurred. With the ability to include the call outcome, you can make sure everyone is up to date on the most recent information for your targeted account. You can also use the "/hs-buying-committee" command to post relevant buyer-committee information straight into the associated Slack channel.


These new features are now live to all Sales and Marketing Hub Professional and Enterprise customers.
Ready to get started?
What's New in Service Hub?
File Properties for Tickets
We're happy to report that tickets now have user-defined file properties. This means you can create your own file upload properties for tickets and place them on your forms. Your customers can then fill out these properties during a form submission, giving you all the details you need to solve their issue in a timely manner.
To use the file upload property, create a new ticket property and choose the "file" type. Then, when creating your next form, add the newly created property.
Ready to get started?
What's New in CMS Hub?
Google Docs Import
We've made it easier than ever to import blog posts from Google Docs. You can now import Google Docs from the inline editor, instead of having to start in draft mode. You'll notice that a lot of your Google Doc's formatting is directly pulled into HubSpot. Tables, images, font styling, and more will now all appear in HubSpot just like they did in Google Docs, making it super simple to publish your content once it's in HubSpot. To get started, click "Advanced" in the rich text toolbar and select "Import Google Doc."
The Google Docs import is now live to all CMS customers.
Ready to get started?
Activity Logs
We've added activity logs directly into account default settings for CMS Hub Enterprise customers. We've had activity logs since launching CMS Hub Enterprise in April, but it required you to use an API to get the information you were looking for. With this update, any marketer can quickly export an easily understandable report of all the changes happening on their website.
Activity logs are now live for all CMS Hub Enterprise customers.
Ready to get started?
Themes in the Marketplace
In addition to the themes that come standard with CMS Hub, we now have themes from marketplace providers available in the HubSpot Marketplace. There are currently five different themes available in the marketplace, but we'll be adding more in the coming weeks to give you even more options to choose from as you look to create your new website in HubSpot.
Ready to get started?