After months of planning and building from the ground up, we are excited to announce the launch of a brand new community for HubSpot's marketing, sales, and agency professionals.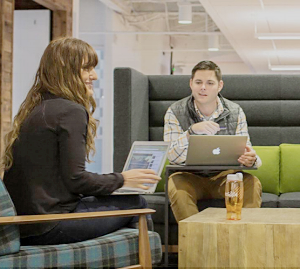 HubSpot's mission for an inbound community is to provide customers with a vibrant channel to ask questions, find answers, and engage with professionals from around the world on HubSpot best practices.
We want to foster conversations about getting the most out of HubSpot's sales and marketing software to drive inbound success.
So when can you get involved? The answer is right now!
The HubSpot Community is now live at community.hubspot.com and we can't wait for you to join the conversation! We've already seen some great discussions from members who are actively answering questions and contributing ideas - check it out here.
Who is supported on the Community?
Everyone! All users of HubSpot's Marketing and Sales Platforms can start having great conversations and seek insights and solutions right now. In addition, we welcome designers and developers to find answers and share their own expertise. While the Community is accessible to the public, a HubSpot marketing or sales account is required to both contribute and respond to posts.
Will the Community be moderated?
Yes. A combination of HubSpot employees and community-sourced moderators will make sure the Community's conversation stays civilized, meaningful and true to our Community Guidelines and Terms of Use. Our moderation team will also ensure that urgent queries and support requests are addressed.
Will I still be able to access email and phone support?
Email, phone and call-back requests are available to users of HubSpot's paid products. If you'd like to see details and pricing of our paid products, go here.
Our HubSpot Support team has a team of dedicated Support Specialists who will be active throughout the community. If you are unable to find the help you need from the community, our team of specialists will be standing by to lend a helping hand.
How do I register?
To register with the Community, you will need to have a HubSpot account and login. When you're ready to join the conversation you can access the community at community.hubspot.com or via the "Help" button in your HubSpot portal. Simply click "Sign In With HubSpot" and from here you will be able to authenticate your login with your HubSpot account.
Have further questions about getting started? Our Community Discussions board will help you find answers. Make sure to introduce yourself to the Community here - we look forward to hearing from you!