At first, implementing an inbound approach to Waterfall's marketing was like a roller coaster ride. Up and down, and slightly dizzy. We're a mobile messaging and CRM provider that helps companies engage their customers on their phones.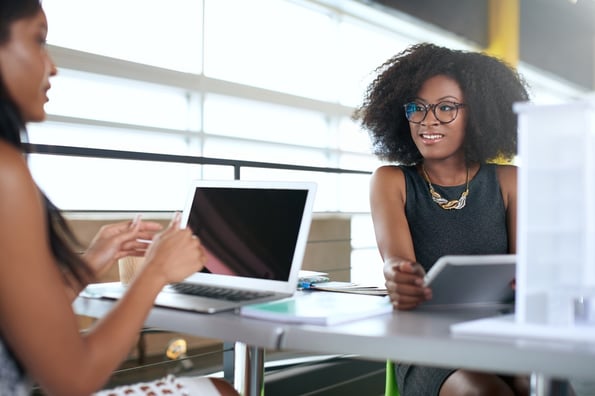 Inbound marketers must balance SEO, content creation, lead generation, social media, blogging and analytics - just to name a few. I know, you must be thinking that inbound marketing sounds like an uphill battle; that's basically what I was thinking when my colleague and I decided to revamp our marketing strategy and switch marketing automation providers. Not to mention, we needed to rally our company to get on board with a new plan that we knew would take a long time to show ROI.

We quickly realized there was a disconnect in our current marketing strategy and what we advise our customers to do with their marketing programs. Prior to moving our marketing automation to HubSpot, we were unclear where our marketing was succeeding, where it was losing, and where it was just suspended in midair. For a marketer, this is like climbing Mt. Everest in a blizzard with a piano on your back and flip-flops on your feet.

It's now been over three months of developing our inbound marketing program. So, what have we learned, how did we do it, and will we continue with this approach?
Lessons We Learned
A well-defined strategy is crucial, but be prepared to change it.
The most important lesson we learned is how to define our inbound marketing strategy. Like seashells and snowflakes and marketing strategies, no two are ever alike. Clearly defining ours would be paramount to our inbound growth. We looked at a few things in defining our inbound strategy:
1. Who are our customers?
2. Where are they coming from?
3. How do we want them to find us?

After we peeled back some data and clearly determined those three burning questions, we then needed to determine what they cared about. What are they reading? What are they tweeting about? Where are they posting their content? In other words, did our content (in its current state) align with their interests and behavior? And the answer was no, not so much. We knew that our content needed a facelift to appeal to their search interests as well as the likelihood that they would share our content.
We needed to start by attracting visitors to our website by creating high quality, keyword-optimized blog posts, ebooks and other resources that we knew our target audience wanted to read. Once attracted to the resource, we needed a way to convert the prospect to a contact via landing pages and forms.

In short, the strategy we implemented for our first three months of inbound marketing was simply to continue doing better than we did the month before, i.e. growth in website traffic, increase in new contacts, more email opens, clicks, etc. Not super complex.

Inbound marketing is all about defining very distinct stages of a marketing funnel, and there are endless tools and tricks to help with every step of the customer journey. There are tools to help with SEO (attraction), plugins to help grow your email / blog subscription list (conversion), and smart marketing automation features to send your subscribers relevant content (close and delight). With all of these tools, it can get a bit overwhelming and distracting to define your strategy. The bottom line is to figure out what you can easily track, pick your key metrics of "success," and stick to that.

The fun part comes when trying to figure out how to do all of that. What we learned next was key to our gradual growth and the cause of our frequent head scratching.
It's all about the content, and lots of it.
Without interesting and compelling content, your marketing engine will fizzle out like a two-day old glass of soda water. We initially thought we could spoon-feed our marketing with pre-canned resources and content. This worked fine (for a short bit). We soon realized that diet was not sufficient and we needed higher quality reads if we wanted to keep the marketing metabolism burning and continue to drive traffic and sign-ups.
If you read anything on inbound marketing strategy, you will understand how impactful regular blogging is for increasing not just website traffic, but also credibility, thought leadership and, of course, interest. How do you regularly blog when you're tasked with building out a successful marketing program while learning a brand new platform? Luckily, the best-laid blogs are often constructed from many tiny bricks of knowledge (and many big minds).
How we organized our blogging process and team
Make one person the chief blog commander, and have her / him create an editorial calendar of blog post ideas, posts in the works, and soon to be published posts. This person will also be the conduit between authors, editors and designers, as well as the person that solicits people to write, write, write. With one person responsible, the potential for your plans going awry is much less likely. In addition to a chief blog commander, we also have a brand / copy editor and a socializer (someone who shouts our posts from the social rooftops). The goal of having each of these distinct roles was to have buy-in and interest across departments, as well as minimize inherent burnout.
We enlisted writing help from other people at our company, and our goal of blogging 1x per week was surpassed by our current state of blogging, which is 3x per week. Does blogging work? Sure, of course it "works," but is it worth all of that time and brainpower and thesaurus searching? Ask anyone who has consistently blogged and you'll hear a resounding yes.
How we helped our blog find its voice
In order to create content that people cared about and wanted to read, we needed to do a little digging. We started by making some lists of the blogs that we loved, as well as the qualities that we loved. Was it the way the articles were written? If so, what, specifically, did we love so much? Did the blogs make us feel a particular way? Was the blog's design streamlined and clean or was it chaotic and energizing? After we made a detailed assessment, we realized the blogs that both of us loved seemed to be clean and streamlined (with a touch of zany), and the articles we loved centered around inspirational ideas, how-tos, and genuine sincerity. We began by mimicking the tone and style of the blogs we loved.
With blog posts on the rise, we quickly added a prominent sign-up box to our blog, a slide-in sign-up box via SumoMe, a default blog subscription checkbox to all forms, and a sign-up CTA to all outbound emails. With very little effort, we increased readership. Also, by promoting our content across Twitter, LinkedIn and Facebook, we continued to feed our inbound marketing engine, and thanks to HubSpot's detailed analytics, we could pinpoint our traffic sources. If you know your content is amazing, share it loud, share it proud and watch the traffic roll in. If it's not there yet, look at some of your favorite blogs and figure out where you're lacking and how to make it better.
Low-hanging fruit is delicious
Right from the get-go, my colleague and I decided to reach for the low-hanging fruit first, and then worry about the more challenging things once we had knocked a bunch of easy things off our list. The reason for this mentality is two-fold. One, it provides an immediate sense of accomplishment and motivation to keep you climbing up the tree. Two, it helps justify your actions if you can show ROI. Adding a simple CTA at the bottom of your emails, for example, or even just filtering through old email subscribers will help you show accomplishments.

The way we worked through our massive list of to-dos was my co-worker's genius idea of assigning all of our projects a tee-shirt size (XS, S, M, L, XL). Sizes equated to the amount of work each project required, as well as the number of people involved in the projects. Once the shirt sizes were assigned, we sorted accordingly and knocked out all of the extra smalls to mediums. It sounds bizarre, but trust me, it's a fun way to prioritize projects and gobble up all of the low-hanging fruit.
Remember buyer personas every step of the way
A new era of marketing is here, and that is the era of the people. Gone are the days of blasting generic messages at your audience and crossing your fingers in hopes that someone hears it. Look anywhere on the Internet and you will see the triumphant march of people-based marketing. Facebook has shifted its focus from providing large-scale advertising to super targeted, relevant ads based on a person's activity and search.

When planning our inbound strategies and content, we constantly put ourselves in the shoes of our potential buyers. Would they be incredibly annoyed if they clicked one thing and started getting something else in return, or would they like it? We weren't sure, but we tested and tested and tested some more. We made conversion paths and customer journey trees and pie charts and every other visual that would help us to better help our prospects. We constantly thought about ways we could promote our stuff without being annoying or seeming desperate.

After three months of testing, we realized that people did not really love receiving a ton of emails. As soon as we started sending 3 emails per week, we saw an increase in unsubscribes. For our specific audience, less was undoubtedly more. Our sweet spot is 1 high quality, well-crafted newsletter-style email, in addition to any specific nurturing emails a prospect requests.
Bottom line, inbound marketing is a complete shift from the spray and pray method of the past, and focuses solely on attracting and converting. Does it work? You bet. As long as you're willing to put in a lot of work and be patient for results.