Have you ever noticed there are a LOT of people on Twitter? According to the tech giant, there's 126 million daily active users, to be exact. It can be hard to prioritize who to address at any given time. As the Community Manager at HubSpot ,my job is rooted in the idea of organizing and facilitating those conversations.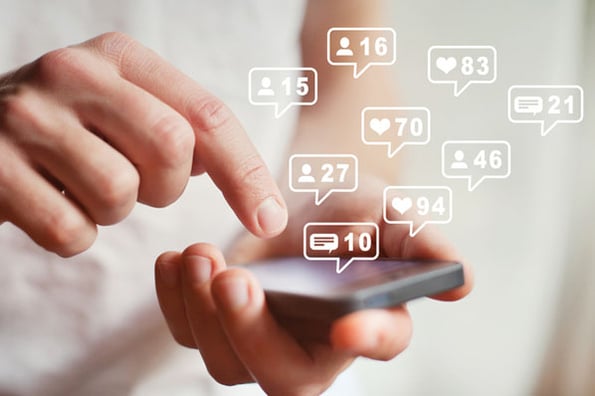 It is imperative to be organized on Twitter. One of my favorite ways to do that is using Twitter lists.
In this post, I'll walk you through my secrets to the Who, What, Where, When, Why and How of Twitter lists.
Let's take this piece by piece. You already know the "Why," because Twitter can be overwhelming even for the most savvy user. The "Where" is in HubSpot's Social Inbox App (you knew that was coming, right?), so lets first focus on the "What."
What Are Twitter Lists?
Twitter Lists are essentially folders for your Twitter followers. They are the best way to keep your streams organized so you can see just who you're looking for at exactly the time you're looking for them. They're the only way with the network to really tune out the noise and focus on one thing at a time. For your company, that means it's a way to split your funnel into manageable groups.
Let's take an example of this in context (and pry into my life in the meantime). Back in my college days, when I created my Twitter handle, I worked at our campus news station as well as nurtured a burgeoning career in social media. I used Twitter lists to organize what I needed to know that day- "Ann Arbor" was for news outlets covering what's happening downtown, "Social Media" to learn about industry leaders I wanted to respond to, "Michigan Sports" to know what everyone was discussing around me. My "for fun" list was to have something to say to the non-football fans. Effectively, each list allowed me to focus on what I needed to know that that time. Here's a picture of them:

Let's bring this back to a professional example. You may find you want to create a few lists, such as a list of industry thought leaders, a list of employees at your company, a list of your top sales prospects, events in your community, and maybe more. Then, you'll want to spend a little time each day going through that list and noting what you see.
Twitter lists and Social Inbox
Twitter lists are especially useful for tools like HubSpot, because they allow you to keep track of and enter into a conversation with someone not already in your contacts database. In fact, Social Inbox is the only tool in HubSpot that allows you to proactively market to prospective leads contacts (lets call them pre-leads) from within the platform. That is incredibly powerful since that's 288 million people that you can access for free. Most likely, your future leads/customers/promoters are on Twitter, or know someone who is. Taking time to nurture these contacts in Social Inbox gives you a low-cost way to get yourself on these people's radar and to start building a relationship without commitment (I should know, this is my day job).
How to Use Twitter Lists.
How to Use Twitter Lists
Find the Twitter accounts that you want to add to your list.
Click on the three dots on each profile page to find each person's lists.
Connect your Twitter list to HubSpot or other platforms.
Monitor tweets from your lists.
Make multiple lists for different aspects of your work.
Look at other Twitter lists for inspiration.
Share your Twitter Lists.
Creating a Twitter list is actually pretty easy. The key is that a list must be created on Twitter before being added to HubSpot's Social Inbox App. Follow the steps below to make your own Twitter list:
1. Find the Twitter accounts that you want to add to your list.
Log into your Twitter account and find someone you would like to engage with in the future. If you're looking for some marketing folks, we'd suggest starting with these folks.
Once you have someone in mind, go to their profile page on Twitter. You can do this by clicking on their name in your feed, then clicking their name again in the profile summary box. It will take you to a the profile page of the user.
2. Click on the three dots on each profile page to find each person's lists.
Once on a user's profile page, click the triple-dot sign next to their Follow button (shown above), then "Add or remove from lists" (shown below). That's it. It's that easy to create the list. You can add a user to multiple lists at once. Once you check a list, the user will be added.
You can see all of the lists you have created by any of your lists by looking at your navigation bar and clicking "Lists", then clicking the name of a particular list.
3. Connect your Twitter list to HubSpot or other platforms.
You can choose to monitor any Twitter list by pulling that list into Social Inbox. To do this, create a new monitoring stream by choosing Social from the top navigation, then Monitoring, then "Create New Stream", as shown here:
When creating the stream, choose "A Twitter List" under the frist drop down and select the name of the list you would like to monitor. This will allow you to monitor tweets in Social Inbox from those specific users.
4. Monitor tweets from your lists.
You can also configure the monitoring stream to narrow down the tweets you see from your list (ex. tweets using the word marketing, inbound etc). This is incredibly helpful when you have limited time and are only looking to respond to certain types of tweets (ex. tweets that relate to marketing).
5. Make multiple lists for different aspects of your work.
To keep your contacts organized and monitor different areas of your field, consider making multiple lists and giving them relevant names, like "Thought Leaders."
Learn more about this step by scrolling down or clicking here.
6. Look at other Twitter lists for inspiration.
Now that you know how to make lists, you might be wondering who to add to them.
Check out who other people in your industry have on their lists. This can give you ideas about who to add and who to follow on Twitter.
You're welcome to check out HubSpot's lists for inspiration and subscribe to any you like by clicking the list name, then "subscribe."
7. Share your Twitter Lists.
Have any awesome lists you've created? Share them with your prospects as content via your blog or social networks. Everybody wins.
To share a list, simply go to it on Twitter, then copy and send the URL to whoever you'd like to share it with. Not sure how to find your lists? Here's how to find them.
How to Find Twitter Lists
Go to your Twitter feed.
Look at the navigation on the left and click Lists.
Click the Owned column to see lists you've made.
Click Subscribed to see lists you've subscribed to.
Click Member to see the lists that others have added your profile to.
1. Go to your Twitter feed.
The fastest way to find your lists involves going directly to your Twitter feed or the navigation bar on any Twitter page.
2. Look at the navigation on the left and click Lists.
3. Click the Owned column to see lists you've made.
4. Click Subscribed to see lists you've subscribed to.
If you're following a list to see who's added or if you want to monitor someone else's list along with your own, you can find this content under the Subscribed column.
5. Click Member to see the lists that others have added your profile to.
Sometimes, people will add you to lists. If you want to see which lists you're added to or keep up with other list members, look at the Member column on your Lists page.
When You Use These Lists in HubSpot
Now that you have the stream monitoring your Twitter list set up, the magic and the marketing begins. Use this list to get to know your audience. Favorite, retweet and respond to things these users are saying. Make them feel loved!

The benefits of monitoring a Twitter list in HubSpot are twofold. First, you can monitor people who are and are not yet in your contacts database. As these people become leads and customers in your database, HubSpot will recognize who they are and that these folks are associated with these existing streams. Second, you can add and remove people to these lists on a one-off basis (this must be done in Twitter, since that's where you made the list originally, which means you can physically change who you are nurturing on your schedule, rather than waiting for Twitter or Social Inbox to do it for you.
5 must-have lists for your Social Inbox
Here are our recommendations for Twitter lists you should be monitoring in Social Inbox:
Thought Leaders. These can be people with whom you are interested in engaging and whose content you regularly wish to share. Further discussion of what a thought leader is here. At HubSpot, since we have so many smart marketers, we regularly have them contribute to a list of thought leaders our social team can monitor. The sky's the limit with this list. This is also a great place to collect content you can share (and correctly attribute) with your audience later.
Employees. While you're in the process of celebrating people, why not show your employees a bit of love. Get them involved in the social business of the company, show them you appreciate what they're saying. According to a study by Weber Shandwick, 50% of employees surveyed post messages about the employer from time to time. Involved employees are much more likely to advocate for you later.
Twitter Chat Attendees. Recently hosted a Twitter chat? Been a member of a chat in your industry? Add these people to a Twitter list to continue the relationship and start engaging in a different way. It's likely if you are engaging with them about the same topics they will have content you will find interesting later.

Event Attendees. At HubSpot we regularly hold events, with our biggest being our Inbound Conference. Leading up to the conference, we love to get to know the people who are going to be there, and building to the hype. Twitter lists can help you get these people all in one place for you to engage them about your events.

Industry Blogs. Think of this as your own personal RSS feed. This is also a great way to curate content for your own feed. The bonus is since you're using this list in Social Inbox you can check for content, then schedule it all in the same interface.
Editor's Note: This post was originally published in May 2015, but was updated in October 2019 for comprehensiveness.