Even after you've worked hard on your blog post and finished writing it, the hard work's not done. Beyond the details like spell check, image sizing and margin alignment, there's still one lingering question: how are you going to make sure this blog post gets the eyeballs it deserves?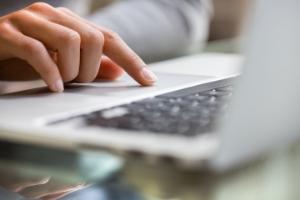 A brand-new update we released today will make it much easier to create compelling social media content to promote each and every blog post you write in HubSpot. In this post, we will walk through activating and using the updated auto-publish setting to create a unique message to automatically publish with your blog post.
This update is all available for all HubSpot customers, so read on to get set up!
Getting Started
When setting up your social accounts in HubSpot's Social Inbox App, you have the option to turn on Auto-publish for every channel on Twitter, Facebook, LinkedIn and Google+. Here's where to find it in your Social Media Settings:
Once you've turned this feature on, every time a blog post is published from your HubSpot account, it will also send a message out on these channels. Before the update today, it used to send out the link and title of your post to these channels. Now, you can configure the message any way you'd like to entice your social audience to click through and read your post.
Creating Social Messages When Blogging
Now that you've chosen the social channels you want to automatically publish your new live blog post, it's time to create the social broadcast in the blog.
When creating your blog post in HubSpot's Blog App, click on the "Publishing" tab on the right to set up your publishing settings. Here's what you'll see:
Now, you can create a customized message about your blog post to automatically publish on your selected channels when your blog post goes live. If you have selected channels for auto-publish but choose not to write a message here, your social message will automatically pull in the title of your post and the link like before.
Please note: You must have an included a featured image in the post for it to show up as an option to include with Twitter messages for Social Media Auto-publishing. For more information on featured images, check out this Knowledge base article.
Creating Copy for Social Media Posts
Now that you can tailor your social messages that are automatically posted with your new blog post, you'll want to create some copy beyond the title to entice your social media fans and followers to click through. Here are three suggestions on how to spice up your message:
State a compelling fact. Does your post include any interesting facts or statistics? If so, use them in the copy of your message with the link to grab your reader's attention.
Use a quote or excerpt. Is there a statement or thought in your blog post that will make your readers want this? Give them a taste by using that and your link as your message.
Describe the post. What will your reader learn? Why should they read your post? Tell them so and include the link when creating this kind of social message for your blog post.
What other suggestions do you have for writing compelling promotional social copy for your blog? Let us know in the comments!