Every HubSpot user needs to have particular user permissions set in order to use the HubSpot tools. As the amount of HubSpot users increase in your account, you may decide that you do not want to have your users access everything in HubSpot. For example, you might have a user in which their job is to create and edit website pages, but you do not want them to access your CRM records.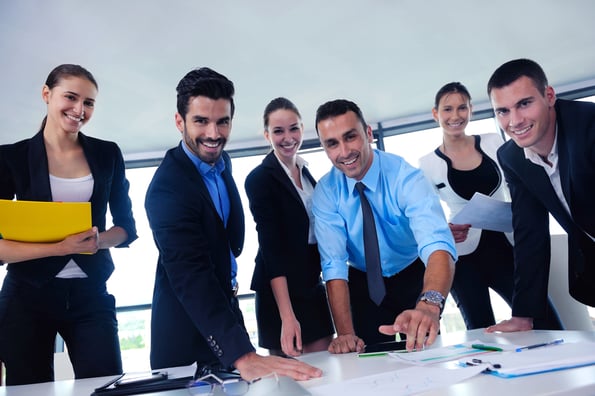 Want to check it out in your HubSpot account?
Whenever a new user is added to HubSpot, an Admin can set the permissions for each user. Depending on how often you need to do this, it can get tedious to set the user permissions for each user and make sure that they have all the permissions needed for their job role. Not sure about what permissions you need to have set? Check out HubSpot's User Permissions Guide.
Marketing Hub Enterprise, Sales Hub Enterprise, and Service Hub Enterprise customers now have access to HubSpot roles. Instead of setting user permissions for each user, Super Admins can create roles and set the permissions based on the role. Each user can be assigned a role, which will provide them with the permissions set for the role. You can learn more about how to create roles in this article.
Please note: If a user is assigned a role, their permissions cannot be customized further. If you want a user to have different permissions than the role, they would need to be removed from the role. Otherwise, the permissions would need to be changed for the entire role.
Not sure what roles to set? Let's dig deeper into some examples you can implement! Although you can add more permission access to these roles, below are the basic ones that each role would need.
Sales Representative
For the individuals that interact with potential customers and manage your deals. If they need to use sales tools without limitations, they will defiantly need Sales Access turned on under the Sales tab. Under that same Sales tab, that role will need some sort of access to view or edit deals. If they are working with deal records, chances are that they will need to work with contact and company records as well. Under the Contacts tab, they will need some type of permission under View, Communicate, and Edit contacts.
Both Contacts and Deals give the option for users to access to Everything, Team Only, or Owned Only. Team and owned only permissions are based on the owner property. There is also an option to allow users to view contacts and deals that do not have an assigned owner. For example, if the Contacts permission was set to View owned only, the user would only be able to view the deals that they are the Contact Owner for. If this permission was set to Team Only instead, then the user would only be able to view the contacts that have one of their team members. You can learn more about managing HubSpot teams in this article.
Website Designer
For the users that are responsible for creating and publishing your website pages. For this role, almost all of the Marketing Access options can be turned on. They should have all Publish/ Write/ Read options checked off for blogs, landing pages, website pages, and emails.
Additionally, the option to edit forms, edit code templates & modules, content staging, and edit website settings should be turned on for users in this role.
Business Analyst
For the users of your team responsible for analyzing and reporting on your performance. This user would not necessarily have to have Contacts or Deals access, but it may be worth giving them access to at least view the records.
This role would need the Marketing access turned on. Specifically, the option to access lists and reporting should be turned on.
Once you have roles set up, all you will need to do is assign your users the roles. Now you can spend less time worrying about your team having the correct permissions to access the HubSpot tools they need, and more time managing projects for your team members.
Want to connect with others on HubSpot tips, tricks, and updates? Head over to the HubSpot Community to join a conversation or start one of your own.