LinkedIn is the world's largest professional network — it has 706+ million users in more than 200 countries and territories worldwide. LinkedIn provides an opportunity to reach a professional audience, acquire new leads and contacts, rank higher to get more views to your page, and promote your business.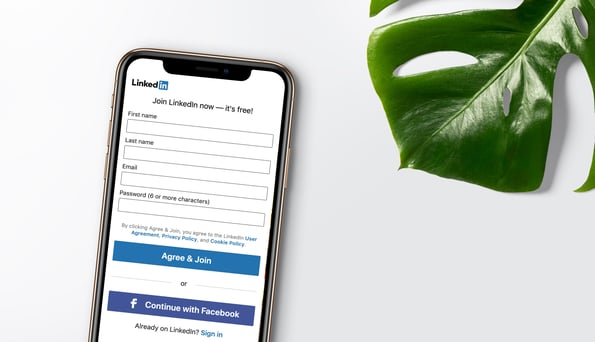 But how do you actually attract followers and grow your organic presence on LinkedIn?


LinkedIn found that once Pages gain 150 followers, their opportunity for growth becomes exponential. But creating a content calendar for a new social network can be intimidating. Who needs one more thing to juggle?

With that in mind, here's a cheat sheet of the best practices and habits to grow your page and thought leadership, according to LinkedIn.
One Time
Once a Day
Post content 1

–

2 times per day to establish a trusted voice within your community. According to LinkedIn, Pages that post daily get 2x the member engagement.
Pro tip: Using tools like the HubSpot Social tool, you can schedule all of your content for the month in one sitting. Review your HubSpot Social Reports and LinkedIn Analytics tab prior to posting to see what is performing best.
Check your Activity tab. If your Page has been @mentioned, you can re-share your best mentions to highlight why people love your brand.
Pro tip: Re-share your employees' best LinkedIn articles. This will help you showcase the thought leadership and caliber of thinking at your organization.
Once a Week
Cross promote your Page on other social platforms to reach different audiences. This will help your content reach a much wider audience.
Pro tip: Once you have an idea of what might interest your audience, use the 3-2-1 model (informational, aspirational, and promotional content, respectively).
Every week, aim to publish three pieces of industry-related content, two pieces of "proud" content (content that makes your employees and community feel good), and just one piece of product or service-related content.
Join topical conversations with hashtags. By associating your Page with relevant hashtags in your Communities panel, you can enter a feed and participate in conversations from the perspective of your organization.
Once a Month
Switch up the hashtags in your Communities panel. Based on your current goals, consider broad (location, etc.), niche (product, etc.), and talent branding hashtags.
Pro tip: Intermittently re-share your business' best performing content so any new connections who missed it the first time around will get another chance to see and engage with it.
Review your Page Analytics. It's hard to gain followers if you're posting the wrong content for your audience. Use analytics to find out what resonates most and where there are opportunity gaps.
@mention influencers or other Pages you admire. Share why you admire or want to work with them. Avoid being spammy and make those tagged proud to re-share your post with their broader network.
Once a Quarter
Invite your personal connections to follow your Page. Use the new "Invite to Follow" feature to send direct follow requests to your network.
Pro-tip: Ask your executive team to @mention your Page in their posts to drive press and broader engagement.
Research your competitors' content. This will help you identify tactics that are working and whitespace that your organization can fill.
Pro tip: When in doubt, use Content Suggestions to figure it out. This tool reveals what's trending with your target audience.
Every social network boasts its own ability to foster a sense of community — LinkedIn is no exception. But it's true your LinkedIn Page is a place to build a community of LinkedIn members who are interested in your business, updates, and jobs.
With consistent posting habits and a few best practices sprinkled in, you can grow your followers and expand your reach on LinkedIn. Using these recommendations as a guide, you can get started growing your business on LinkedIn today.