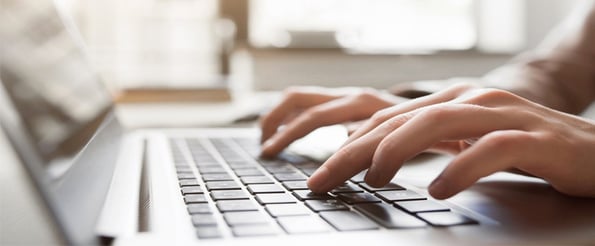 "We got a $300,000 opportunity this week from live chat on our site."
I'm filled with pride as I hear our VP of sales make this statement. I worked hard for six months to get the sales team invested in live chat as a sales channel and I'm finally seeing the results.
It wasn't easy, though. For many weeks, I sat in meetings or sent detailed reports trying to explain that while we had dozens of leads coming in through live chat, they weren't being followed up on. I sadly watched the leads' value diminish the longer they sat in the database.
But now that the sales team members were committed, live chat was proving to be a lucrative channel. I had members of the sales team asking me every week to add them as agents. They wanted in. They wanted in, because the most valuable leads are those that are on your website.
People visiting your website are there looking for something. If you can provide them with the answer they are seeking, you are going to win their favor. That's where live chat comes in. The ability to connect directly with your visitor, at the moment they have questions about your product is an incredible driver of marketing-qualified leads and sales.
However, you only get out of live chat, what you put in: It's difficult to realize the kind of results above without joint investment from your marketing and sales organizations. So, how do you get everyone involved? Below are the steps to getting leadership, sales, and marketing, on the live chat train.
1) Get People On Board With Live Chat
Identify an Owner and Then Determine the Benefits
You need a live chat champion. The champion will most likely live in the marketing team. Once this person is identified, it's critical that they set expectations with leadership, the marketing team, and the sales team regarding what live chat will accomplish.
It depends on the stage and structure of your business, but there is a likely a gap that live chat will fill. Define your initial expectations for the benefits that chat will provide. Here are a few suggestions.
Improved understanding of site effectiveness
Better insight on site visitors
Increased site conversion rate
Increased # of leads
Increased # of MQLs
More sales opportunities
Choose one of these improvements as a goal and make it your focus for the roll out and testing of live chat. Then, set a specific amount of time and an approach to your test. At the end of that period, measure your results.
Test It Out
Get started with a trial. Most live chat providers have a trial and SnapEngage offers a 15-Day Free Trial. It's incredibly easy to setup. The setup typically just requires adding a snippet of code to your website. Once you're up and running, you can start to validate the improvements you've defined almost instantly.
As you conduct your test, there are a few ways to know if live chat is working:
You are chatting daily with your site visitors and chat volume is increasing
The bounce rate on the pages where chat is installed is decreasing
Marketing is driving conversions from visitor to lead through live chat
You learned something from your chat conversations about your market or how to improve your website
Your sales team closed a deal with a lead that came through live chat
The chat agents are consistently using the tool
Illustrate the Benefits
After you have conducted your test, report your findings and the improvements you experienced to the sales and marketing team. Then, project those improvements out over a longer period of time to provide a full picture of what the future with live chat might look like.
As I mentioned, people who use live chat as an acquisition and conversion channel often find it to be one of the most successful drivers of leads in regards to volume and quality. We've seen that clients who use chat, experience a 10-20% increase in conversion from visitor to lead. If you experience an increase in your site conversion rate of 10%, show the impact of that over time.
Here's an example:
| | | |
| --- | --- | --- |
| | Without Live Chat | With Live Chat |
| Site Visitors/Mo | 10,000 | 10,000 |
| Conversion Rate | 10% | 20% |
| # of Leads | 1000 | 2000 |
| Qualification Rate* | 36% | 36% |
| Close Rate* | 27% | 27% |
| # of Customers | 97 | 194 |
| Ave. Revenue/Customer/Yr | $1000 | $1000 |
| Revenue/Yr | $97,000 | $194,000 |

*http://blog.capterra.com/average-b2b-conversion-rate/
That's a huge increase in revenue opportunity--nearly $100K per year--just by improving the conversion rate with live chat.
If you can illustrate these kinds of benefits to sales and marketing leadership, they will be pumped.
If you're looking for more information to present to your sales and marketing leadership on live chat's ability to bridge the gap between marketing and sales, you can also read our guide, How to Leverage Live Chat to Get More Out of Inbound Marketing.
2) Implement Successfully
Define ownership and accountability
For chat to be a successful channel for your business, accountability needs to be clear. Most importantly, there should be committed chat agents who will respond to inbound chats. Without that, chat provides no value.
Here is the most common accountability structure we see marketing and sales teams use when it comes to live chat:
Marketing or Marketing Operations: Frequently, marketing is the cheerleader of chat. In this role, they are commonly responsible for implementing, training, and measurement.
Lead or Business Development Reps (LDR/BDR): These are the committed chat agents. This team is responsible for managing the inbound chats, qualifying them, and then handing them off to sales.
Sales Account Execs: Once the leads have been qualified and passed along, sales is responsible for the following up right away and moving qualified leads through the sales process.
For companies with existing LDR/BDR teams, chat is a no-brainer. It provides the entry-level employees with a less intimidating way to interact with prospects and the opportunity to get familiar with the product and frequently asked questions they might encounter, but in a controlled environment, which prepares them for the phones.
For companies without an existing front line for sales, you can enlist sales reps, marketers, or office admins.
Another option is to do what SnapEngage does and make everyone responsible for chat. This approach provides an incredible inside view on the market, the questions prospects are asking, how people are navigating the website, and the first impression of the site and product.
Install Properly
Customize the design of your live chat tool
Having all the design elements on your site working in harmony helps to present a unified structure and visual appeal. It has also been shown to help drive engagement. Make sure that live chat aligns with your existing web presence and brand style guide.
Place chat on the most qualified pages
It's possible to choose where your live chat panel appears and where it doesn't. Taking a strategic approach to where you place live chat on your website will help gradually introduce your team to live chat and also help focus resources on your most qualified leads."
Instead of installing across the entire website, install chat on only your most qualified pages. These are the pages that people who are further down the funnel are visiting, such as the product page, the pricing page, schedule a demo, or start a trial areas of your website.
Make it personal
Add names and pictures of your agents to make the experience more personal. It's important to provide a human touch. By adding pictures and names, you establish credibility, which improves the likelihood of conversion.
Train Your Agents
It may sound obvious, but it's important that you familiarize your chat agents with all of the features and settings. You can expect that live chat tools will have a general guide to chat. But beyond the general overview, it's useful to find the unique tools that are going to create efficiency and collaboration for your team. Most live chat tools have features such as:
Keyboard shortcuts to help make chatting more efficient
Canned responses to ensure that your chat agents are leveraging existing marketing content to answer common questions
Territory (or other) assignments and chat transfers to send chats to the proper team member
Integrate with your CRM
Much of the power of chat for marketing and sales comes with integration. SnapEngage integrates with several marketing and sales software providers, like HubSpot. These integrations allow you to store all of your prospect and customer communication history, including chat activities, in one place.
It also provides the seamlessness of assigning leads to the proper team members and the ability for those team members to see a history of lead interactions (including detailed transcripts), so you always know what's been said. It's also possible to include chat activity as a lead scoring criteria to support your lead qualification process.
3) Measure and Improve
Continual measurement and improvement is critical to the success of a live chat program. As you roll out the program, be sure to define accountability and set up a scorecard to measure performance on a regular cadence.
Each group and individual should have a clear understanding of who is accountable for what. Again, the most basic action that the group needs to be accountable to is responding to chats.
Also determine who will own measurement. When it comes to measuring how successful live chat is, you can start at a high level and look at volume and quality.
# of chats
% of visitor to chat
# of leads (from chat source)
% of chat to lead
If you want to go a bit deeper, you can follow your chat activity down the funnel and track a few sales-related metrics.
# of sales opportunities (from chat source)
% of lead to opportunity
$ in pipeline (from chat source)
# of closed sales (from chat source)
$ in sales (from chat source)
Other, more specific things to monitor and measure are chat performance by different criteria such as:
Site page
Visitor geography
Chat agent
Product
Etc.
You can derive a ton of valuable data about the effectiveness of live chat that will only help you optimize and improve your marketing and sales performance. It's important to recognize that a live chat program isn't a "set it and forget it" program.
Continual improvements can make a huge difference and will continue the interest and investment in live chat as a marketing and sales channel.