Here at HubSpot, we obsess over our product -- how it's built, where it's headed, and how we talk about it. Every update, from minor feature tweaks to major product launches, are pored over by a team. Developers and product managers handle the creation and vision of individual products. Product marketers own the story of the product, with the goal of creating the narrative that defines the product.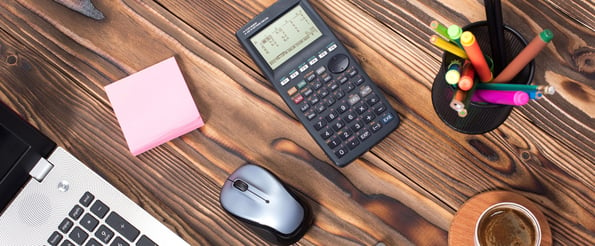 That story should explain why the product is important, who it was made for, how it can be used, and the value it adds. It's these stories that bring to life campaigns across marketing and sales, and help us grow.
To execute that well, we've had to build a well-established promotion playbook -- a guide that outlines what to do, and when, for each type of launch. But a playbook alone doesn't tell a compelling story: one that not only explains what the product is, but also contains valuable information that can help marketers in the long-term. That content is evergreen, and we thought, "Hey, maybe we should focus on that when we launch something new."
One of those launches was for our Ads add-on. This is the story of that product -- and how we shifted our content strategy playbook for it.
A Test of Evergreen Product Marketing Content and Organic Traffic
The Hypothesis
Content with an evergreen appeal will have more impact on a product launch than our standard, short-term traffic launch posts -- even if the evergreen posts take more time and energy to create."
A piece of content that stays relevant over time is more likely to perform better in organic search and continue to support a product launch for months without decay. In our previous experiments, for example, we've found that 92% of our monthly blog leads -- not to mention, 76% of monthly blog views -- came from posts of this nature.
That contrasts with our typical product launch playbook, which generally includes a few short-term promotional blog posts and other content, the relevance of which has a briefer shelf life, and tends to receive the highest amount of traffic from email subscribers. For example, when we launched new Sales products at INBOUND 2016, we supported the announcement with this blog post, which receives 59% of its traffic from email -- versus only 9.9% from organic searches. This month it's received a grand total of seven views.
It was the prospect of longer-term impact -- which is often accompanied by a high organic search volume -- that informed our objective: to build an amazing piece of evergreen content around a product launch that would continue to be useful to marketers (our target audience) for years, while also conveying the key messages of the product's story. It would not only introduce readers to the value of the new tools, but might also engage our core audience by providing longer-term actionable insights and takeaways.
What We Did
Key Methods
First, we looked at what some of our favorite content creators were producing. One thing that particularly stood out to us was The New York Times' "Rent or Buy" calculator: a half-content, half-web-app property that allowed readers to manipulate different quantitative properties on a sliding scale -- like home prices or length of stay -- but also contained accompanying copy to add context to the resulting calculations.
We needed something like that: a piece of written content that also served as a free tool, and could help people obtain the data they needed before getting the most out of our product. In this case, that product was our Ads add-on.
We knew from conversations with customers that marketers often longed for a seamless way to figure out how much to spend on ads before actually using a product that would measure and display the ROI of that spend. Sure, a free online ad spend calculator wasn't exactly a new idea, but we wanted to build something different: a piece of content with sliders that allowed marketers to manipulate different inputs.
The Framework
This wasn't going to be easy. It would require development work, prototyping, and content composition. It would be a considerable investment of time and effort -- we estimated about 5X that of typical launch content. If it worked, the experiment would be valuable. But if it didn't, there was the possibility that, considering the aforementioned resources, it might be a long time before we had the opportunity to test something like this again. It was a big bet -- but it was one we were willing to place.
Ultimately, our plan was to launch a central site page that the ads calculator "lived" on, with other supporting initiatives around it. This included:
A small email campaign
Social media promotion
A blog campaign
Success -- or the lack thereof -- would be measured by the amount of traffic to the central ads calculator page. It launched in July 2016.
The Results
Initially, we saw a big spike in the post's overall page impressions, as well as requests for product demos that were driven by a call to action (CTA) placed at the bottom of the page:
But, there was a catch: It appeared that this spike was largely driven only by the supporting pieces -- the email, social media, and accompanying blog promotions.
In the month following the launch, when those pieces were no longer timely, only 673 people visited the page, which was far below our projections and a number that could have been easily achieved from a "normal" blog post. Plus, only 200 of those views came from organic searches, which were generating less traffic than social referrals and direct visits. To say the least, it wasn't exactly what we were hoping for.
But here's the thing about evergreen content, and the organic search traffic that you hope will come with it: It's called long-term traffic for a reason.
For that reason, we didn't draw any conclusions after the post-launch month, and instead, continued to observe its organic traffic performance month over month. We had faith that our experiment would work, and with the tool working as it should, just left it alone. And sure enough -- month over month -- organic traffic began to grow.
Each month, the tool continues to see more traffic. Organic search is now our second-highest source of visits, comprising about half of our best-performing month's traffic -- which was May 2017, close to a year after the launch. As of writing this post, we've seen 19,851 total views, over 30% of which are driven from organic searches. What's more, the end-of-page CTA has generated close to 300 requests for demos of the Ads add-on.
In other words, people are finding the tool useful, coming back, and spending a significant amount of time with it. Each month, organic and referral traffic is growing, signaling that the tool -- and the overarching content that accompanies it -- can continue to serve a purpose to marketers in the long-term.
What We Learned
This approach to content can absolutely be followed. It is worth mentioning that we have access to front-end developers who were able to build this free tool -- if you have those kinds of resources, we encourage you to consider which similar tools you can build that are relevant to your products and services.
But if you're short on that kind of staffing, we also encourage you to take inventory of your current content, blog posts included, and determine if any of them can be repurposed to serve these same long-term goals. It's an important question to ask as you create new content, as well as, "Will this still be relevant in a year?"
Often, taking this approach to what you create can extend its shelf life. Can your blog post about a current trend, for example, be broadened or repurposed to cover a larger, more macro trend that will maintain relevance beyond the immediate timeframe?
And while we don't take this approach for all content, after the success of the Ads Calculator, we do actively seek more opportunities to build something evergreen. We feel strongly that our hypothesis was proven true: that sometimes, producing less, higher-impact, evergreen content works better than one-off posts. We also believe that could indicate a larger trend around different types of media consolidating, like embedded audio within blog posts, or more posts that combine applications with written copy. It's interactive -- and, it provides engaging value for the reader.
Have you used evergreen content in a similar way? Let us know about your best experiments in the comments --and hey, we might even feature it on our blog.