As any blog owner will tell you, "Should I enable comments on my blog?" is one of the first questions you'll ask yourself as your content starts to grow.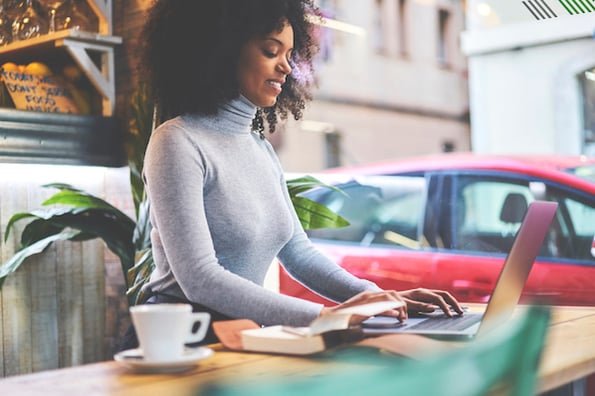 There are plenty of benefits to enabling comments on your blog, including an opportunity to engage with your readers, grow a stronger community, and learn what your readers think about each piece of content you publish.
But there are also plenty of drawbacks — there's a reason many major marketing blogs including Search Engine Land, SEMrush, and Buffer don't allow comments (and, for the record, at HubSpot we don't either).
If you're wondering whether comments make sense for your own blog, keep reading. We'll explore the pros and cons of blog comments, and whether they truly deliver enough SEO advantages to make them worthwhile.
Blog Comments and SEO
At HubSpot, we've run tests to determine whether blog comments actually lead to an increase in traffic or conversions.
In fact, a colleague of mine analyzed over 100,000 blog posts and came to the conclusion: "There is no correlation between the number of comments on a post and the number of views that post got ... There's also no correlation between comments and the number of links that post got."
And, as HubSpot's SEO Head of Content Aja Frost told me: "Many blogs develop thriving communities through their comment sections, such as Cup of Jo, Ask a Manager, the New York Times, etc."
Frost adds, "Having a thriving community can be good for SEO, because it increases your direct traffic (which has a knock-on effect on organic), market awareness, etc. But only if your commenters are truly engaged."
Frost says, "If you can build a robust community, organic traffic may follow, but I wouldn't turn on a comment section for SEO's sake."
Additionally, it's also important to note — while it may have been true a few years ago, it's no longer true that backlinking to your website in another blog's comment section will increase your website's search ranking.
Ultimately, Google caught onto the black hat technique where people were stuffing blog comments sections with irrelevant links for the SEO benefit, and Google now gives much lower priority to user-generated comments on websites.
All of which is to say — leaving a comment on another blog post linking back to your website is ultimately not worth the effort. There are plenty of more legitimate, powerful opportunities to increase your SEO that I'd recommend instead.
Next, let's dive into a few examples of businesses that do have blog comments enabled, and the potential benefits of including a comments section on your own blog beyond SEO.
Blog Comment Examples
Brian Dean's blog, Backlinko, is a popular and trusted source for SEO tips and expert advice. Trusted by major brands including Disney, Amazon, and IBM, Backlinko provides actionable content on a range of SEO-related topics.
Dean's blog also enables comments — and his readers love to engage. Take a look at the comments section for one of his recent posts, "Landing Pages: The Definitive Guide":
It's clear that Dean cares about the comments his readers leave — in fact, he typically responds to most of them. Best of all, the comments often include actionable, tactical tips that readers can use to further their knowledge on the subject.
In a world where social proof matters, Dean has proven there is a responsible way to use blog comments to increase a blog's value and effectiveness.
The popular women's lifestyle site — which covers topics ranging from food and style to travel and parenting — has an incredibly active community of readers, and I'll be honest … the comments section is almost as exciting to me as the blog's content itself.
Take, for instance, the blog post on parenting Screen Time Rules. The short piece is only four paragraphs long — and yet, there are over 400 comments on the post from a range of perspectives:
Ultimately, Cup of Jo has facilitated a strong, vibrant community of people eager to share their own opinions on the topic at-hand — so the comments section is a viable and necessary component of the blog, and in this case, adds value to the site.
One of the most popular digital marketing and SEO blogs around, Moz has built a community of experts eager to weigh in and provide industry insights to help digital marketers and SEO strategists.
This strong sense of community is likely why Moz has chosen to keep comments enabled on their blog:
Wisely, the company also includes a CTA for commenters to refer to Moz's community etiquette guidelines before posting a comment. While this won't prevent all spam from getting through, it helps Moz outline the do's and don'ts of their public forum for well-intentioned commenters.
There are other plenty of other examples of publications with comments sections, including Neil Patel, Web Search Social, and even the New York Times.
Ultimately, however, the decision to enable comments on your blog largely depends on your own business goals. Comments can foster a stronger sense of community and enable readers to learn from each other.
However, even with the help of spam filter services, you still run the risk of providing a space for people to post offensive or defamatory content, off-topic remarks, or promotional content linking back to inappropriate or irrelevant links.
If you feel the benefits outweigh these risks, you'll want to hire a community manager or create a process for thoughtfully removing content that doesn't feel relevant to the conversation at-hand.
Should you allow comments on your blog?
It's up to you whether the benefits outweigh the risks when it comes to allowing comments on your blog.
For certain use cases and brands, comments are a necessary aspect of building a strong community and encouraging friendly discourse.
On the other hand, facilitating healthy discussions, deleting spam, and answering both on-topic and off-topic questions posted by your readers might be more effort than it's worth.
If that's the case, perhaps you want to explore using one of your social channels as an alternative option for encouraging engagement from readers, as Buffer does:
For HubSpot, we decided we wanted to steer those types of conversations to a more public forum, which is why, rather than enabling comments on our blog posts, we'll post our blog posts on our social channels with questions to facilitate effective conversations with marketers across industries.
Of course, that doesn't mean that decision works for every brand. Brian Dean is a good example of that, as demonstrated above — the comments left on Dean's blog posts are often just as useful as the content itself, since readers' can share personal experiences and help other readers' grow their businesses through shared challenges and successes.
If you're unsure whether you should enable comments or not, you can always include a comments section for a few months and then reassessing whether the comments are productive and engaging. If not, consider how you might get creative with facilitating engagement and growing your blog audience through other methods.