Every marketer is focused on bringing attention to their product or service by growing a strong following. But not all realize the effects building and nurturing an online community can have on your brand. Social media marketing has evolved and the need to build relationships with your followers has never been more important.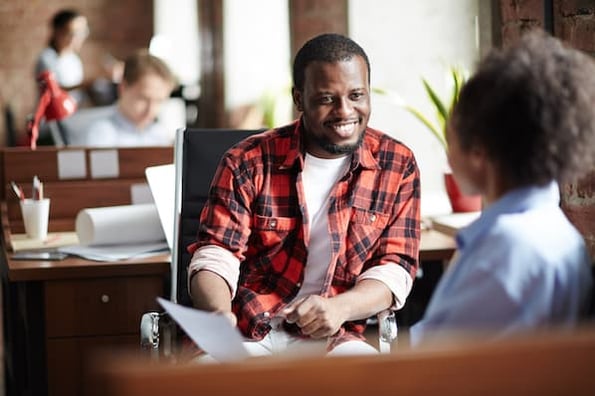 Online communities are groups of people who have a connection with your brand and/or each other. They communicate with you about your products and often share brand experiences. When that relationship is nurtured, they become your strongest advocates and biggest assets.
However, many brands don't know where or how to get started. Luckily, social platforms now offer useful features that can help build brand relationships, when used cleverly. Let's take a look at some of these savvy brands, and how you too can start using social media to spark community growth.
Brands Using Social Media for Online Community Growth
1. Facebook groups: Peloton
Facebook has gone through some major changes in recent years. In 2019, Mark Zuckerberg announced they were putting groups at the center of the app and there are now 400 million users belonging to a group. Groups give brands an excellent opportunity to build stronger relationships with their customers and develop more personal engagement.
Peloton, the American exercise equipment brand, is one such brand seeing major success using Facebook Groups. Interestingly, their official Facebook Group began organically back in 2015, but in 2017 the brand began to moderate it.
The group has since grown to a whopping 200,000+ members. The brand enjoys high levels of engagement as the nature of a closed group provides the user with a stronger sense of privacy. It's a safe space, where they can ask questions and feel supported.
Peloton group members share personal biking stories, weight loss journeys and offer each other advice. Engagement is so strong that any question posted is promptly answered by other members who act as advocates for the brand.
At the same time, Peloton diligently facilitates conversations and participates by asking members to share their progress in campaigns like their Fall Launch Challenge. Other brands can learn from this by investing time and effort into building a strong Facebook Group. Not sure how to get started garnering engagement? Incentives such as coupons for top contributors could help kick-start growth and encourage initial participation.
2. Twitter Social Listening: Fitbit
Most brands include Twitter in their social media mix, but not all use the platform to its full potential. Social listening is vital for brands to get a better understanding of their target audience and provide top notch customer service. Searching trending keywords will also return the latest tweets and give you the opportunity to jump in on a conversation and show them you care.
Fitbit is one such brand that monitors Twitter to manage brand perception and deliver strong customer service. In a previous "Focus on customer service" podcast episode, Allison Leahy, Fitbit's former director of community, said they use social media listening to "resolve all customer issues, provide customers with a little more delight from the brand, and give customers a really fast support experience."
Fitbit also uses Twitter to discover new ideas from their community that can be implemented into their products. Interestingly, their "Reminders to move" feature — a notification that nudges you to walk at least 250 steps each hour — was suggested to them by a Fitbit user on social media.
Brands like Fitbit provide excellent customer service by listening to their customers and experience strong support as a result. When a community knows a brand is listening to them, they're more fully engaged.
3. Chatbots: Sephora
According to Facebook, over 10 billion messages are sent between people and businesses on Messenger every month. It's a great place for providing customer care by answering questions about your products or services that will encourage them to make a purchase.
Chatbots can help take care of all of this and ensure your brand is replying to customer queries — even while you sleep. Remember: people are also 3.5 times more likely to open a Messenger message than a marketing email.
Over the past few years, Sephora has been at the forefront of brands using chatbots to strengthen relationships with their online community. Using Facebook Messenger, the brand offers two bot-powered beauty tools.
The Sephora Reservation Assistant encourages customers to make appointments at Sephora stores across the country, while Sephora Visual Artist offers the user recommendations for makeup shades that match their complexion and AR features allow them to virtually try it on.
On Kik, their Sephora bot invites users to browse products and offers personalized beauty tips. By taking an initial quiz about your tastes, the bot will provide product recommendations, just like a sales assistant in a physical store. Kik users can then make purchases without even having to leave the app.
This is a perfect example of a brand using social media features and tools to improve the relationship they have with their online customers. Not only does it provide a strong first impression to potential customers, but it also does a great job of nurturing them.
The bot is developed to help the customer in a conversational way and ultimately lead them to making an appointment or purchase a product online. The more positive touch points your brand can have with its customers online, the more likely they will remain loyal and recommend your products and services to others.
4. Instagram Stories: National Geographic
Another great tool for sparking conversations and building community is through Instagram Stories. With the recent introduction of Create mode, brands can easily run polls, post question stickers, and host live streams.
The question stickers are particularly useful for increasing brand interactions, as you can invite followers to submit their queries or feedback on a particular product. These can then be shared with the wider audience.
National geographic does a stellar job of using Instagram Stories to engage their social followers. They use the feature to help educate the follower by asking them questions and providing them with two possible answers. The social user is encouraged to click through to the next story to see if they got the question correct.
They also use live Instagram stories to explore areas such as Yellowstone National Park. Viewers can then ask the expert any questions they may have and receive an answer in real-time.
Trailers to new shows such as Gordon Ramsay's "Uncharted," give users a teaser of what to expect, while the 'swipe up' function invites them to visit the website to learn more.
These features make the social user feel more connected to the brand and introduces them to other platforms that they may not have visited before.
5. Live Streaming: Buzzfeed
The popularity of live video has exploded in the past couple of years and shows no signs of slowing down. In fact, Tech Jury states that 87% of businesses now use live video as a marketing tool. Live streaming can help make your brand feel more real, and it's an opportunity to share more authentic, less polished content.
Buzzfeed is known for their use of live streaming, and their online following relishes in the iconic humorous approach. One of their very first Facebook live streams gained significant attention when the publisher asked how many rubber bands it would take to crush a watermelon. As they carried out the experiment live, viewers commented with predictions, reactions, and even started chatting with each other.
Currently, the video has over 11 million views, and a massive 312,000 comments. More recently, Buzzfeed has shared live streams on YouTube where in-house artists compete in draw offs. Social users suggest how the drawings will look, often building on each other's ideas. The Buzzfeed team pulls suggestions from social posts that use the hashtag #drawofflive.
This idea works well for a brand like Buzzfeed, as it presents them in a down-to-earth manner and shows they like to have fun. It opens a dialogue between the brand and their online community while users leave comments on the live stream and tweet at them using the specific hashtag. Social users also feel like they are creating something unique with the brand that helps develop a strong bond.
While social media platforms now offer features for helping you grow your community, brands should take the time to figure out what works best for them and their personality.
One size doesn't necessarily fit all. Carefully consider what platform your target audience is most active on and strategize from there. Want a deeper dive? Check out this guide to launching an online community.