On Sunday, the first episode of the last season of Game of Thrones not only made its fans the happiest people in the world for an hour, but it also shattered HBO's record for the most amount of viewers a single episode of a show has ever attracted -- 17.4 million.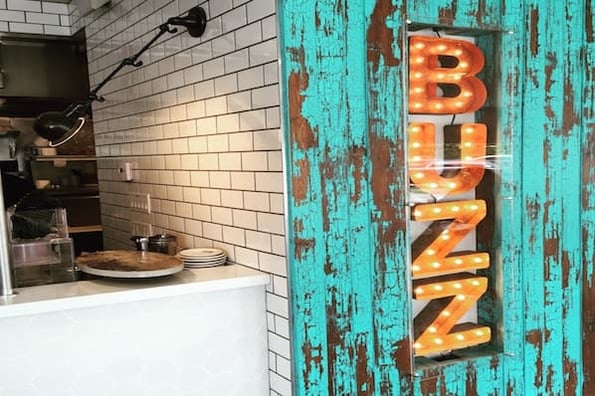 What's arguably more impressive than the amount of viewers Game of Thrones' season eight premiere captivated, though, is how long its fans have been waiting to watch this episode -- 20 months.
Game of Thrones is considered one of the best television shows ever made. It boasts a gripping and sophisticated storyline that's chock full of twists, turns, and your favorite characters' deaths, so there's no wonder why the series has created a cult-like following and an irrational fear of admitting you've never seen a single episode of the show in your life.
However, Game of Thrones' masterful storytelling isn't the only reason why it's season eight premiere broke HBO's ratings record. The show's marketing & advertising team also generated huge amounts of buzz for its final season and successfully sustained it for nearly two years.
What is buzz marketing?
Buzz marketing is a viral marketing strategy that leverages refreshingly creative content, interactive events, and community influencers to generate word-of-mouth marketing and anticipation for the product or service the brand is about to launch.
Two months before the final season of Game of Thrones premiered, Bud Light aired one of their Bud Knight advertisements during Super Bowl 53. But half way through the commercial, audiences immediately realized that this wasn't just another hilariously witty Bud Knight ad. It was actually an intensely dramatic Game of Thrones ad.
Since almost every Game of Thrones fan recommends the show to all their friends, which generates a lot of word-of-mouth marketing, the series doesn't really need any influencers promoting it.
However, Bud Light's willingness to share one of their most-watched ads of the year with HBO and kill off the Bud Knight, one of their most popular mascots, to endorse Game of Thrones reveals how much the Beer company truly loves the show. And this amount of support not only skyrocketed the already astronomical level of hype for Game of Thrones' final season, but it also convinced the airheads like me who hadn't watched a single episode of the show to start binging its first seven seasons.
Game of Thrones also built hype for its final season by launching a Game of Thrones Live Concert Experience, running an influencer marketing campaign with celebrities, like Jimmy Kimmel, T-Pain, and Aaron Rodgers, encouraging fans to rewatch the first seven seasons of the show to fully prepare themselves for season eight, and setting up Game of Thrones-themed blood drives and meet-the-cast events that supported autism research and physical rehabilitation programs.
How Buzz Marketing Can Backfire On Your Brand
Buzz marketing might seem like the most effective way to build as much hype as possible for your new product launch. But, before you start strategizing your next buzz marketing campaign, it's crucial to remember that the new product or service you're generating buzz for needs to meet the expectations your campaign sets. Otherwise, you'll disappoint your customers, make them lose trust in you, and damage your brand equity.
For instance, in 2017, entrepreneur Billy McFarland and rapper Ja Rule organized a music festival called Fyre Festival in the Bahamas. To generate as much buzz as possible for the event, they paid some of the most notable social media influencers, like Kendall Jenner, Bella Hadid, and Emily Ratajkowski, to fly down to the Bahamas, act in their promo video, and post the video to their Instagram profiles. With the help of some promotion of the festival's stellar acts, luxury villas, and gourmet meals, Fyre Festival sold over 4,000 tickets.
Unfortunately for the attendees, Fyre Festival's marketing materials and the event itself were a complete scam. Instead of the luxury villas and gourmet meals their guests paid thousands of dollars for, McFarland and Ja Rule gave them tents and cheese sandwiches. Worst of all, there was no cell phone service, portable toilets, or running water at the festival, so thousands of people were basically left stranded on the island. And once the truth about Fyre Festival started circulating throughout social media, all of the festival's acts cancelled.
Shortly after Fyre Festival's epic failure, its parent company, Fyre Media, shut down and Billy McFarland was sentenced to six years in prison and forced to repay $26 million to his company's investors.
Your spectacle needs substance.
Game of Thrones' and Fyre Festival's buzz marketing campaign reveals an absolute truth about the viral marketing strategy: you can build all the hype in the world for your new product or service, but if it doesn't meet the expectations your buzz marketing campaign sets, your customers will feel duped and lose trust in you, wreaking havoc on your brand. Even worse, Netflix could make a documentary about your artful deception.