The marketing technology landscape is expanding rapidly, and it's becoming cheaper and easier for marketers to run powerful campaigns on their website or other channels.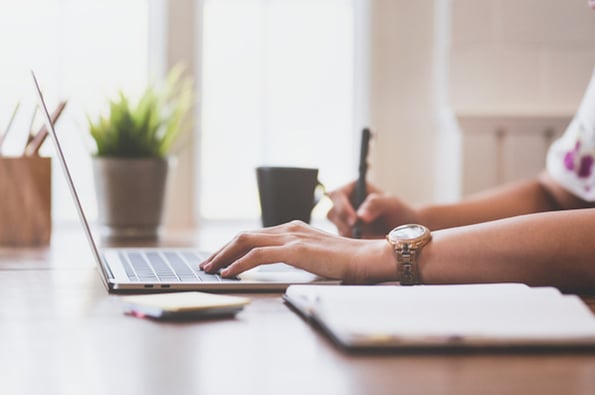 So, if you want to build a powerful inbound marketing engine, what do you need?
Well, first off, you need a website.
It also helps to have dedicated landing pages, sales pages, splash pages, and lead capture forms. Additionally, you'll want messaging tools like email, push, or SMS to communicate with your leads and prospects.
All of these tools are invaluable in helping you build powerful inbound marketing systems and predictable revenue.
To help consolidate all of these marketing elements in one place and test new campaigns, there are powerful suites like ClickFunnels that you might try out — but ClickFunnels isn't for everyone.
Here, we'll explore 11 alternatives to ClickFunnels that will help you create high-quality campaigns and drive more revenue in 2020 and beyond.
But first — what is ClickFunnels?
What is ClickFunnels?
At its core, ClickFunnels is a company that tries to help you with all of the above. It's a full suite sales and website funnel building tool, primarily predicated on landing pages and basic marketing automation functionality. The magic is that you can set up pretty clever workflows and funnels without the help of developers.
This means you can move faster, test new campaigns rapidly, and therefore, drive more revenue.
Some of ClickFunnels features include:
Landing pages

Sales pages
Squeeze pages
Webinar pages (you need to integrate with a 3rd party tool)
A/B testing functionality

Email and SMS

Pre-designed templates
Automation and sequences
A/B testing

Shopping cart

Full integrated shopping cart platform to sell your products.

Lead capture forms
Analytics

Easily see your revenue, conversions, etc.

Contacts database

Lists and segmentation
Personalization
ClickFunnels also has a raving fan community that loves the company. This makes it easy to find help when you need it.
However, not everyone is a fan and the tool isn't for everyone.
While it has many features, sometimes you don't want or need every one of them, or you'd like to use a more powerful tool to accomplish something specific (such as email or landing pages). Additionally, there are often stronger point solutions for a given functionality.
Whatever your reason for seeking an alternative to this popular funnel and landing page building tool, this list should help you with your shopping.
Best ClickFunnels Alternatives and Competitors
HubSpot Marketing Hub
Leadpages
Unbounce
Sellkit
Instapage
Wishpond
GetResponse
Keap
Elementor
Landingi
Ontraport
Pagewiz
1. HubSpot Marketing Hub
HubSpot's Marketing Hub includes a myriad of free tools that help marketers do everything from managing your paid ads to collecting leads, building landing pages, and setting up email marketing campaigns.
The coolest part is all of your contacts data is stored in the free CRM, so you can easily access insights and use CRM data to improve and personalize your campaigns.
As an alternative to ClickFunnels, the all-in-one aspect of HubSpot is a big selling point.
Specifically with regards to the landing pages functionality, you're able to build out beautiful pages — sales pages, squeeze pages, downsell pages, upsells, webinar funnels, etc. — using the simple drag-and-drop editor. There are several landing page templates available to get you started, as well.
Pros
Easy drag-and-drop builder
All-in-one platform that plugs into a free CRM
Get started for free
A/B testing functionality embedded in most features
Excellent customer support and documentation
Embed a calendar to book meetings on your landing page for free
Cons
Usage limits on free plan
No custom modules for free
Not as large a library of templates as other alternatives
Pricing: Starts free and then Starter Tier pricing begins at $50/month.
2. Leadpages
Leadpages is a strong contender in the marketing technology world, and it's an especially popular landing page builder.
Essentially, it allows you to build no code (or low code) websites and landing pages. It also includes handy tools for lead capture and funnel building, such as popup forms, alert bars, and an impressive list of native integrations.
Previously, Leadpages had also owned a marketing automation platform, Drip, though they have since diverged in Leadpages' recent acquisition. Still, you can easily integrate Drip with Leadpages (or basically whatever marketing automation tool you use).
Pros
Beautiful drag-and-drop page editors
Ability to build a full website or landing pages
Great lead capture tools
Affordable pricing
Cons
No email or campaigns functionality
Lack of robust native analytics reports
Not the most customizable/complex feature set
Pricing: Starts at $25/month
3. Unbounce
Unbounce is one of my favorite landing page builders.
Their landing page editor is easy to use, but the product is also one of the most powerful and flexible I've tried out. You'll be just as satisfied with the tool whether you're a marketer who can't code, a marketer who can code, a designer, or a developer. It's a great product for landing pages at scale.
While landing pages are their bread and butter, they also have some truly great lead capture tools, as well. The pop-up editor is the same WYSIWYG editor that their landing page editor uses, so it's easy to build beautiful pop-ups (not to mention, they've got great templates available, too).
Unbounce has also built a substantial community of users, agencies, and developers. So if you're looking for help with design, SEO, or PPC campaigns, there are so many agencies that specialize with Unbounce.
One of the coolest features they've recently launched is "smart traffic." This feature uses machine learning to dynamically deliver the right landing page to the right traffic (my guess is through reinforcement learning, but who knows).
Pros
Easy to use WYSIWYG editor
Huge community and brand support
Good customer support
Mobile-friendly editor
Strong lead capture tools
Smart traffic delivers ML-based landing page automation
Cons
Starting price is a bit more expensive than competitors
Drag-and-drop functionality can get a little buggy, so your best best is to work with a coder or designer
Pricing: Starts at $80/month
4. Sellkit
Sellkit is an excellent choice for WordPress and WooCommerce, with a rich set of features for creating high-converting sales funnels. The visual funnel builder makes it easy to create the sales funnel that's right for your business. You can also try one of the ready-made funnel templates to save time.
Sellkit comes with other tools to supercharge your ecommerce website, such as optimized checkout features, dynamic discounts, and smart coupons.
Pros
Easy to use for beginners and small businesses that don't have extensive marketing experience
Smart analytics for actionable insights
Compatible with all payment gateways including PayPal, Stripe, and Amazon
Plenty of personalization capabilities to build engaging checkout pages, cart abandonment emails, and more
Cons
Prices can be pretty expensive if you have more than one website
It's only implementable on WordPress
Elementor is required to get the most out of Sellkit
Pricing: Starts at $59/year
5. Instapage
Instapage is one of the most popular landing page tools on the market.
They're well-respected among marketers, and offer one of the most scalable solutions when it comes to high-budget growth marketing programs. This includes programmatic personalization, solid experimentation functionality embedded within the product, and AdMaps to visualize the mapping between your pre-click experience on ads and your post-click experience on landing pages.
Underpinning all of this advanced technology is a user-friendly page builder that any marketer can master easily.
Pros
Powerful feature set great for high scale marketing teams
AdMap visualizations to link up ad creative to landing pages
Personalization and experimentation embedded in product
Strong reputation for lightning fast page speed
Cons
Higher price point than other alternatives
Lack of native messaging or campaigns features
Pricing: Starts at $199/month
6. Wishpond
Wishpond is an all-in-one marketing platform that might be one of the easiest to use.
First off, they have a stunning array of features. They have ads tools for Instagram, Facebook, and Google, social media promotion tools, email marketing software, lead management, referral programs, landing pages, website pop-ups, cart abandonment triggers, forms, call tracking, and automation.
So if you want the full bucket of features and then some, Wishpond is an impressive platform.
The tools are all built for marketers, so they're easy to use without the help of a developer.
Pros
Every feature a marketer could wish for
Easy-to-use page editor
Great pop-up building and behavioral triggering
Cons
Too many features can get confusing and not all are best in breed
A/B testing functionality is limited
Pricing: Starts at $75/month
7. GetResponse
GetResponse is one of my favorite all-in-one marketing platforms. To be honest, I've mainly used them and love them for their email marketing solution. Great deliverability.
But their landing page builder is also impressive. They have some unique features, like robust marketing automation and webinars, as well as some standard tools like forms and pop-ups.
You can easily set up sales funnels or lead magnet funnels, and you can even manage and create social media ads in the platform. Sitting on all of this is a powerful set of analytics tools to visualize exactly how your funnels are performing.
Pros
Amazing email marketing tool
Easy-to-use page builder
Sales and lead magnet funnels
Integrated webinar functionality
Affordable entry price
Cons
Too many features leaves some neglected (lead capture tools aren't super strong)
Pricing: Starts at $15/month
8. Keap
Keap, formerly known as Infusionsoft, is one of the premier marketing automation solutions out there.
Since rebranding and rolling up into Keap, the company has built out a robust platform complete with a CRM as well as various sales features like invoice management, an appointment scheduler, and a sales pipeline manager.
However, most marketers know this company for Infusionsoft, the powerful and long running marketing automation platform. This tool has the whole suite — landing pages, lead capture tools like forms and pop-ups, an email delivery service, automation functionality, and pretty good native analytics reports.
All of this makes it a wonderful solution to manage your sales funnel and online business in general.
Pros
Powerful and flexible automation features
Strong community and support network
Integration with Keap's CRM and sales tools
Cons
Can be a difficult learning curve with some features
More expensive than other tools on this list
Pricing: Starts at $199/month
9. Elementor
Elementor is an insanely popular WordPress page builder.
While many ClickFunnels alternatives on this list are full featured marketing platforms, you can get pretty far with WordPress, a page builder like Elementor, and a messaging service (there are many free email marketing tools).
Elementor has over 5 million active installations on WordPress, and it's easy to see why. It's an incredibly easy-to-use landing page builder, and any marketer can use it to quickly get started building beautiful pages.
Moreover, it starts out free and is quite affordable even at the paid tiers.
If you need a simple and effective page builder to act as a funnel builder, Elementor is a great option.
Pros
Easy to use drag-and-drop editor
Hundreds of premium templates
Dozens of embedded widgets available
Plug-and-play with WordPress
Affordable
Cons
Only builds pages, so you'll have to use other tools for messaging and automation
Sometimes lacks flexibility and customization
Pricing: Starts free, next plan begins at $49/year
10. Landingi
In my opinion, Landingi is one of the most underrated landing page builders.
First off, it's easy to use. Additionally, they've got a powerful assortment of features, including a mobile-friendly design editor, pop-ups and lead capture functionality that you can use anywhere on your site, a ton of integrations, and optimization and testing capabilities in-app.
Plus, this tool was built as a mobile-first landing page builder. It can often be frustrating designing mobile-friendly pages, so if that's a concern for you, you should consider this tool.
Finally, if you're a WordPress user, they have a great WordPress plugin to help get you up and running.
Pros
Mobile focused, so you can easily design beautiful mobile pages
Lead capture and pop-up tools
A/B testing and optimization features
Easy to use
Cons
No module building, so it's not the most scalable solution if you need tons of landing pages
Not as feature rich as other solutions on this list
Pricing: Starts at $47/month
11. Ontraport
Ontraport is another all-in-one marketing solution.
It starts with the Ontraport CRM, where all your data lives. Then you have email and SMS tools to communicate with your prospects and your customers.
And of course, you have a great landing page builder. This also comes with embedded web forms and membership sites, which makes this a wonderful alternative to ClickFunnels.
Pros
All-in-one feature set that competes head to head with ClickFunnels and Infusionsoft
Solid page builder
Good customer support
Cons
Complains of buggy drag and drop functionality, especially creating emails
Limitations and lack of flexibility with certain tools, like designing emails or landing pages
Pricing: Starts at $79/month
12. Pagewiz
Pagewiz is a dedicated landing page builder — and a powerful one, at that.
They're a product-led company, putting tons of resources into building a secure, easy-to-use, and flexible page builder. Therefore, if you want best in breed for your landing pages, this is a good bet.
Pagewiz comes replete with every feature you need to build perfect pages — a mobile responsive editor, good A/B testing functionality, video widgets, design features like parallax scrolling, and tons of ready-to-use templates.
You can also integrate with pretty much any other marketing tool you're currently using.
Pros
Great product reliability and rich feature set
Forms and lead capture capabilities
Mobile responsive editor
Easy to use WYSIWYG
Many integrations
Cons
Not as much education, community or support materials for technical issues
Lack of additional messaging and campaigns features
Pricing: Starts at $29/month
The 5 Best Free ClickFunnels Alternatives
1. HubSpot Marketing Hub
2. Elementor
3. Wix
4. GrooveFunnels
5. BuilderAll
Finding the Best ClickFunnels Alternative
Whatever your reason for seeking a ClickFunnels alternative, know that there are many options on the market now and there will likely be more in the future. The marketing technology landscape continues to expand, not only giving marketers more options, but better and more powerful tools as well.
Some tools on this list serve specific purposes, such as landing pages (Unbounce, Instapage, etc.), but some have all-in-one platforms that have all the features ClickFunnels has, and in some cases, many more.
For an all around effective growth platform, HubSpot's Marketing Hub is a great solution. You can start out free on many of the tools, including the landing page builder, form builder, CRM, and email marketing platform.
Beyond that, the paid tiers increase the scope and power of what you're able to accomplish. The sky's the limit.