We've all been there.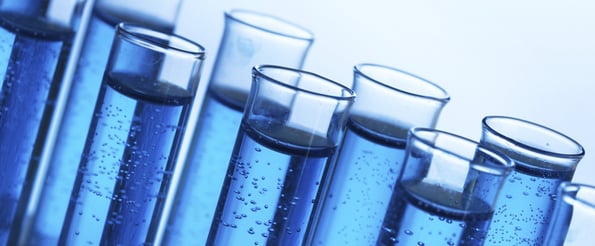 You have a website, a customer acquisition team, and a really great product -- but people aren't getting on board. Or worse yet, they hop on, check things out, and jump ship.
But it doesn't have to be this way. There are ways to turn visitors into customers -- you just have to know which best practices you should start following.

Recently, the conversion rate optimization experts at Unbounce hosted an AMA at Inbound.org to chat about all things conversion. There were far too many things to sum up in one blog post, but we compiled some of their top tips for designing a great experience that, you know, converts people into leads and customers.
Check em' out below.
NSAMCWADLP: Never. Start. A. Marketing. Campaign. Without. A. Dedicated. Landing. Page.

Copy informs design, not the other way around. Write your campaign copy first, then design an experience to communicate it visually. When you work hard on a design without copy, you are blind to its meaning. When the copy comes along and doesn't fit/work, the designer is left feeling like they didn't do a good enough job -- which is not fair and not true."

~Oli Gardner, Co-Founder
Message Match is the most significant ways to reduce bounce rate, improve time on page, and ultimately, improve conversion."

~Ryan Engley, Director of Customer Success
One of my favourite takeaways that I always come back to (with product marketing specifically) is from Joanna Wiebe. [It's] her classic copywriting hack of mining Amazon customer reviews for copy. Using your customers' words directly to speak to your other customers is such a powerful tool. I find myself doing this when we launch new features in the product -- I'll go back to old community posts from customers originally requesting the feature or describing their problems, and pull out quotes to use in the launch messaging."

~Carter Gilchrist, Co-Founder
We think of our emails the same way we do landing pages -- one page (or email in this case, duh) one purpose. As a rule, we try to provide enough information that someone would need in order to click the call-to-action. No more, no less. It works well for us. As a side, I'm of course super sensitive to lengthy emails hitting my inbox, so I imagine our subscribers are, too."

~Georgiana Laudi, VP of Marketing
We do our best to make sure nothing goes out the door without at least two people giving it a sanity check. Two (or more) heads are better than one. Is it clear? Is it actionable? Is it delightful? Does it sound like us? Back in the day, Oli used to write really off-the-wall copy, and I'd pull it back to make sure the messaging was clear, but that we weren't losing our personality. It was a great process that's stuck with us even though there are now multiple people contributing."

~Georgiana Laudi, VP of Marketing
We always start out by asking ourselves a few questions:

1) Who is this piece of content for? What kind of marketer are they? Where do they fit into our customer lifecycle?

2) What problem is this piece of content solving for that marketer? How will this help them create better marketing experiences?

3) What marketing goal is this piece helping us achieve? What's the call-to-action?

From there, we determine which channel is most suited to the content and the workflow varies accordingly. To keep track of all the moving pieces, we use a combination of Google Docs (for post drafts), Google Spreadsheets (where our multi-tabbed editorial calendar lives), Trello (for brainstorming content ideas and assigning them internally), Google Calendar (to keep track of deadlines), and Basecamp (for projects that involve multiple teams, like ebooks, webinars and Page Fights). WordPress is our content management system, our webinars are hosted on GoToWebinar, and our podcasts live on iTunes and Soundcloud.

Although the quantity of content we produce has increased considerably, we're determined not to compromise on quality. Each post draft, webinar slide deck, or podcast episode goes through multiple edits and reviews and our golden rule is to never launch anything that doesn't meet our editorial standards -- even if that means not launching it at all. Put another way, everything we publish needs to serve our audience's needs and expectations as well as our marketing goals. I realize this sounds super intense, but we have a ton of fun creating this stuff and strive to make our content as delightful and entertaining -- in addition to educational -- as possible. I hope that it shows."

~Dan J. Levy, Content Strategist
How does the Unbounce team ensure customer success?
Customer Support offers both general service support and advanced technical support, including some custom coding and troubleshooting for advanced features like Webhooks. They're available by phone, chat, email, and just about any other way you'd wanna get in touch. They are primarily evaluated on Net Promoter Score as a measure for how happy our customers are with us, and how likely they are to tell friends/colleagues about Unbounce based on their experience.

Customer Engagement is what you might consider a typical customer success team. They work directly with our customers from pre-signup, through trial, adoption, and ultimately retention. The team focuses on three different buckets of the customer lifecycle, so the KPIs are slightly different depending on the bucket. More or less, they're here to make sure that our customers know what they're doing, continue to see value, and hopefully stay with us.

Customer Education is primarily a content and communications team. They produce the content for Unbounce Academy and manage our customer communications, including things like in-app messages, emails, and community posts. The team's primary KPIs are adoption and retentionm, though with our annual/quarterly goal planning, we might dig into more specifics if we're trying to improve adoption of particular features."

~Ryan Engley, Director of Customer Success
Unbounce divides their customers into three groups:
Pre-trial includes anyone who has not signed up for an account, anyone on free, and anyone currently on trial. We don't have a typical sales team, but this would be the most sales-like focus we have. Our Onboarding team's primary goal is to vet/educate potential high lifetime value customers on Unbounce and to get them to sign up. The evaluation here is number of signups, retention, and percentage of customers who sign up for annual prepayment. Is is technically sales? Yes. But our focus is far more on education and product adoption than just pipeline and deals. Most of our customers pay us $99 per month on no contract -- it's hard to warrant a full fledged sales team with a deal of that size, and moreover, someone who doesn't fully see the value of Unbounce will churn anyway. So in a way, our Onboarding team exists to sell value.

Launching customers are those who have finished a trial but have been with us for four months or less. During this period, it's pretty important that we help new customers launch their first few campaigns and continue to see value. We haven't had anyone on our Customer Success team fully own this period (it's been a shared responsibility so far), but it will be a focus for us in the next quarter.

Adopted customers have been with us four months or more. These should be customers who understand the value of Unbounce and are continuing to grow their use. Here we want to drive feature adoption and grow product use overall. The more successful we can help our customers be in their marketing campaigns and the more value they get from Unbounce's features, the more likely they are to stick with us and tell their friends/colleagues about our service."

~Ryan Engley, Director of Customer Success
[Design] an experience for your ideal customer vs. just a customer. We used to have two cheaper pricing plans and would have people signing up who were just getting started in marketing or didn't really understand marketing. This caused a huge support burden and resulted in high churn. By raising our prices, we effectively isolated a more ideal customer profile (professional marketers with a budget), which ultimately lowered churn. Churn is always a problem though, and right now as it happens, we have a new team (a guild actually) dedicated entirely to battling churn. It'll be interesting to see what comes out of that in the next 6 months."

~Oli Gardner, Co-Founder
If you could only have three elements on your landing page, here's what you should include:
1) You need a CTA, so that's a given.

2) I think some killer persuasive copy in your headline and subhead could do the heavy lifting.

3) If you have to sacrifice everything else, maybe a video to serve as your hero shot, feature/benefits, and social proof?

But ultimately, every landing page needs five things to do the best job possible:

Hero shot
Headline & subhead
Features & benefits
Social proof
Call to action"

~Ryan Engley, Director of Customer Success
So there you have it: the best conversion rate optimization tips from the experts at Unbounce. We had a blast having them hang out on Inbound.org and if you want to really dig into ALL of the tips they gave out, make sure you check out all 177 comments, questions, and answers right here.