Ever since the Great Recession, the word "corporate" has had a negative connotation. The leaders of major corporations dismantled the world economy during the events prior to the financial crisis, and the wreckage sparked harsh animosity toward big companies that had an "Inc." at the end of their name.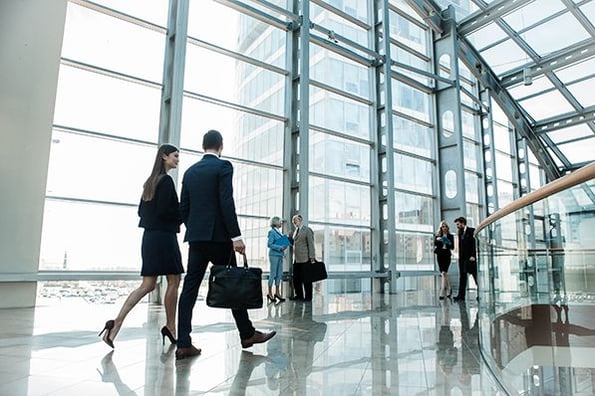 But contrary to popular belief, corporations aren't just made up of a bunch of unethical executives who wear thousand-dollar suits to work everyday. Corporations are actually legal entities of their own, separate from the people who run it.
Incorporating a business or organization is incredibly beneficial for owners, employees, and, ultimately, the economy. Some of these benefits include shareholder protection from corporate liquidation, tax benefits, raising capital more easily, establishing stronger credibility, and easily acquiring health and financial benefits for stakeholders.
If you want a more concrete understanding of a corporation, here's a formal definition:
What is a Corporation?
A corporation is a business or organization created and lead by a group of people, but is legally considered a separate entity from its stakeholders. It has most of the rights and responsibilities of a regular person, like the right to buy, sell, and own property, enter into contracts, hire employees, own assets, loan and borrow money, and be prosecuted. The state that issues a corporation their charter gives them the right to exist and do business. Corporations can choose to issue stock or not, and if they want to be for profit or not-for-profit.
Since they aren't dependent on anyone, corporations can outlive any of their owners and leaders, enabling them to exist indefinitely. This distinction also offers shareholders limited liability, which legally protects them from being held personally responsible for the corporation's debts, if creditors sue the corporation for unpaid debt. Creditors can only collect the corporation's debt payments by seizing and selling its assets.